I am an addicted audio book "reader." Whether I'm listening to books for young children, teens, or adults, I look for the same qualities. I seek excellent narrators who add dimension to characters, strengthen evocative scenes, dramatize feelings and relationships, build tension and suspense, and invite listeners to join in the storytelling experience.
Here are some of the best 2018 audio books I discovered for children of all ages.
PICTURE BOOKS AUDIOS
These picture books have illustrations and text that already work as a strong combination, but adding audio enriches the reading and sharing experience even further.
▪"We Found A Hat" by Jon Klassen, read by Johnny Heller and Christopher Curry (Weston Woods). The humorous tone of this picture book is strengthened by these narrators, each portraying one of two turtles who have found a hat. Music with a country twang represents their desert surroundings well. Johnny Heller affects a similar twang for portrayal of his turtle, while Christopher Curry's delivery is quieter, more thoughtful. Music and reading have a flow and timing that add a comedic wit.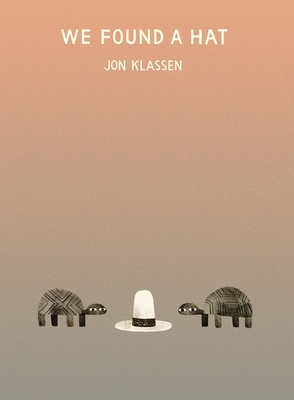 ▪"Dreamers," by Yuyi Morales, narrated by Adriana Sananes (Dreamscape). Sananes's soft Latinex accent sets the tone for this 2018 Wilde-award winner. The first person narrative describes a young woman's entry from Mexico into the United States with her young baby. The audio weaves Spanish and English gracefully while accenting her range of powerful emotions. Music and sound effects that combine beautifully with the narration to make a stunning statement about immigration and the transformational power of books and libraries. The afterwards written by the author adds much.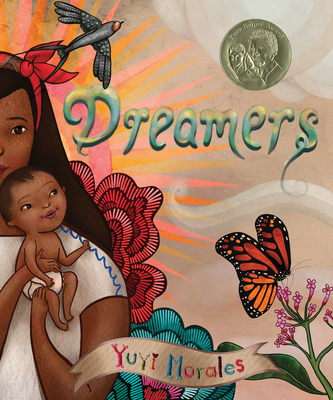 ▪"Before She Was Harriet," by Lesa Cline-Ransome, read by SiSi Aisha Johnson, January LaVoy, Lisa Renee Pitts and Bahni Turpin (Live Oak Media). The words are few in this picture book, necessitating excellence in portraying the many roles and time periods of Harriet Tubman's life. The narrators take full advantage of the spare text's dramatic potential while representing Harriet's life as an enslaved child, a guide for those escaping slavery, a Union spy, a suffragette, and finally, as an old woman. Their voices are wonderfully well-integrated with soundscapes and music that give a dynamic sense of settings, situations and Harriet Tubman herself.
a href="https://www.indiebound.org/book/9780823420476″>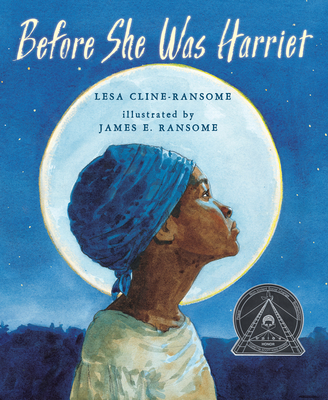 ▪"Her Right Foot," by Dave Eggers, read by Dion Graham (Recorded Books). Dion Graham is the perfect narrator for Eggers' unique take on the Statue of Liberty. The book and audio both succeed in balancing the factual tone, the wit, the writer's playful self-effacement, and the revelation of why the statue's right foot is such an important symbol. Graham pauses in all the right places to mark the shift in moods. His narration will hold children's attention in this longer audio for children.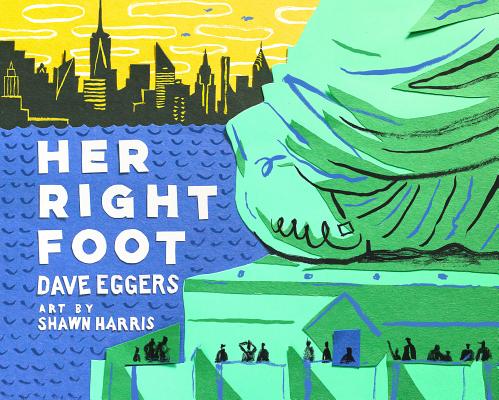 SHORT NOVEL AUDIOS
Audios can provide great support for new, or struggling readers as they encounter less pictures and more text.
▪"Fairy Mom and Me," Sophie Kinsella, read by Cassandra Morris (Listening Library). Cassandra Morris affects a high youthful voice that represents the age and enthusiasm of Ella Brooks, the daughter of a fairy who struggles with her new Computawand. Morris displays Ella's many emotions—resourcefulness, worry, and disgust with her mean-girl neighbor.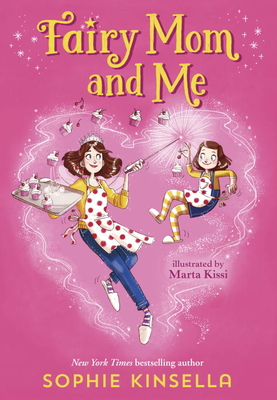 ▪"The Creature of the Pines," Adam Gidwitz, narrated by January LaVoy (Listening Library). January LaVoy launches this new series with apt accents for Professor Fauna, the eccentric founder of the Unicorn Rescue Society. She also tracks the changing emotions of two winning heroes who capture the mythical Jersey Devil. She captures the story's drama, humor and adventure.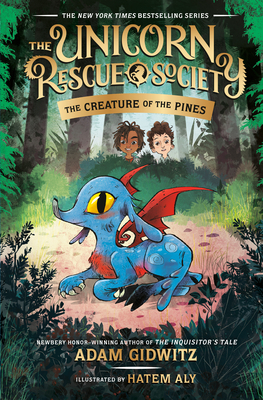 ▪"Waylon! Even More Awesome," Sara Pennypacker, read by Christopher Gebauer (Recorded Books). Christopher Gebauer's again animates Waylon, a 4th grader who is sensitive and "science-y." In this series second, he shows Waylon's growing affection for his friend Baxter as they collaborate to rescue a stray. Gebauer marks Waylon's changes from skepticism to acceptance as their friendship grows. Waylon's lapses into scientific facts are well-woven into the narration, furthering his characterization. Quick pacing, continuous conflicts and gentle humor make this early novel a good choice for family listening.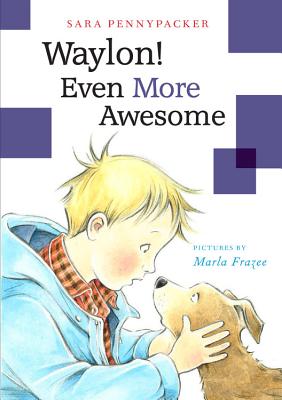 MIDDLE GRADE AUDIOS
▪"Front Desk," Kelly Yang, read by Sunny Lu (Listening Library). Sunny Lu lives up to her first name in portraying Mia Tang. Lu captures the fifth grader's qualities of cheer, ingenuity, and resilience. While her Chinese immigrant parents work 24-7 to make a living in 1990's Anaheim, California, plucky Mia takes responsibility for the front desk. Lu fills her portrait of Mia with the warmth and tenderness that earn the caring girl friends. Lu expresses Mia's frustrations and humiliations and her indomitable determination.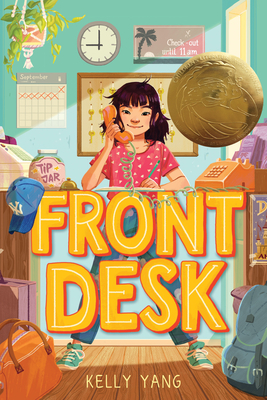 ▪"Harbor Me," Jacqueline Woodson, read by NJameh Camara and a Full Cast (Listening Library). NJameh Camara leads a full cast, including the author and her daughter, in telling the story of six fifth and sixth graders who build a relationship in a classroom where they can talk about anything or nothing. Camara reads the first-person narrative of Haley, the bi-racial child who discloses the least until finally she speaks of her mother's death and her father's imprisonment. The five narrators give voice to all characters, representing how the individual voices can meld and make strong friendships.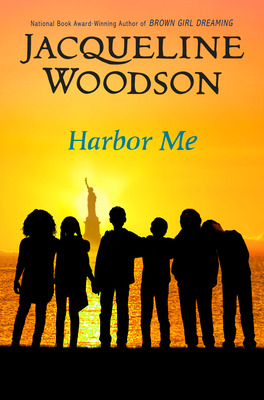 ▪"The Orphan Band of Springdale," Anne Nesbet, read by Kate Rudd (Brilliance). Kate Rudd's reading embraces the 1941 world of 11-year-old Gusta. Her German-born has fled government agents, her mother must work in NYC, and Gusta is left in the care of a grandmother she's never know. Rudd expresses the pride and cruelty of the small- town Maine residents, but also voices the compassion of teachers and Gusta's family which includes orphans who live with her grandmother. Rudd registers the changes as Gusta's brave, determined character comes forward when she finds her footing and stands up against prejudice. The old-fashioned quality and relevant theme of social justice make this a great family listen.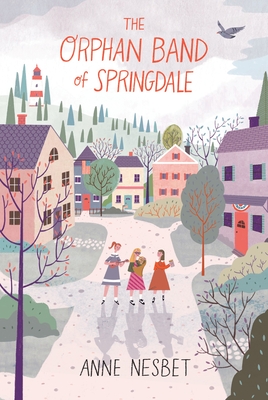 ▪"The Parker Inheritance," Varian Johnson, read by Cherise Boothe (Listening Library). From the beginning Cherise Boothe gives clarity to adult and child characters. She completely captures Candice's curiosity and determination. Candace is a born-sleuth who misses her recently deceased grandmother and wants to prove her claim of that there is buried treasure in Lambert, South Carolina. Boothe measures the way Candace quickly sheds her unwillingness to make friends with Brandon, the bookish boy next door, as they become an unbeatable. Throughout she conveys the engaging blend of mystery and sensitive emotional issues like racism, bullying and divorce.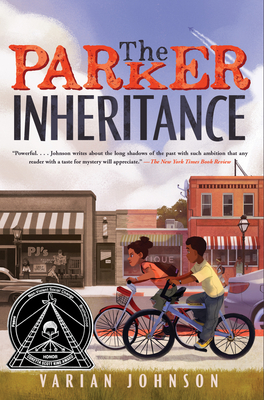 ▪"Rebound," Kwame Alexander, read by Ron Butler (Recorded Books). Ron Butler conveys clearly 12-year-old Charlie's anger. It is laced with vulnerability for he has just lost his father and ire pervades his actions and responses. Fans of Kwame Alexander 's Crossover will quickly recognize this 1988 Charlie as a teen version of Chuck "Da Man" Bell. They will see signposts of the teasing, loving father he becomes. Butler accurately reflects Charlie's emotional growth. How, for example, his resentment at having to spend time with his father's family changes to appreciation. Butler's narrative pauses honor the author's poetic form. The last bit of the book shifts into a surprise ending that will delight Crossover fans.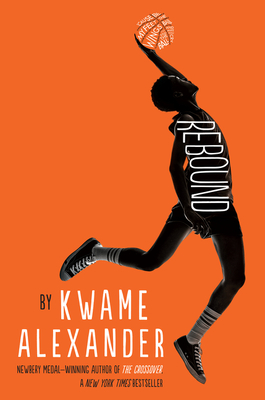 ▪"Saving Winslow," Sharon Creech, read by Kirby Heyborne (HarperAudio). Kirby Heyborne imbues the short chapters in this audio with inflectons and emotions they deserve. He brings strength to the dialogue, lyricism, layers and poignancy while recounting the story of 10-year-old Louie is determined that the weakly newborn donkey in his care will not die. At the same time, Heyborne expresses Louie's worries about his brother who at war and frustration at an annoying new neighbor. This short audio is great for family listening.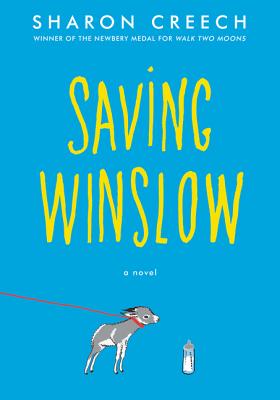 YA AUDIOS
▪"Monday's Not Coming," Tiffany D. Jackson, read by Imani Parks (HarperAudio). Imani Parks represents the African-American heroine, Claudia, with the depth and respect she deserves. Learning-challenged Claudia has always been buoyed by her friend Monday, but her her bff is missing. Time shifts continually between vignettes showing "Before the Before," "The Before" and "The After." Park's emotive narration aids the transitions portraying which the past closeness of the girls and the painful bullying they face together. Claudia is confused by Monday's increasing anxiety, and later her parents' lack of concern about the situation. Her frustration mounts when her usually tender parents don't seem to care. Parks measures the growing tension and suspense. As Claudia pieces together clues, so will listeners until the surprising and painful finale, that's poignantly rendered by the narrator.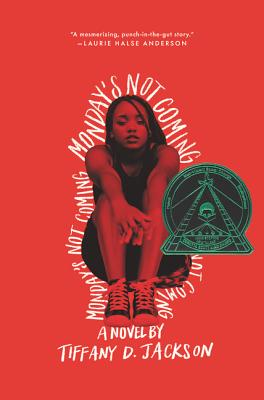 ▪"Fatal Throne: The Wives of Henry VIII Tell All," Candace Fleming and others read by a cast (Listening Library). Seven talented YA authors and gifted narrators evocatively embrace the personalities, foibles, dreams, and philosophies of Henry VIII's unfortunate wives. First-person narratives show each queen in own right, not eclipsed by the famous king nor distorted by stereotypes. Portraits are distinctive and individual. Tones properly represent the power and struggles of each—determined and devoted Katharine of Aragon, clever Kathryn Parr who shrewdly bows to her husband's will to keep her head and principles, and others. Henry, is, at first powerful and arrogant and later, sullen and lonely. Together these perspectives give a personal, poignant, thoroughly-engaging view of history.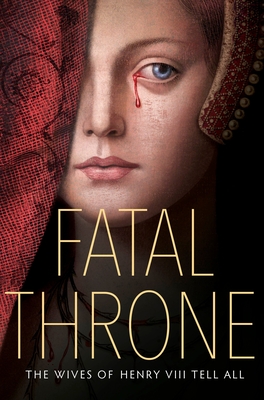 ▪"Heart in a Body in the World," Deb Caletti, read by Julia Whelan (Simon and Schuster Audio). Julia Whelan drops easily into the uneasy mind and heart of Annabelle's Agnelli, an 18-year-old running from Seattle, Washington to Washington, D.C. Each chapter contains upsetting memories of "The Taker." Whelan characterizes Annabelle's wavering moods, the strength of her determination and the fear and grief that block Annabelle's ability to escape her painful memories. She builds dramatic tension and balances it with her tender portrayal of Annabelle's quirky, adoring Italian grandfather.This is a personal and powerful view that speaks to #metoo, mental illness and school violence.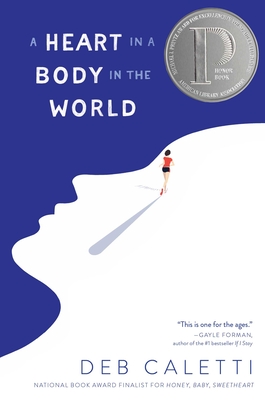 ▪"The Poet X," Elizabeth Acevedo, read by the author, read by the author (HarperAudio). The author's passion and pacing unite in her rhythmic reading of linked free verse poems telling the story of Xiomara Barista. The heroine, like the author, is a performing poet. Both possess a gift for arranging words, sequencing sounds and enriching both with emotions. Xiomara (X) is a first-generation Dominican-American teen who zealous Catholic mother is blind to X's need to understand love, sex, and religion. Subject, tone, form and expression are diverse and poignant.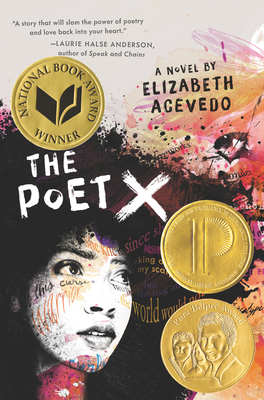 ▪"Sadie," Courtney Summers, read by Rebecca Soler, Dan Bitner and a supporting cast (Macmillan Audio). This compelling psychological read is taut and chilling. Rebecca Soler reads the part of traumatized Sadie, a 19-year-old, tracking the killer she knows murdered her 13-year-old sister. She is set on revenge after suffering years of abuse and cruelty. Anger, determination, sass, and toughness cover a well of vulnerability in Soler's portrayal. In an alternating narrative, Dan Bitner reads the part of West McCray, a podcaster/journalist bent on uncovering the truth and discovering the whereabouts of Sadie before "there's another dead girl." His initial detachment grows less as emotions and worry overcome him. Minor characters are excellently portrayed and add to the narrative whole. The inconclusive end and many issues raised are haunting.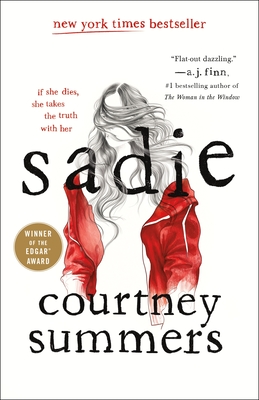 ▪"Tyler Johnson Was Here," Jay Coles, JaQwan J. Kelly (Hatchette). Marvin and his twin, Tyler, are anticipating a junk food binge after a convenience store run when they hear Pop!Pop!Pop! JaQwan Kelly's reading turns from lightheartedness to fear and he amps up tension when an aggressive white policeman draws a gun on the innocent black teens. This is only the first reversal Kelly dramatizes in a neighborhood that has "garden gnomes with bullet holes." He expresses Marvin's many forms of vulnerability which change as quickly as they do in that first scene. Marvin's worry about Tyler turns to fear when his brother goes missing, then anger and sadness after he learns Tyler has been killed by a policeman. Speedy emotional shifts mirror the audio's fast pacing as Kelly relates Marvin's painful journey marked by grief, outrage and realizing his true beliefs and needs.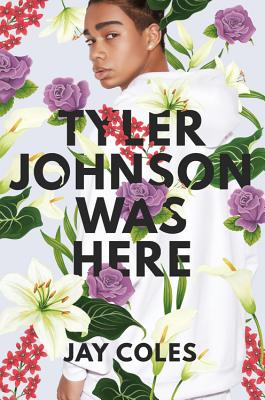 ▪"The Universe is Expanding and So Am I," Carolyn Mackler, read by Laura Knight Keating (Recorded Books). For a second time Laura Knight Keating excels at portraying Virginia Shreves. New listeners can join in the sequel's story easily and will want to hear the first. Keating expresses the angst of Virginia, an overweight 16-year-old, who still suffers with body images and a lesser-than role in her family. Virginia is in a meaningless relationship, the butt of peer bullying, and confused about her brother's arrest for date rape. Then she meets Sebastian, a handsome artist who is not a "chubby chaser." Keating marks Virginia's distrust, then wonder and pleasure at finding someone who really sees her. Virginia realizes her family's obsession with appearance and her own worth in the world. Keating balances this tenderness with a tension that comes from knowing Sebastian is the brother of the girl Virginia's brother is accused of raping.