Audiobook review: printed in the News and Observer (4/21/2019) (Again, unfortunately, Indiebound doesn't have links to audiobooks, but you can link to either of these books below)
In January, I tuned into a program on Joshua Johnson's radio show, "1A," entitled "Gray and Resilient," where the guests were two authors who had written recently published books about women navigating life in middle age. Intrigued by their eloquence, I wanted to listen to their audio books.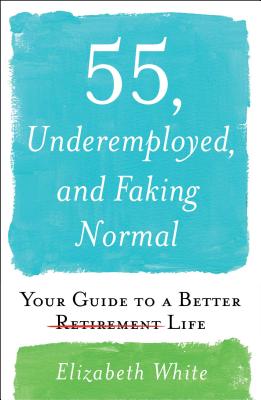 Elizabeth White is the author of "55, Underemployed, and Faking Normal" (Simon & Schuster Audio and Blackstone Audio). She reads her audio with the sincerity of someone who has experienced a "zigging and zagging" career. The book is not strictly for women, but on air, she said it can take a lifetime for "good girls" to listen to their own voices.
In her late 40s, her work was blossoming. When the recession hit, she was in her mid-50s and suddenly facing a dire financial situation.
The loneliness she felt led to her creation of resilience circles. Each chapter she reads ends with suggestions for reaching out and reflection. Her narration is compassionate and sensitive, especially when she speaks about those she has interviewed.
Her resentment is clear when she speaks of many who believe those in trouble should be hoisting themselves up with "boot strap ingenuity." In actuality, "systemic factors have created these conditions."
The second author I heard was Mary Pipher, the author of 10 books, including her most recent, "Women Rowing North: Navigating Life's Currents and Flourishing as We Age" (audio by Audible).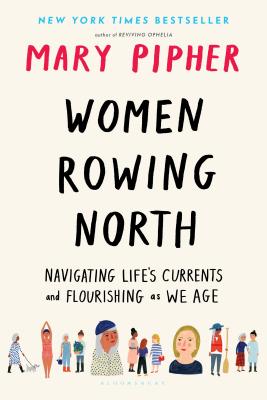 Pipher, during an interview on NPR's "Fresh Air," said the title is a metaphor of women moving into "the last season of our lives" where there are "pleasures and perils" and we can become "better or bitter." "Women need to create gratitude and joy, increased moral imagination, and empathy and authenticity, which is the ability to be honest with ourselves and other people," she said on NPR.
Suzanne Toren, the narrator of Pipher's book, has a voice that's mature, sophisticated and well-suited to the material. As with Pipher's other books, she interviews a number of women. Toren transitions easily between the stories and the narrative, which weaves together the political and the personal, the universal condition and the specific, as well as anecdotal stories from Pipher's own experience. Toren's reading is candid, mirroring Pipher's frank discussion of how she has adapted to losing strength in her hands as well as her changing physical shape and feelings about sexuality.