In my 23rd year of writing the Wilde Awards The News and Observer, bound by space requirements, has requested 5 best books in different categories.  One thing I've always loved about the Wilde Awards is that I have been able to offer as many wonderful suggestions as I wish. So, below you'll find an uncut Wilde Awards List for 2019 Longer Books. Within some broader categories, the books are presented in order of sophistocation.
Click on  these book covers– link directly to Indiebooks so you speed these great titles to those you love!
Early Novels
Short novels with large print and lots of illustrations give support to new readers.
"A is for Elizabeth"; "Big Mouth Elizabeth," Rachel Vail (Feiwel & Friends)
The accomplished children's book novelist pens a new illustrated early series starring the little sister of  her hero Justin Case books. Second-grader Elizabeth is a winning heroine who seeks fairness, fitting in and friendship.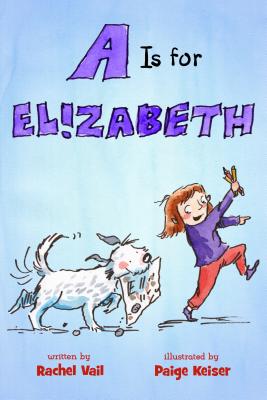 "Mia Mayhem Is a Superhero," Kara West (Little Simon)
Imagine Mia's surprise when she learns what she thought of as clumsiness was actually suppressed super abilities. The new series finds this character of color discovering her family's hidden talents and entering superhero school.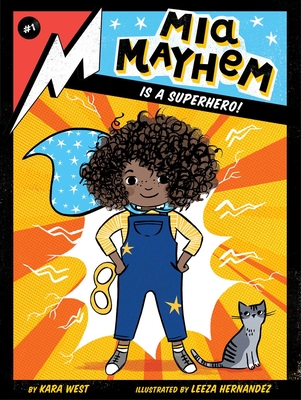 New in established series:
Graham Annable's "Peter & Ernesto: The Lost Sloths" (First Second Books)


Tedd Arnold's "Attack of the 50-foot Fly Guy" (Scholastic)


Tedd Arnold's "Noodleheads Fortress of Doom" (Holiday House)


Mac Barnett's "The Terrible Twos Last Laugh" (Abrams)


Cece Bell's Smell My Foot (Candlewick)


Aaron Blabey's "The Bad Guys in the Big Bad Wolf" (Scholastic)


Elise Broach's "Marvin and James Save the Day and Elaine helps!" (Holt)


Zetta Elliot's "The Dragon Thief" (Random House)


Sarai Gonzalez's "Sarai and the Around the World Fair" (Scholastic)


Abby Halon's "Tiny Tough" (Dial)


Sophie Kinsella's "Fairy-In-Waiting" (Delacorte)


Sara Pennypacker's "Waylon! The Most Awesome of All" (Hyperion)


Matt Phelan's "Knights vs Monsters" (Greenwillow)


Dav Pilkey's "Dogman Fetch-22" (Graphix)


Shanon and Dean Hale, "The Princess in Black and the Bathtime Battle" (Candlewick)

Deborah Zemke's "The Tree and Me"  (Dial)


Middle Grade Novels (ages 8-12)
A host of diverse characters, unique viewpoints, and compelling voices characterize these middle grade novels.
"Stargazing," Jen Wang (:01)
Wang's blend of words and pictures in this graphic novel tells the story of two very different Chinese American girls, one is conventional and the other a free spirit. Thrown together by fate, they become best friends.Their relationship endures jealousy, peer pressures and parental prejudice.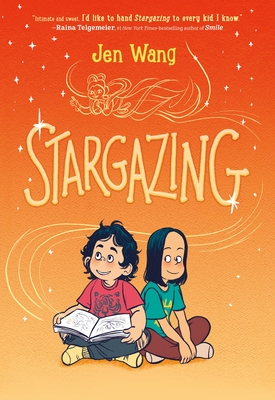 "Sal and Gabi Break the Universe," Carlos Hernandez (Disney-Hyperion)
English and Spanish mix to give a strong flavor of Cuban American culture. The mix of real and fantastical make for a compelling read as Salvador Vidon, a secret magician, teams up with witty Gabi Real to close the tear he has made in the universe.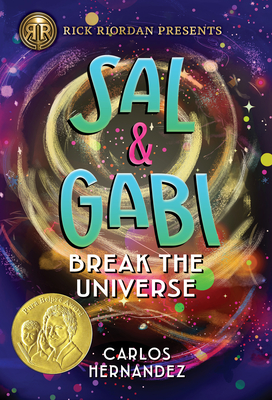 "Pavi Sharma's Guide to Going Home," Bridget Farr (Little Brown)
12-year-old Indian American Pavi, after experiences with four foster families, considers herself an expert. She has a business aiding those in similar situations. Pavi is determined to save a small girl from placement in the neglectful first foster family in which she lived. In the process she learns the loving support she has at home and school and how she can provide the same for others.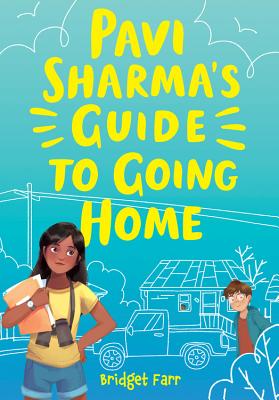 "Pie in the Sky," Remy Lai (Henry Holt)
12-y-o Jingwen is trying to adjust to his father's death when his mother moves the family to Australia. While his little brother learns English and makes friends easily, Jingwen dreams of the cakes his father planned to bake and their imagined "Pie in the Sky" bake shop.  Baking is a path to healing and new relationships. Cartoons and periodic comics accent the humor and lighten the gravity of Jingwen's grief and readjustment.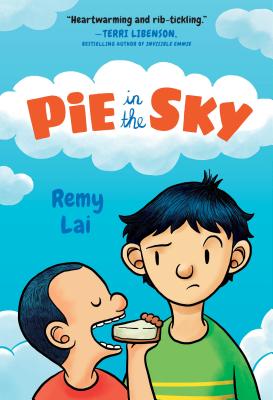 "New Kid," Jerry Craft (HarperCollins)
African-American 7th grader, Jordan Banks enters a posh largely-white middle school where microagressions and constant assumptions abound and his parents' disagree about what's best for him. Jordan relies on his artistic gifts to deal with painful encounters and the graphic novel format is a perfect fit for his expression. Its visual humor lightens the story.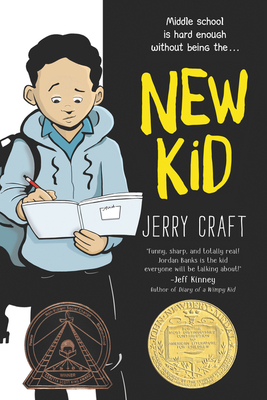 "Roll with It," Jamie Sumner (Atheneum)
12-y-o Ellie loves baking and hates assumptions people make because she's in a wheelchair. Beginning a new school mid-year and dealing with her grandfather's Alzheimer are only a few of the conflicts she faces. A trio of new friends and learning to "roll with it," provide many views of this complex, unique well-rounded character.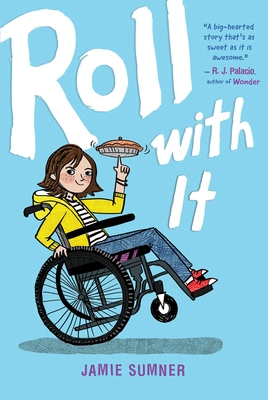 "Pay Attention, Carter Jones," Gary D.Schmidt (Clarion)
The book begins with an unlikely situation when a butler shows up at the home of 12-year-old Carter Jones. This is only the first implausible, but believable, occurrence in a story that's believable as this non-magical Mary Poppins-like figure brings healing and understanding to a family of four. Repartees, tenderness, and lyricism abound.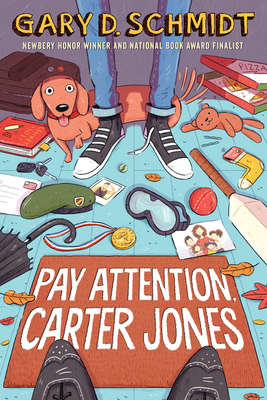 "Line Tender," Kate Allen (Dutton)
12-year-old Lucy is still grieving for her mother, a marine biologist, five years after her death when another tragedy occurs. The writing is heartrending and yet not overwrought. Periodic drawings add punch to the tender words. Complex characters and themes of grief, resilence and science unite with a strong sense of place.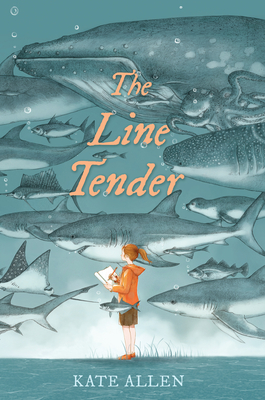 "Other Words for Home, Jasmine Warga (Balzar and Bray)
This is one of those free verse with poetry that really works. It also sets a just-right emotional tone for the story of Jude who suddenly has to leave her seaside town in Syria for her uncle's home in Cincinnati. She and her pregnant mother settle uncomfortably, knowing there are dangers at home and prejudice to face in America. This is a story of resilience, bravery, strength and owning one's self.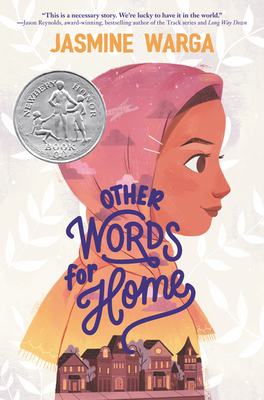 "The Bridge Home," Padma Venkatraman (Nancy Paulsen)
11-y-o Viji runs away from a violent home with her developmentally challenged older sister, Rukku. But living on the streets in Chennai, India brings them a host of new problems. There are also new friends and an opportunity for Rukku to show her gifts and independence. Strong imagery counters the painful moments in this deeply sensitive novel.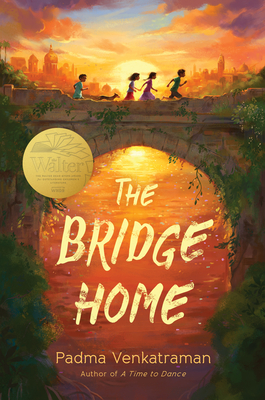 "A Place to Belong," Cynthia Kadohata (Atheneum)
Hanako at 12 has experienced much—losing her home and her father's restaurant after Pearl Harbor, being in an internment camp and her family's moving to a town outside Hiroshima, Japan where her parents will be tenant farmers and survival is even more of a struggle. Despite all she learns much from her grandparents, and about her heritage and who she really is. Place, time, characterizations and the balance of despair and hope make for moving historical fiction.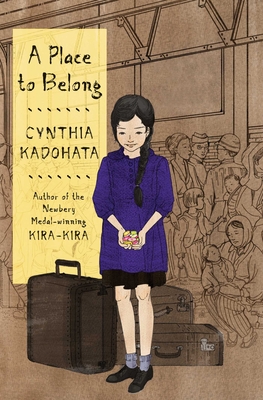 New in established series:
Katherine Applegate's "The First: Endling #2" (Harper)

Cassie Beasley's "The Bootlace Magician" (Dial)

Dusti Bowling's "Momentous Events in the Life of a Cactus"(Sterling)

Kate DiCamillo's "Beverly Right Here" (Candlewick)

John Flanagan's "Duel at Araluen" (Philomel)

Stuart Gibbs' "Charlie Thorne and the Last Equation" (Simon and Schuster)

Jennifer and Matthew Holm's "Sunny Rolls the Dice" (Scholastic)

Grace Lin's "The Year of the Rat" (Little Brown)

Victoria Schwab's "Tunnel of Bones" (Scholastic)


YA Novels
Mature themes, complex characters, sophisticated ideas describe these young adult novels.
"The Revolution of Birdie Randolph," Brandy Colbert (Little Brown)
Birdie has been dominated by her overprotective mother all her life but at sixteen, she's met a boy she cares about and has come to question the rules that have governed her life. Not that she knows all the rules, for they unfold surprisingly in this coming of age novel of dawning self-awareness, understanding, testing limits and understanding one's own boundaries.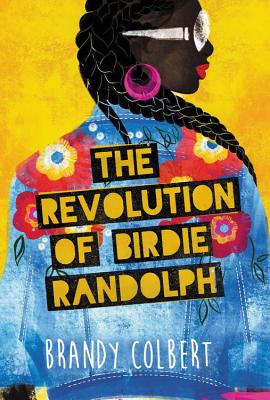 "Spin," L.R. Giles (Scholastic)
Hip-hop and fandom combine in a gripping mystery. Celeb DJ ParSec is murdered and her best friend Kya and adoring fan, Fuse, combine forces to discover the motivation and murderer. Alternating chapters reveal complex characters, class and family dynamics, and a building bond.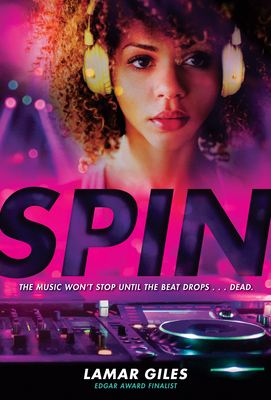 "With the Fire on High," Elizabeth Acevedo (HarperTeen)
Acevedo brings the lyricism of her poetry to first-person prose in the story of Emoni Santigo the 17-y-o Latina-Afro mother of a toddler who steers her way to juggling school, child care, and her passion for cooking. Short chapters appreciate timidity in first love, adoration of her abuela and child, and finding out who she really wants to be.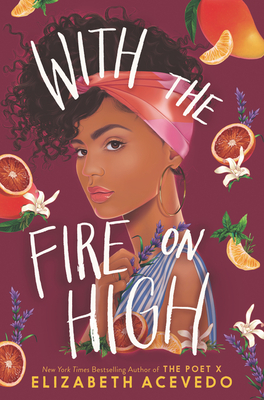 "The Testaments," Margaret Atwood (Nan A. Talese/Doubleday)
Marketed as an adult novel, this dystopian stand-alone fits teen readers, too. In the same setting as "The Handmaid's Tale," one learns twined stories of three women whose courage and determination converge to oppose a tense tyrannical environment of oppression and dehumanization.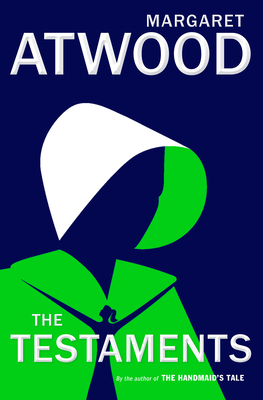 "Patron Saints of Nothing," Randy Ribay (Kokila)
17-y-o Jay fondly remembers a connection he made while young while visiting his compassionate Filipino cousin, Jun. Unmotivated by college and dulled by video games, Jay's emotions ignite when he learns that Jun has been murdered and was apparently selling drug. His return to the Philippines is filled with family and political tension, determination to understand and hard life-changing truths.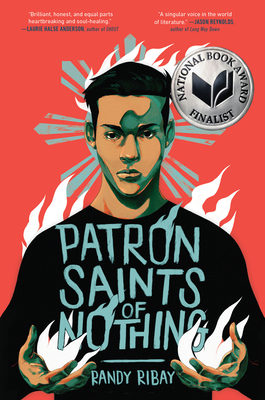 "The Fountains of Silence," Ruta Sepetys (Philomel)
The cruelty of Franco's Facist government in 1950's Spain is cloaked but the environment is unsettling to sensitive Daniel, an American teen tourist.  His discomfort increases with his attraction to Ana, a maid in the luxurious hotel in which he's staying. As the two fall in love, it's difficult for Ana maintain secrecy about her life. Love story and intrigue accent the theme of resilience in this historical novel with complex characters and well-integrated research.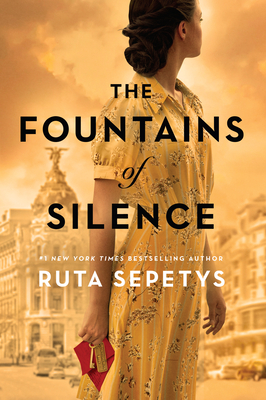 "How it feels to float," Helena Fox (Dial)
Biz, at 17, has been disconnected since her father's death ten years before—more so since his ghost has stopped coming by to give her perspective. Add a frightening sexual encounter and Biz finds herself has floating out of her body. Incredible writing balances this disquieting look at mental illness. Secondary characters add grounding to the raw emotions of Biz's unraveling.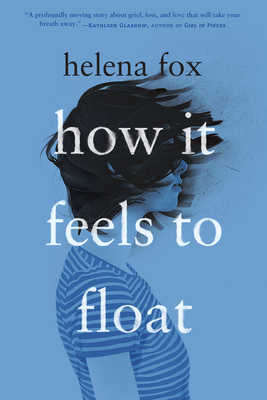 "The Last True Poets of the Sea," Julia Drake (Hyperion)
Violet is a wreck when she is sent to the town of Lyric, Maine the town established by her great-great-great grandmother, the sole survivor of a shipwreck. Her brother has attempted suicide and she's lost herself to meaningless sex and drugs. The path Violet follows to find herself, love, and stability is highlighted with lyrical imagery, wit and poignancy.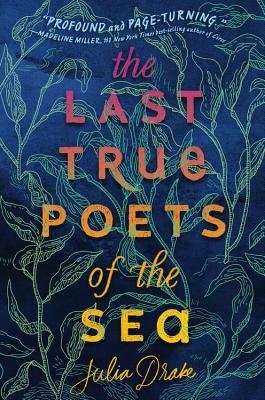 "Our Wayward Fate", Gloria Chao (Simon Pulse)
At 17-y-o, Ali Chu is no longer the only Asian at her school in Indiana and despite her best efforts to avoid the chemistry, she falls in love with Chase Yu who's also Taiwanese. Why is her mother opposing this relationship, forcing her to go to China, and is there relationship to the 19th century retelling of The Butterfly Lovers.  Inventive, well-written and structured, there's an engaging voice, intriguing characters, and an honest look at cultural issues.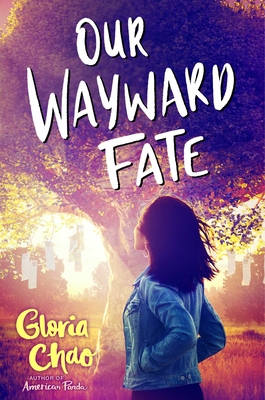 "Frankly in Love," David Yoon (Dial)
Witty Frank Li is supposed to date girl from his Korean American culture but Brit, who's white, has captured his affections. A fake double dating solution with his friend Korean American friend Joy becomes problematic when Cupid's arrow strikes again. This rom-com has snappy dialogue and complex characters but it's the deep examination of family, identity and stereotypes that may haunt readers.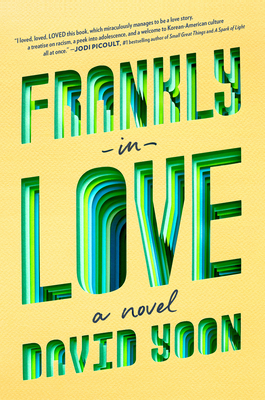 "This Time Will Be Different," Misa Sugiura (Harper)
17-year-old CJ Katsuyama's sarcasm veils the hurt she feels resulting from the distancing of her driven executive single-mother. CJ's lack of self-love and rigid thinking gradually fade as her tenderness, compassion and self-acceptance emerge. There's abortion, historical injustices of Japanese Americans, white privilege, LGBTQ but wit and authenticity never allow this book to feel issue driven.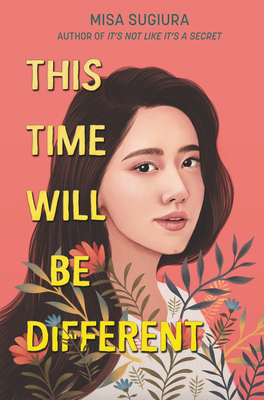 New in Series:
Tomi Adeyemi's "Children of Virtue and Vengeance" (Holt)


Holly Black's "The Wicked King" (Little Brown)


Traci Chee's "The Storyteller" (Putnam)


Maureen Johnson's "The Vanishing Stair" (Katherine Tegen)


Marie Lu's "Wildcard" (Putnam)


Makiia Lucier's "Isle of Blood and Stone" (HMH)


Sandhya Menon's "There's Something About Sweetie" (Simon Pulse)


Philip Pullman's "The Book of Dust: The Secret Commonwealth" (Putnam)


Rainbow Rowell's "Wayward Son" (Wednesday)


Neal Shusterman's "The Toll" (Simon and Schuster)


Longer Nonfiction
"The Magnificent Migration: On Safari with Africa's Last Great Herds,"Sy Montgomery (HMH)
With her characteristic exquisite pairing of scientific fact and lyrical language, the author follows wildebeest expert Dr. Richard Estes and his safari team as they track the migration of wildebeests across the Serengeti's circuit.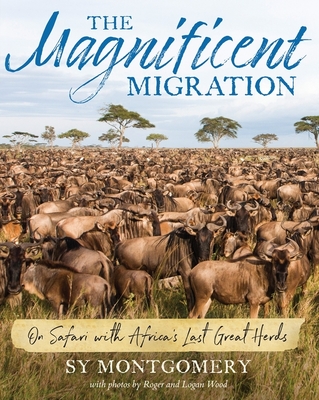 "Born to Fly: The First Women's Air Race Across America," Steve Sheinkin (Roaring Brook)
Again Sheinkin shows his gift for finding the story in history as he writes of the 1929 Women's Air Derby," a transcontinental air race from California to Ohio. Individual portraits and the dramatic immediacy of his accounting adds tension to the race descriptions. The book is strengthened with the themes of risks and sexism and contribution. Photographs add to the readability.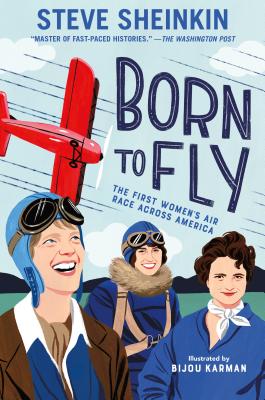 "A light in the darkness: Janusz Korczak, his orphans and the Holocaust," Albert Marrin (Knopf)
Engaging and conversational is the perfect approach needed for the complex telling of the life and world of Janusz Korczak. Korczak, a noted Polish-Jewish pedriatrician who became the protector of orphans in the Warsaw Ghetto of WWII. The book places his brightness with the darkness of Hitler's beliefs and practices of racial superiority and extermination.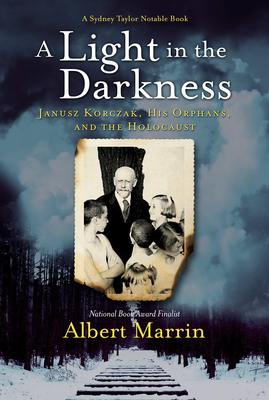 "Free Lunch," Rex Ogle (Norton Young Readers)
Ogle's middle school memoir is a powerful picture of growing up poor with an abusive mother, endless home responsibilities, physical and emotional hunger, mocking by schoolmates, and the shame of feeling inferior and unequipped for the world in which his peers dwell. The uglyiness is poignantly and beautifully told.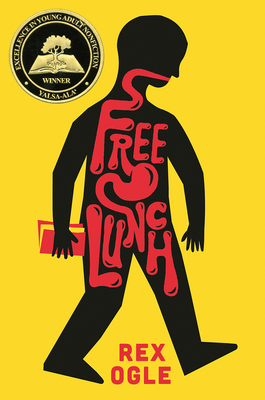 "Shout: A Poetry Memoir," Laurie Halse Anderson (Viking)
20 years after her award-winning novel, "Speak," the author pens a memoir in verse that covers her rape at 13 and her slow recovery to the trauma she endured and the voice she has used to speak up for the many teens who have suffered.