In my 23rd year of writing the Wilde Awards The News and Observer, bound by space requirements, has requested 5 best books in different categories.  One thing I've always loved about the Wilde Awards is that I have been able to offer as many wonderful suggestions as I wish. So, below you'll find an uncut Wilde Awards List for 2019 Picture Books. Within some broader categories, the books are presented in order of sophistocation.
Click on  these book covers– link directly to Indiebooks so you speed these great titles to those you love!
Books for Babies and Toddlers (0-2)
Books for the very youngest celebrate word play, artistic representations of concepts, and lots of room for dramatic readings.
"Dinosnores," Sandra Boynton (Workman)
Boynton fans will be thrilled to see another wonderful wacky rhyming book that features dinos preparing for bed. This is a genius pairing of toddler's favorite subject with go-to-bed rituals.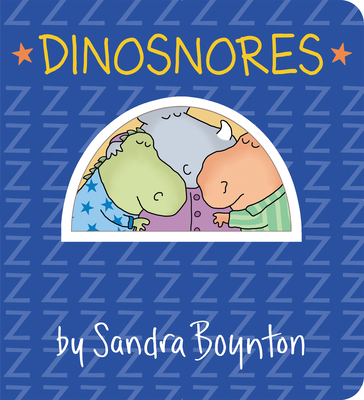 "Colors," Chihiro Takeuchi (Candlewick)
Simple and elegant in design, this is a picture book with longevity that you will revisit over the years. Begin with object naming, then color, then counting and finding hidden object.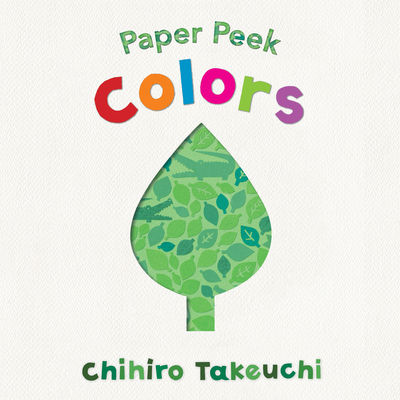 "Red Sled," Lita Judge (Simon and Schuster)
Once a picture book, this makes a wonderful translation to board book. There are lots of sounds to make and pictures to talk about in the story of a little girl whose sled is discovered by animals out for thrills.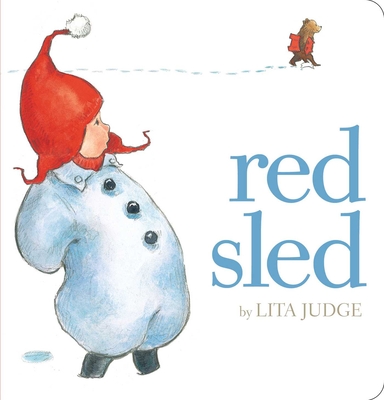 "This is Baby," Jimmy Fallon (Feiwel and Friends)
The celebrity does it again! This time, with playful rhyming, he reveals the joy of babies in their every part from noes to toes.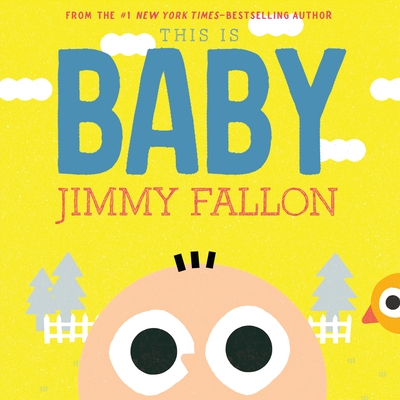 "Welcome Baby," Karen Katz (Little Simon)
A sturdy flap book with diversity representation tells the early days of baby's life in a way that's sweet but not syrupy.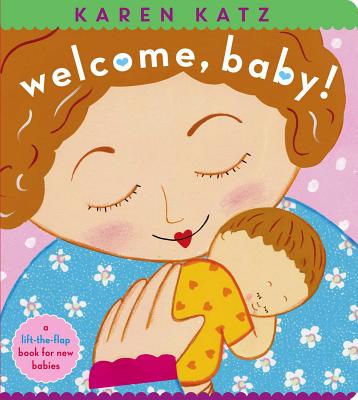 For Preschoolers (Ages 3-5)
Books for the young encourage interaction, show simple problems, satisfactory resolutions, and role models to admire.
"Astro Girl," Ken Wilson-Max (Candlewick)
Astrid loves the stars. She's perfectly suited as proved by her papa's swinging her as if she's circling Earth and throwing her in the air as if she's in zero gravity. Does her mother give the same kind of support? The ending reveals all!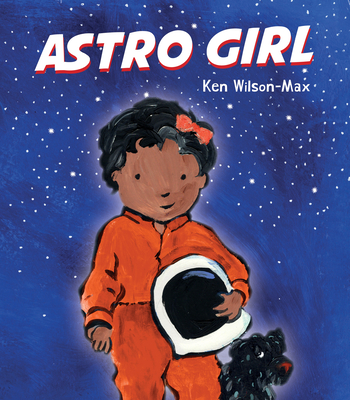 "Marvel AlphaBlock," (Abrams)
This popular series launches a super-alphabet adventure that parents will adore and their children will grow into loving, too!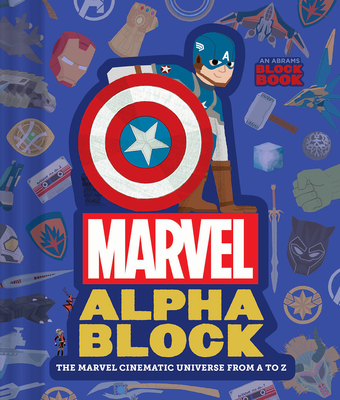 "One Fox: A Counting Book Thriller," Kate Read (Peachtree)
This bizarrely fabulous mash-up pits a "famished" fox making his way to "three plump eggs" and "five snug eggs." Will he be successful? A wild ride keeps you on the edge of your seat until the final twist."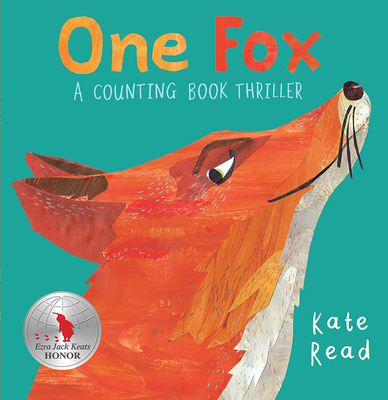 "Home is a Window, Stephanie Parsley Ledyard (Neal Porter Books)
A pigtailed girl begins to define home as "a window, a doorway, a rug, a basket for your shoes" and "Hello, sweet pea, and a hug." Lyrical descriptions make the mundane sublime from daylight to eve. Gradually, readers learn she is moving and the book ends as the girl's new house becomes home.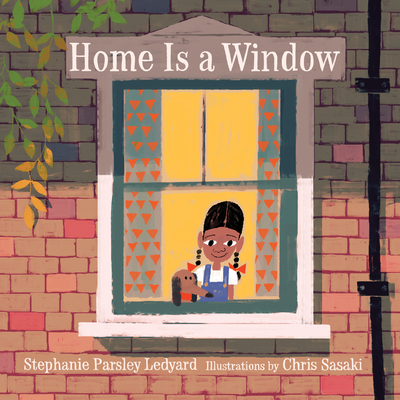 "The Scarecrow," Beth Ferry (HarperCollins)
Rhythm and a brisk meter avoid sentimentality in the story of a lonely Scarecrow who nurtures a crow near his "heart of hay." Illustrations by the Fan Brothers increase the story's power.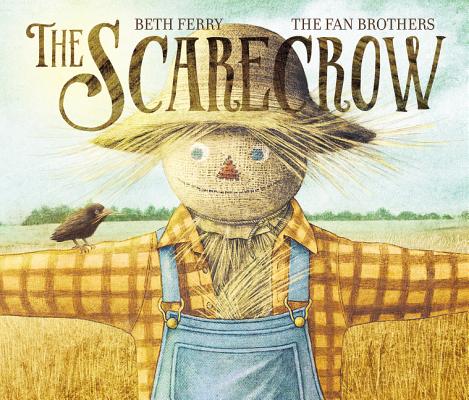 Books For Early Schoolers (Ages 5-8):
Simple words unite with strong illustrations to portray unique characters, memorable stories, situations worth discussing and some laughter relief as well.
"Small in the City," Sydney Smith (Neal Porter Books)
A perfect balance of words and images depicts a small child who strategizes A small boy travels through the city by bus and speaks of being small. Who is he speaking to? Himself? Suddenly he begins to recognize neighborhood sights and it's as if he's speaking to someone outside of himself. Finally, visual cues make it clear he is speaking to his lost cat.  The book gives enough visual cues for a happy ending.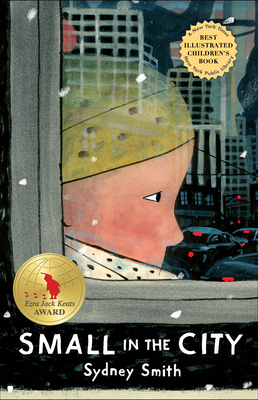 "When Aidan Became a Brother," Kyle Lukoff (Lee and Low)
Aidan, a biracial transgender boy, is vibrant and thoughtful as he questions his role as big brother. He is afraid his new sibling will be trapped in clothes or a room that doesn't match his/her gender. The parents reassure, support, apologize and help Aidan's mood change from anxiety to excitement.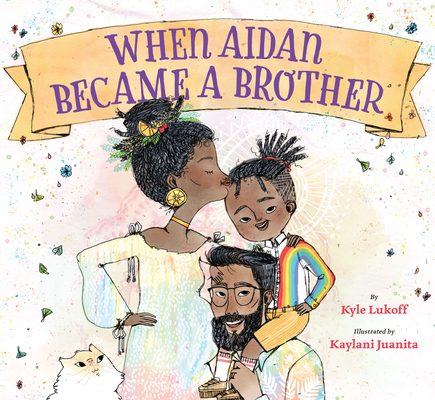 "I Want a Dog," Jon Agee (Dial)
This book is made for laughter and a shared read aloud. Yes, the title describes an age old problem, but it becomes new again because of the bizarre animal shelter man, his quirky pet suggestions, and a determined, sassy girl.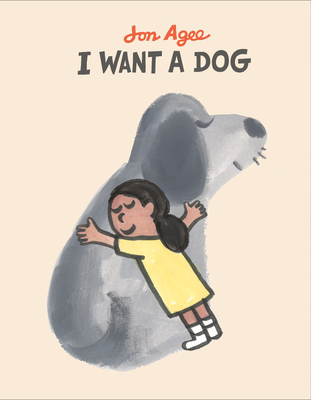 "Five Minutes (That's a lot of time) (No, it's not) (Yes, it is)", Liz Scanlon and Audrey Vernick (Putnam)
Time is relative. It's an eternity when you're waiting in a bank line and flies by if you're on a roller coaster. The authors have their pulse on situations both parents and children will relate to and laugh at!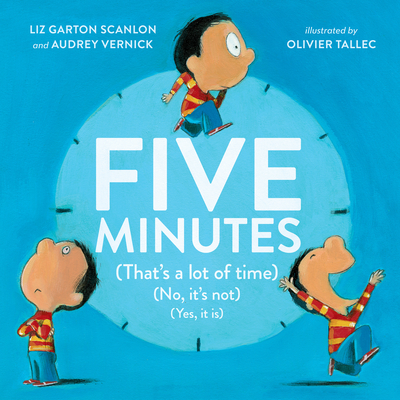 "Who Wet My Pants?" Bob Shea (Little Brown)
When Ruben, the Bear, returns to scout camp with doughnuts, he discovers someone has wet his pants. He accuses all his friends who reply forgivingly. Puns abound in a story that also speaks to issues of blame, taking responsibility, and friendship.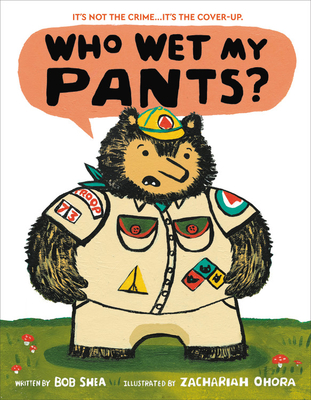 "Going Down Home with Daddy," Kelly Starling Lyons (Peachtree)
Strong similes and imagery set an emotional tone as Lil Alan and his family travel to a family reunion. They leave "when the sky is still dark with sleep" and Lil Alan smiles until he sees his hands "as empty as the road in front of us." He has nothing to mark the celebration until finally stories from the past lead to him finding and sharing symbols of home, family, dreams.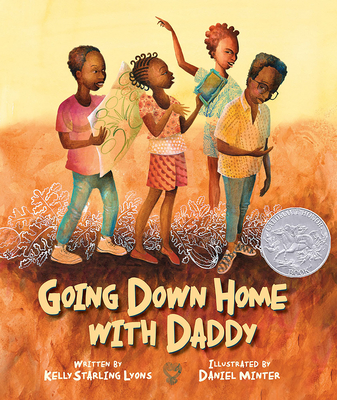 "Between Us and Abuela: A Family Story from the Border," Mitali Perkins (FSG)
After 5 years, Maria, Juan and their mother are visiting Abuela on "La Posada Sin Frontera," a day on which families can visit at the border fence. Inventive Maria surmounts physical and time limits, for she knows the family's love will not be limited.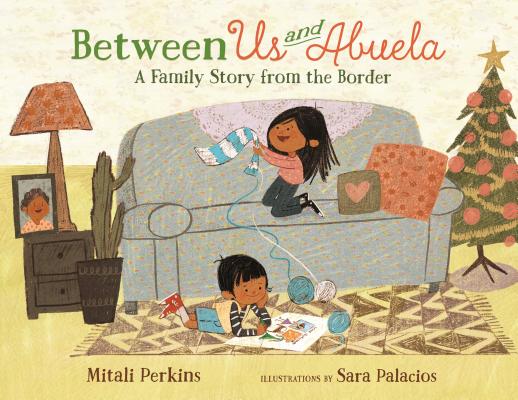 "Grandpa's Top Three," Wendy Meddour (Candlewick)
A young boy can't get his adored grandfather to talk. His perceptions and strategies are unique and finally he draws his grandfather from his grief by having him list his top three favorites in many categories. Details are lyrical, and tone playful.
.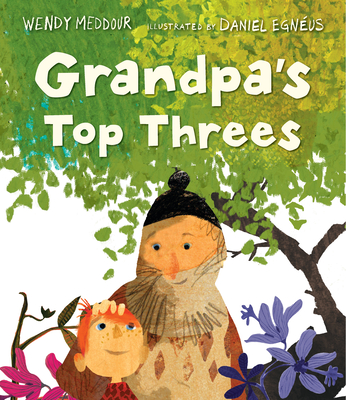 "Home in the Woods," Eliza Wheeler (Penguin)
Six-year-old Marvel's father "lives with the angels" and the family of seven moves into a rundown tar paper shack. Right away they see the riches of root cellar, dark soil, jewel-like berries and the comfort of working together.  Issues of poverty and struggle are present, but family love is the stronger force.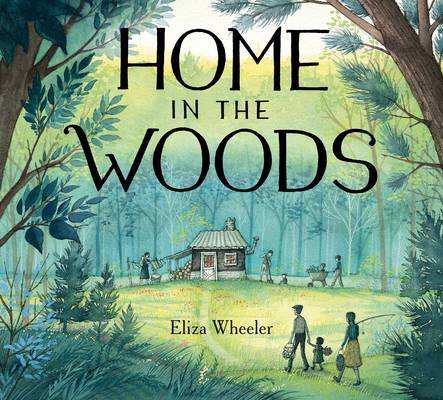 "Lubna and the Pebble," Wendy Meddour (Dial)
Lubna finds a pebble on the beach, the night they "arrived," before "she fell asleep in Daddy's salty arms" and woke to find she'd landed in a "World of Tents." In this emotive refugee story, the author is rooted in the child's perspective, focuses on the hope Pebble brings, and writes sensitively about Lubna's past fears, present worries and ability to find peace.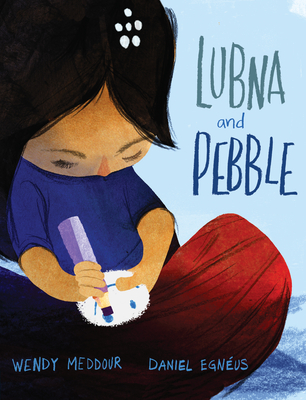 Older Picture Books
These books have more sophistication in writing and thought, deal with more complex issues and are perfect for sharing and generating family conversations.
"What is Given from the Heart," Patricia McKissack (Schwartz & Wade)
The author's last book speaks to how kindness transcends poverty as a young boy escapes his sadness and scarcity to help another child who is less fortunate.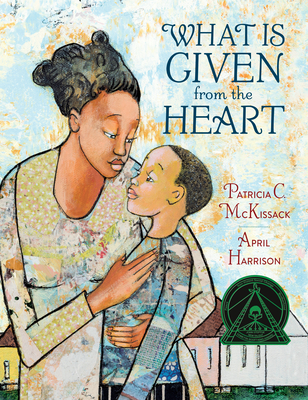 "The Fate of Fausto: A Painted Fable," Oliver Jeffers (Philomel)
This fable's anti-hero is Fausto who believes the world belongs to him and tells each thing, "You are mine!" When he decides to own the sea, he has some surprises. Great conversation starter about the power of greed and the powerful pictures also have much to discuss.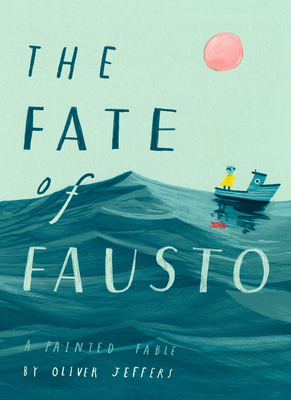 "Vanishing Colors," Constance Oorbeck-Nilssen (Eerdmans)
A girl and her mother take temporary refuge in a somber rubble-filled building in a war-ravaged land. Amid this the small girl is visited by a giant bird that encourages happier moments in a respite before resuming a difficult journey. Colors in the skies ahead encourage hope.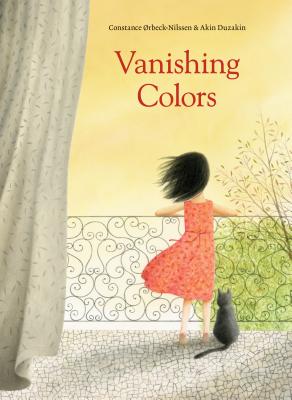 "Cicada," Shaun Tan (Arthur Levine, Scholastic)
Probably the best picture book this year for adults! The intriguing text and pictures show Cicada miserably oppressed in his office job, "No promotion. Human Resources say Cicada not human…" No home, no money, Cicada heads to the roof and readers imagine the worst. Tan's final twist provides an elegant surprise.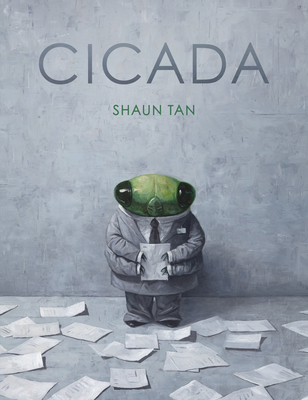 Picture Book Nonfiction 
"Who Am I? A Peek-Through-Pages Book of Endangered Animals," Tim Flach (Abrams)
A short word description accompanies just a small peek at an endangered animal. Gorgeous photographs and guessing fun work well for information.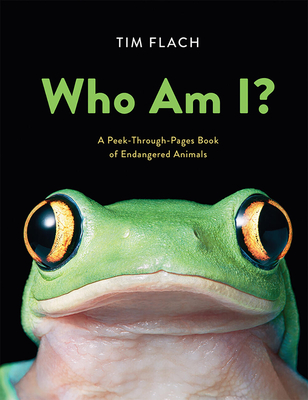 "What is a refugee?" Elise Gravel (Schwartz & Wade)
Simple words and clear concepts explain the reasons why people have to leave their homes, their difficult passages and finding a way to go to school, make friends, work and "live in peace and safety."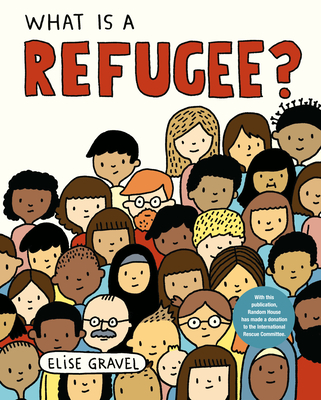 "It Feels Good To Be Yourself: A Book About Gender Identity," Theresa Thorn (Henry Holt)
Even though this new book on gender identity may be a bit didactic, it's useful in clearly describing terms that are confusing. even to some adults. Take the terms non-binary, intersex and cisgender. It also stresses important facets of listening and being yourself in the world.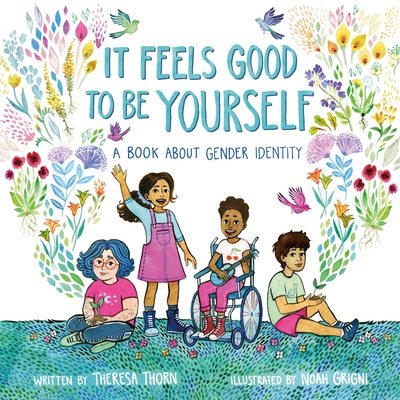 "Our House is On Fire: Greta Thunberg's Call To Save the Planet," Jeanette Winter (Beach Lane)
Dramatic illustrations accent the biography of the young girl who is uniting young people all over the world. Greta felt alone and invisible until she learns of global warming and her sad days finally give way to activism.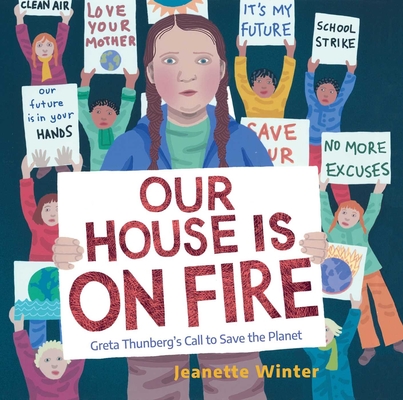 "A Computer Called Katherine: how Katherine Johnson Helped Put America on the Moon," Suzanne Slade (Little Brown)
Katherine Johnson loved all things numbers from a young age when she counted everything, and added numbers "at the speed of light." Math made it easy to see right from wrong unlike prejudices against women and people of color where the "arguments seemed wrong to Katherine-as wrong as 5+5=12." Her love for math "grew exponentially," and her calculations led to aiding pioneers in space. Math is used as perfect vernacular in this book.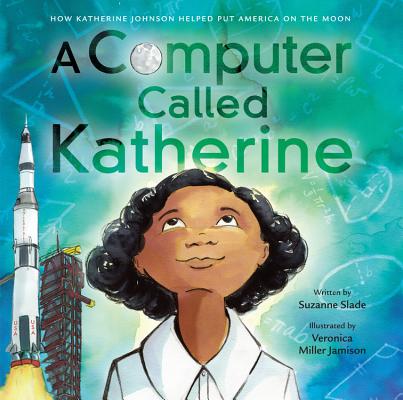 "The Unstoppable Garret Morgan: Inventor, Entrepreneur, Hero," Joan DiCicco (Lee and Low)
How had I never heard of this amazing man? He rose from the son of a sharecropper to entrepreneur and inventor of gas masks, the first traffic signals, and more. And he succeeded despite racial prejudice at every point.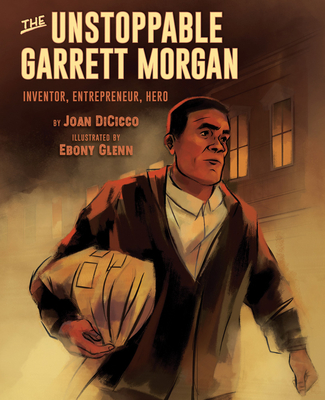 "Todos Iguales: Un Corrido De Lemon Grove Y El Primer Caso Exitoso De DeSegregacion Escolar/ All Equal: A Ballad of Lemon Grove And The First Successful School Desegregation Case", Christy Hale (Lee and Low)
This bilingual book relates a story of activism centered on Roberto Alvarez, a twelve-year-old who lived in Lemon Grove, CA in the 1930's who courageously fought stereotyping and school segregation.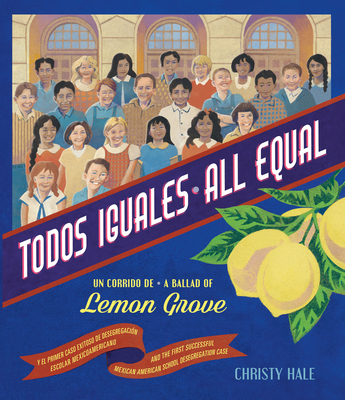 "The President Sang Amazing Grace: A Book About Finding Grace After Unspeakable Tragedy," Zoe Mulford (Henry Holt)
This emotional picture book should be pre-reading and shared. The book is based on a song by the author motivated by Barak Obama's response to the 2015 shootings at the Emanuel African Methodist Episcopal Church in Charleston. Painfully it recalls the murder, but then pictures and words showing the gentleness, healing and grace the President brought.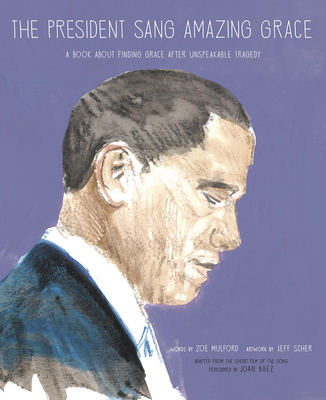 "The Undefeated," Kwame Alexander (Versify)
This astounding picture book, based on a poem originally penned by the author, is a perfect blend of text with illustrations by Kadir Nelson. It remembers people and events of history because to "truly know who we are as a country, we have to accept and embrace all our woes and wonders." Illustrations and words honor those who are unforgettable, those "who survived America by any means necessary. And the ones who didn't."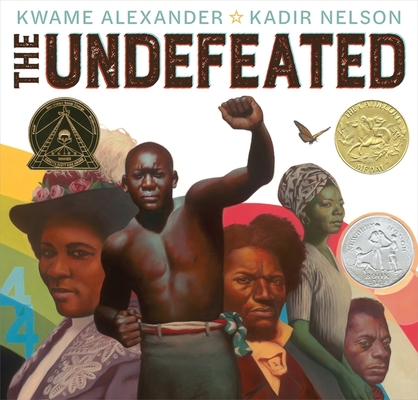 Favorite Picture Book Characters Return in recent books
Camille Andros' "Charlotte the Scientist Finds a Cure" (Clarion)


Tedd Arnold's "Noodleheads Fortress of Doom" (Holiday House)


Linda Ashman's "William Wakes Up" (Hyperion)


Drew Daywalt's "The Crayons' Christmas" (Penguin)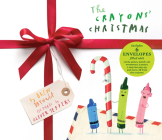 "Misunderstood Shark: Friends Don't Eat Friends,"
Ame Dyckman (Scholastic)

Jacob Grant's "Bear Out There" (Bloomsbury)


Robie Harris' "Now What?" (Candlewick)


Kevin Henkes, "Penny and Her Sled" (Greenwillow)


John Jory's "The Good Egg" (Harper)


David Litchfield's "The Bear, the Piano, the Dog, and the Fiddle" (Clarion)


Alice Schertle's "Goodnight, Little Blue Truck" (HMH)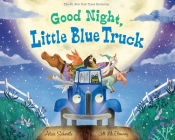 Bob Shea's "Unicorn is maybe not so great after all"(Hyperion)


Mo Willems' "The Pigeon HAS to Go to School" (Hyperion)