Here are the 24th annual Wilde Awards for Longer books.  They are divided into age/reading levels and within those, the books are sequenced based on developmental levels.
Early Novels
Planet Omar: Accidental Trouble Magnet, Zanib Mian (Putnam)
The first in a heavily illustrated chapter book series about an imaginative Muslim boy who has recently moved and begins a new school. His worries center on concerns about a crabby neighbor and a troubling bully. He finds humor as his baby brother blows a loud whistle during the silence of a "super quiet" prayer at the mosque.  Food, customs and religion are easily integrated with the comedic.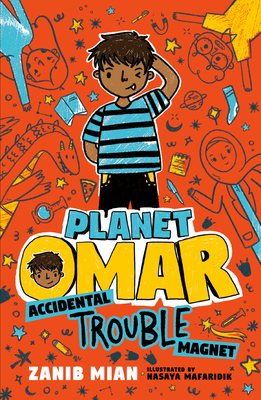 Stella Endicott and the Anything-Is-Possible Poem, Kate DiCamillo (Candlewick)
A sensitive young poet joins the Mercy Watson crewe in these early chapter books. Imaginative Stella Endicott struggles to find the perfect metaphor and kindness for a a know-it-all classmate.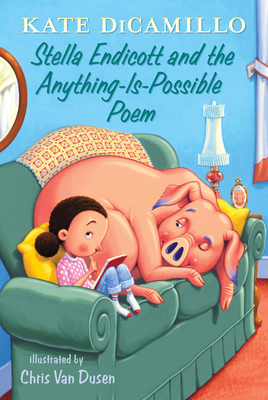 New in established series:
Dori Butler's King & Kayla and the case of the unhappy neighbor (Peachtree)

Shannon and Dean Hale's The Princess in Black and the Giant Problem (Candlewick)

Sophie Kinsella's Fairy Mermaid Magic (Delcorte)

Lyla Lee's Mindy Kim for Class President (Simon and Schuster)

Rachel Vail's Doodlebug Elizabeth (Feiwel & Friends)

Kara West's Mia Mayhem Steals the Show! (Simon and Schuster)

Middle Grade (Ages 8-12)
Twins, Varian Johnson (Graphix, Scholastic)
Twins Maureen (the thinker) and Francine (the talker) have always been called "the Carter Twins," and relished their closeness.  But in 6th grade, Francine suddenly becomes "Fran," joins chorus, and secretly convinces her parents to separate the twins for the first time. When both twins decide to to run for class president, their alienation, anger, and abandonment increases. Illustrations by Shannon Wright are detailed and convey not just the plot, but the constantly shifting emotions of both twins.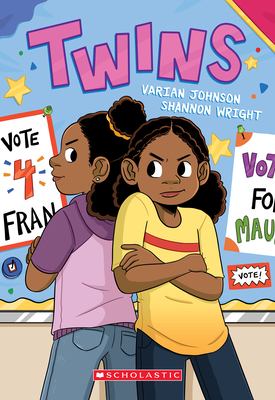 Doodleville, Chad Sell (Random House)
Drew is a doodler, always has been. Her drawings have become real to her good friends. On a field trip to the Chicago Museum of Art with an art club, her dynamic fantastical crew becomes feisty and Drew discovers what darker feelings can create. The adorableness of her creations and the community of caring friends star in this graphic novel.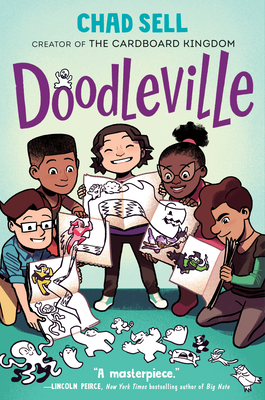 The List of Things That Will Not Change, Rebecca Stead (Wendy Lamb Books)
Bea describes her father's coming gendersame marriage to Jesse, a hidden guilt and her excitement at gaining a new stepsister. In addition she describes her eczema, anxiety, her parents' divorce. Sound like a lot? It's a beautiful blend of relatable and real emotional tone, beautiful writing, and tender relationships in Stead's youngest middle grade novel.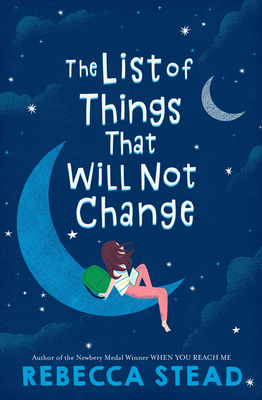 Ways to Make Sunshine, Renee Watson (Bloomsbury)
Without shying away from issues of race and economic struggles, Watson develops a winning, optimistic creative heroine in Ryan.  Moving to a smaller home and her father having to work nights are upsetting, but amid these struggles, Ryan sees the importance of living up to her name (Ryan means leader) and the strength of her loving family…a family any girl would be lucky to have! Fabulous in audio form read by Rachel L. Jacobs.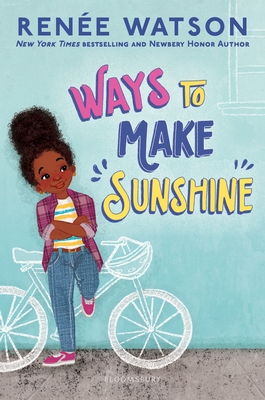 Paola Santiago and the River of Tears, Tehlor Kay Mejia (Hyperion)
Newest in Rick Riordan's collection takes us into the Mexican legend of the ghost woman La Llorona with feisty strong heroine Paola Santiago. When Emma, one of a trio of best friends, goes missing science-based Pao grabs her best friend Dante and they're off to the rescue.  Pao must leave behind prejudice of all her mother's folklore-base warnings as she vanquishes beasts and monsters with weapons and strength she didn't know she had. Fast-paced, heroine worth admiring and a series start well-worth following!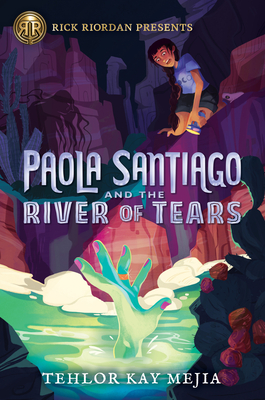 The Only Black Girls in Town, Brandy Colbert (Little Brown)
Surfer Alberta has been the only black girl in her small California town for years.  Changes come when African-American Edie's mother buys the Bed & Breakfast across the street. The two girls embark on a  friendship and a mystery. That mystery reveals someone from the past who felt otherness in their town. Characters are complex, deeply developed, relatable and unique. There are all kinds of microagressions, none of which are glib or simplistic.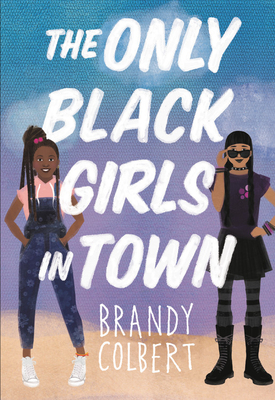 From the Desk of Zoe Washington, Janae Marks (Katherine Tegen)
Zoe Washington is having communication problems with her neighbor and best friend and misses sharing her baking and creative ideas with him.  She needs his friendship in a new way when she opens a letter from the biological dad she's never met. He says he's been wrongly imprisoned for murder and Zoe wonders if he's being honest with her and how she can ever tell her parents  that she's out to prove his innocence. A strong sense of self, mystery, and endearing relationships all recommend this book.  The author doesn't stay away issues like systemic racism. The character is relatable and the writing engaging.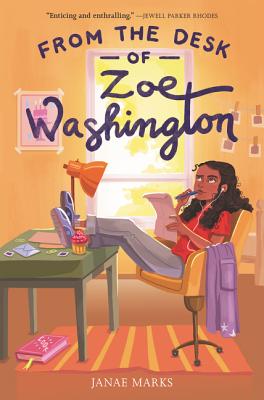 Prairie Lotus, Linda Sue Park (Clarion)
Park gives another view of 1880's westward expansion through the eyes of Hanna, a bi-racial Chinese child, who moves with her father to the Dakota Territory. As she grieves her beloved mother's recent death, she fights small town prejudice with wisdom and creativity. Highly recommended audio narrated by Emily Woo Zeller (Penguin-Random Audio)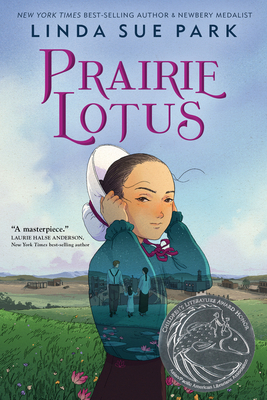 Echo Mountain, Lauren Wolk (Dutton)
Twelve-year-old Ellie's family is disrupted when the Great Depression strikes and they're forced to move to a Maine woods' farm. They are further torn apart when an accident results in her father's coma. Ellie has a heartbreaking willingness to take responsibility for her family's survival even when it casts her in a bad light. Ellie begins finding home on the mountain. This deepens as she meets Cate, an elderly woman ill with a festering wound and her grandson, Larkin. A balanced depiction of Cate's wisdom, saltiness, and courage counterbalances Ellie's initial confusions and learning to trust her inner wisdom about healing. Portrayals of evolving connections are strong and believable and she adds power to the author's evocative prose.  Holly Linneman is an excellent audio narrator (Listening Library)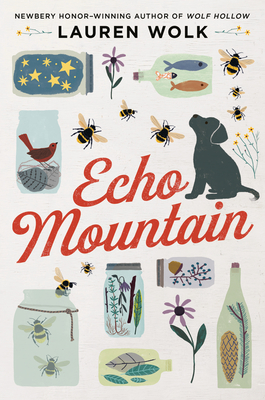 When Stars Are Scattered, Victoria Jamieson (Dial)
This graphic novel memoir tells of Omar Mohamed who has fled his village in Somalia when it was attacked by soldiers. He and his younger brother have been separated from their parents and live with great difficult in a refugee camp in Kenya. Mohamed dreams of school and future resettlement, but how can he desert his brother who needs so much care? There is complexity in this powerful memoir and Jamieson's expression is a tribute to its telling.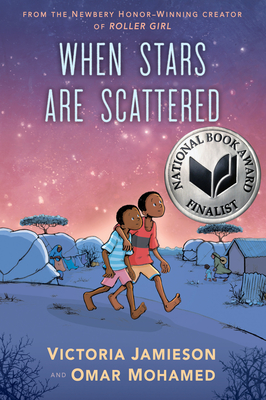 Leaving Lymon,  Lesa Cline-Ransome (Holiday House)
This companion book to Finding Langston tells the story of Lymon, who bullied Langston. Gently, the author reveals Lymon's early years in 1940's Missisippi, the nurture of his loving grandfather with whom he shared a love of music, visiting his beloved father at Parchman Prison. This sets up Lymon's wistful mood in the later part of the book that comes from grief at his grandfather's death, overwhelm of caring for his sick grandmother, sadness of his father's infrequent visits and time spent with his estranged mother, stepbrothers and abusive stepfather. One understands easily Lymon's transformation to bully and at the same time that love and music will heal him.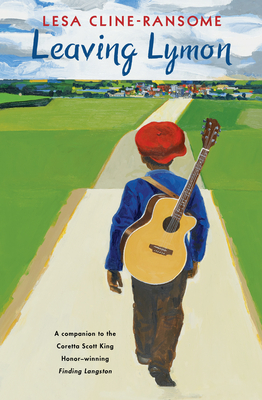 Before the Ever After,  Jacqueline Woodson (Penguin)
In the early 2000's, ZJ saw the effects of football's brain injury before it was known. Woodson returns to powerful free verse poems as ZJ remembers the adulation of the masses for his football hero. His response was always "he's just my dad, which means/he's my every single thing." When headaches, changing moods and memory issues make his father stand out for different reasons, ZJ remembers the past and grieves even as he strengthens love for his father.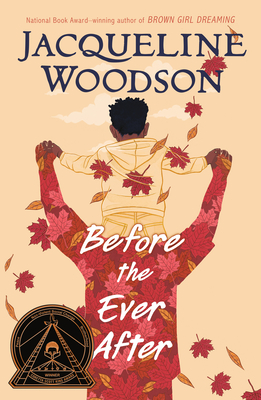 A Home for Goddesses and Dogs, Leslie Connor (Katherine Tegen Books)
13-y-o Lydia has been her mother's caretaker for many years. Directly after her mother's death, she moves to a different state with her aunt and wife and an elderly landlord. Lydia becomes the unwilling caretaker for Guffer, a challenging dog. Unexpectedly Guffer becomes only one element of constant love that allows Lydia to heal from her grief, adapt to new forms of caring, and open her heart to new family and friends. There is a subtlety that allows readers to make connections and rhythms that make for an engaging story. Excellently narrated by Patricia Santomasso (HarperAudio).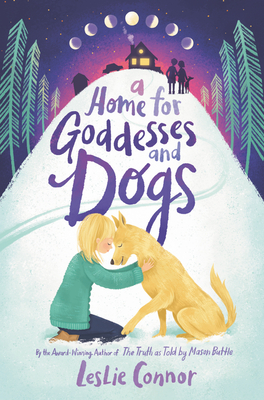 Fighting Words, Kimberly Brubaker Bradley (Dial)
The award-winning author turns from historical books to a modern-day story told through the eyes of Della, a ten-year-old, just placed in foster care with her sister Suki has been abused, her mother incarcerated, and she can't stop using "snow" (swear) words. Bradley creates a winning-character who goes through transformations, comes to difficult realizations, helped by her therapist and foster mother. Because of the authenticity of the voice and Bradley's gift for details and characterizations, this book never feels preachy. Powerfully read by Bahni Turpin (Listening Library).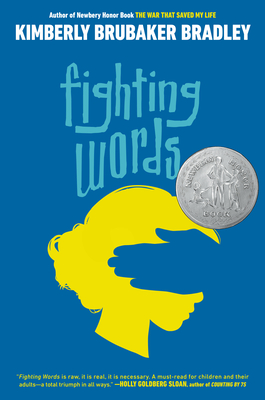 New in established series:
Katherine Applegate's The One and Only Bob (Harper)


Jerry Craft's Class Act (Quill Tree Books, HarperCollins)


John Flanagan's The Missing Prince (Philomel)

Carlos Hernandez's Sal and Gabi Fix the Universe (Hyperion)


Kwame Mbalia's Tristan Strong Destroys the World (Hyperion)

YA Novels
Everything sad is untrue,  Daniel Nayeri (Levine Querido)
The author involves and intrigues listeners from start to the finish with his powerful memoir that embraces the innocence, tenderness, humor, and losses of the 12-year-old young refugee Nayeri once was. He captivates listeners by weaving a series of compelling memories into a patchwork of stories woven from Persian history and myth and his cultural and personal histories. He takes readers with him on the journey from childhood in his native Iran to a perilous flight from home and finally a painful middle school experience in the asylum state of Oklahoma. Nayeri blends heart and humor with a voice as poignant and gripping as the tales Schehazade told for 1,001 nights.  Fabulous audio recorded by the author (Listening Library.)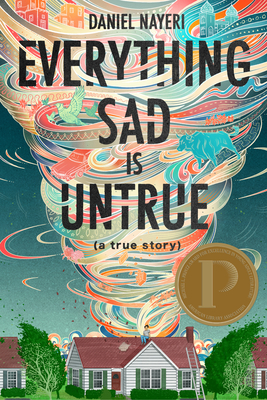 The Enigma Game, Elizabeth Wein (Little Brown)
Louisa Adair has lost both her parents within a month because of the war. Caring for an elderly German woman takes her to Windyedge, Scotland where she meets Ellen McEwen, a RAF driver and Jamie Beaufort-Stuart, a pilot. Wein beautifully combines new and familiar characters, mystery and adventure, in this 1940 story in which an Enigma machine translates German code in a way that may save lives.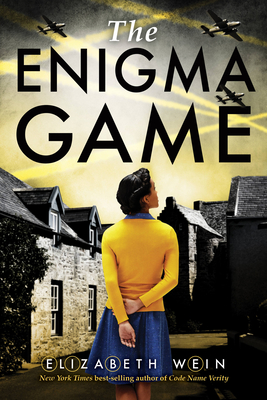 The Left-handed Booksellers of London, Garth Nix (Katherine Tegen Books)
This romp of a book begins with 18-year-old Susan's frustration with her withdrawn, dreamy mother. Susan is ready to leave her country life for school in 1980's London's bustle and also hopes to discover who her father is. In contrast to the resolutions she expects, Susan's overwhelm at discovering she is somehow linked to London's hidden Old World.  Noteworthy is the audio in which Marisa Calin slips easily and thoughtful into and out of the personages of the large cast of characters, particularly her depiction of the haughty, erudite Merlin, Susan's guide and a member of the magic-infused left-handed booksellers.  (Listening Library)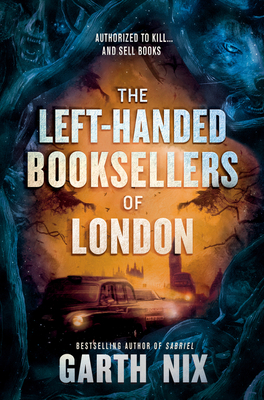 Dear Justyce by Nic Stone (Random)
Nic Stone frames her story with her inspiration– teens without the opportunities that the hero of her first book had. The book is a mix of first-person letters and the raw third person narrative of 16-year-old Quan, wrongly incarcerated in a juvenile detention center. Quan and Justyce bonded as young boys when Quan still hoped for a brighter future, despite his father's being in jail, his mother being abused, and caring for his younger siblings. His letters to Justyce, who's attending college at Yale, finally provoke a legal response and results.  In audio, Dion Graham captures Quan's hopeless plight in an unjust criminal system and his brightness and wit that thrive with support. (Listening Library)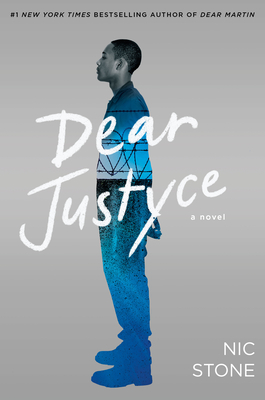 Punching the Air, Ibi Zoboi and Yusef Salaam  (Balzer & Bray)
Poignant free-verse poems of fictional character Amal Shahid gives timbre so tender one can imagine the sensitive shapes and perfect rhythms drawn and written by this 16-year-old artist-poet before incarceration. Amal, and his friends have been arrested for assault, after a run-in with racist white boys. Amal's creativity and its support for enduring beatings and solitary confinement was co-created by award-winning YA author Ibi Zoboi and Yusef Salaam, one of the Exonerated Five. Both poets' brilliance shines in every line, together the verses build and deepen and the earnestness of Amal's journey to hold onto hope. A gripping, powerful read as well as a listen for teens and adults. Ethan Herrise strengthens the rhythmic and emotional tones.  (Harper Audio)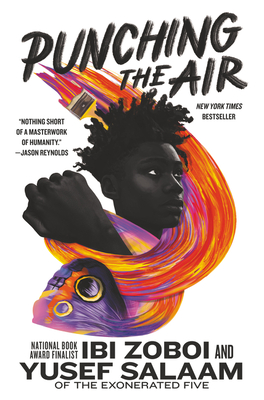 Grown, Tiffany D. Jackson (Katherine Tegen Books)
Enchanted Jones has always loved singing. Visions for her future lead her to an audition where she meets famous singer Korey Fields. In a hidden dreamy romance she falls in love, goes on tour and then her nightmare begins. This read is uncomfortable and powerful in its raw honesty.  Sensitively narrated by Joniece Abbott-Pratt (HarperCollins).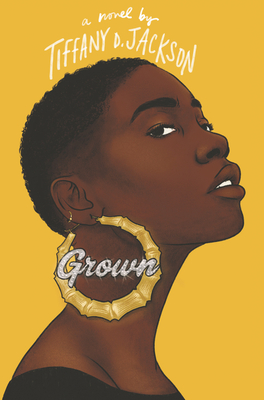 All the Days Past, All the Days to Come, Mildred D. Taylor (Dial)
It's a weighty assignment to render the conclusion of the Logan family saga which the author began in 1975, but she fully meets expectations! Heroine Cassie Logan is a 19-year-old college student during the Civil Rights era.  The author makes her makes her emotive reactions clear whether they are grieving loss of baby and husband, the injustice of an invasive doctor's appointment, or fighting prejudices. Personal and political join while revisiting this beloved family.  Allyson Johnson reads with an emotional depth that strengthens the story. (Listening Library)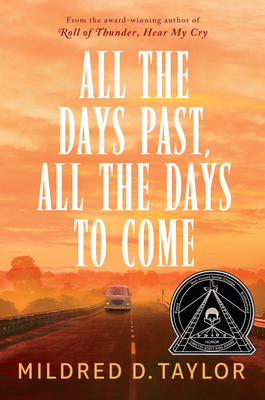 They Went Left, Monica Hesse (Little Brown)
"The last time I saw Abek," begins Zofia Lederman's first-person narrative and here is the crux of the story for she continually tries to prompt her memories to locate the last view she had ofher younger brother.  Newly released from a hospital, the 18-year-old is leaving behind the other "nothing-girls", to travel home to Poland with the Russian soldier who rescued her from Gross-Rosen concentration camp.  Her memory is confused, her mind plays tricks on her, but she is determined to reunite with her brother, the only family she has left. In that search she makes her way to a German displaced person's camp. There she finds friendship, purpose, love and perhaps a return to sanity. Emotionally powerful, well-drawn characters and the mystery of Abek make this story of loss, resilience, and renewal a novel hard to put down.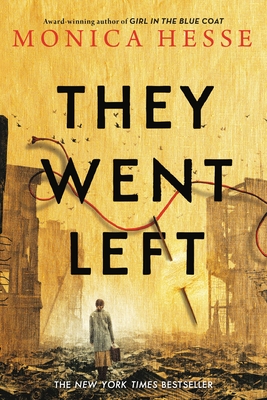 Girl, Unframed, Deb Coletti (Simon Pulse)
Sydney Reilly's sixteenth summer sounds like heaven. She'll live in a mansion in San Francisco with Lila Shore, her movie-star mother. Quickly it apparent that Lila's moods waver moment-to-moment from helplessness to fury, her egocentricity shining beneath both. Lila's current boyfriend, Jake, is a disturbing mix of coarseness, unwanted attention, and bullying.  The author emphasizes Syd's strong internal voice, her powers of wonder, her intellect, her struggles in determining how to become "full in the world, and in my body and in my own self." Each chapter begins with a court room exhibit adding to the sense of a driving tensions, assuring and delivering a powerful finale.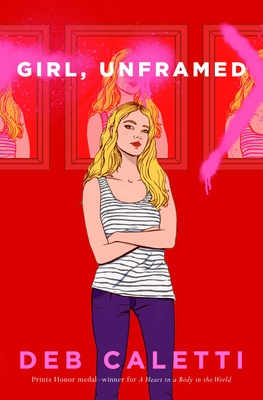 We are not from here, Jenny Torres Sanchez (Philomel)
Immediately clear is the cruelty and menace of Rey, a gang leader in Guatemala and the terror of three teens who flee him. Told in alternating chapters by Pequena and Pulga. Pequena has been raped by Rey,  has borne a son she can't bear to care for and Rey is forcing her into marriage. Her cousin, Pulga, and his best friend, Chico, witnessed Rey murdering a convenience store owner. Rey threatens both young boys into performing acts of violence. They decide to escape to America via La Bestia, a train named by refugees who know its power to claim limbs or lives. The emotional tautness and fast-moving plot are balanced by the author's musicality of interwoven Spanish and the poetic expression of difficult subjects.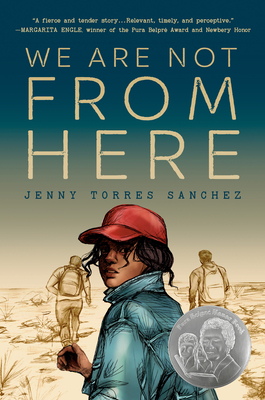 Red Hood, Elana K. Arnold (Balzar and Bray)
A second-person narrative can be distancing but in the visceral world of sixteen-year-old Bisou, the lines between listeners and characters fade. At her homecoming, Bisou experiences the pleasures of sex, her first blood of menstruation, and memories of the blood that ended her mother's life. She kills a stalking classmate who has taken the form of a wolf. The "Little Red Riding Hood" story becomes a dark background for a modern tale of male toxicity and celebration of feminine instincts.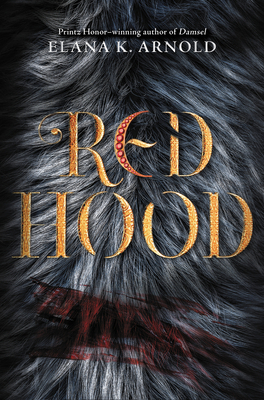 Light in Hidden Places, Sharon Cameron  (Scholastic)
The gripping first-person narrative of Stefania (Fusia) Podgorska begins as she leaves her country home to live and work with the Diamants, a Jewish family in the town of Przemysl, Poland.  Fusia thrives with the loving family until Nazi's arrive and the Diamant family is sent to the ghetto and Fusia's beloved Izio Diamant to a concentration camp. The guards' coldness contrasts with Fusia's horror and guilt as her plans fail to rescue Izio. Behind the tension and emotions of this compelling  story is a real-life heroine who juggled cold, poverty, and terror with nurturing her young sister, maintaining a job, and hiding 13 Jews in the attic of an apartment she had to share with Nazis.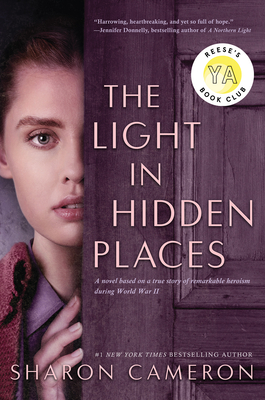 New in established series:
Suzanne Collins' The Ballad of Songbirds and Snakes (Scholastic)


Justina Ireland's Deathless Divide (HarperCollins)

Adib Khorram's Darius the Great Deserves Better (Dial)

Matt Killeen's Devil Darling Spy (Penguin)


Alice Oseman's Heartstopper, Volume 2 (Graphix)
Francisco X. Stork, Illegal (Scholastic)

Longer Nonfiction
Stamped: Racism, Antiracism and You," Jason Reynolds and Ibram X. Kendi (Little Brown)
The popular author aids bring Kendi's National Award-winning title to younger audiences.  This historical "remix" begins a lively telling of racism from 1415 to present. Highly recommended, the audio version invitingly read by Jason Reynolds.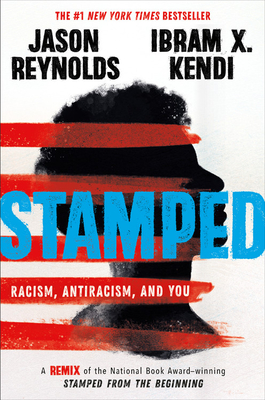 The Black Friend: On Being a Better White Person, Frederick Joseph (Candlewick)
The author takes a personal approach to racism, sharing personal stories from his time in school and college. Through those stories he illuminates issues such as white priviledge and and how white people can become "active accomplices." He interiews contributors such as Angie Thomas to enrich his points.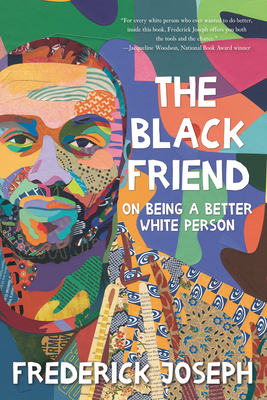 Almost American Girl: an illustrated memoir, Robin Ha (Balzer and Bray)
As a 14-year-old student Robin flies with her single mother from Seoul Korea to Alabama, only to learn this is not a one-way trip, her mother's planning a wedding. This sometimes heart-breaking memoir tells of Ha's difficult transitions at school and in her stepfamily as she struggles with language and racism.