This is the 24th year of Wilde Awards and if ever there was a need for the perfect book, it's been in 2020. Here is a list of picture books that encourage connection, conversation and delight.
For Babies & Toddlers (Ages 0-2)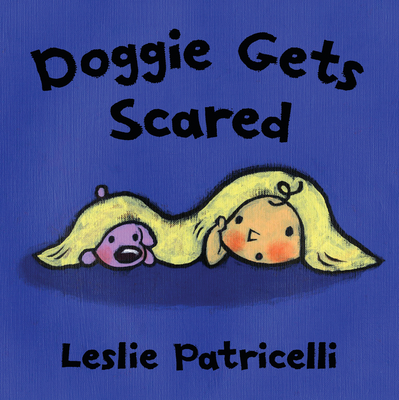 Doggie Gets Scared and Mad, Mad, Mad, Leslie Patricelli (Candlewick)
Yet again, Patricelli puts her finger exactly on the emotions of toddlers as her one-haired toddler hero faces fear in Doggie Gets Scared" and anger in Mad, Mad, Mad.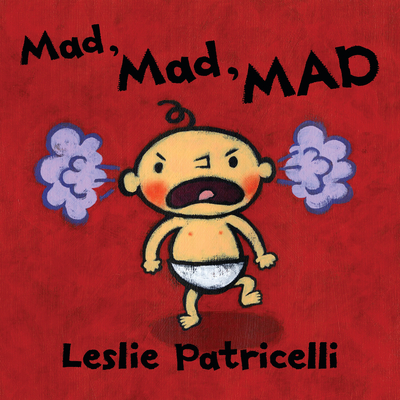 "A Very Hungry Wolf," Agnese Baruzzi (Mineditions)
A very hungry wolf meets a bird. A page flap turns to show that bird being devoured with a "Chomp, chomp, down it went." This same chorus documents similar wolf eats that make up a (too big) meal.  Flaps for babies, chorus for toddlers and humor for re-reading parents.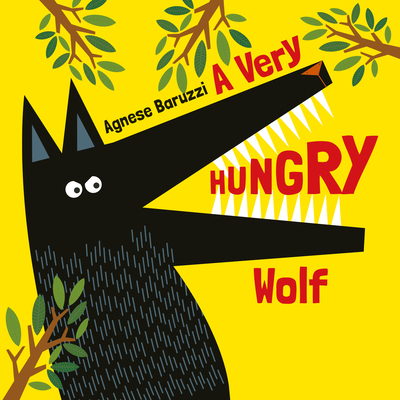 Build! Xavier Deneux (Chronicle)
Involvement is certain when the subject is building and a young participant becomes part of the process by moving puzzle pieces as they "put on a hard hat," then dig with a bulldozer, move trusses with a crane and finally, enjoy the results of a well-built home.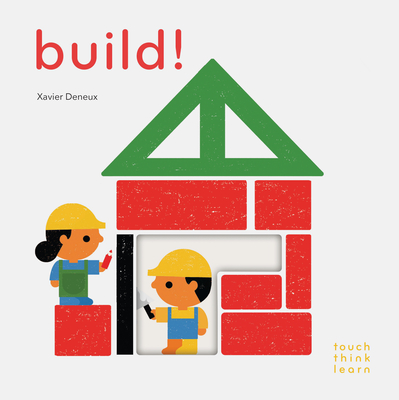 Hello Hello, Brendan Wenzel (Chronicle)
This award-winning title comes to board book.  Rhymes, comparisons, and animals are dynamically presented.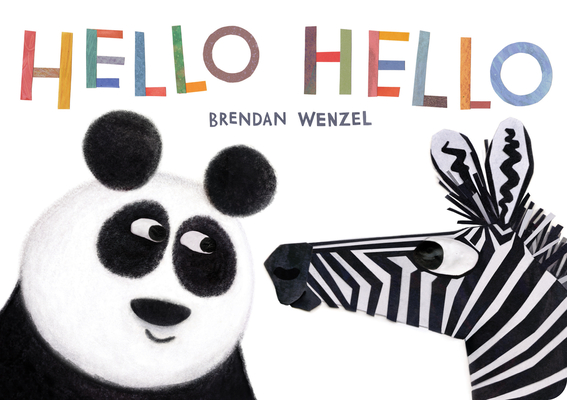 For Preschoolers (Ages 3-5)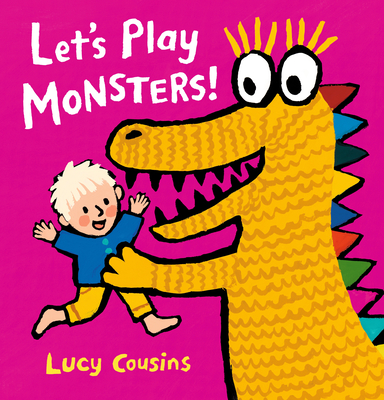 Let's Play Monsters, Lucy Cousins (Candlewick)
The well-loved author turns her playful talents to the story of an imaginative preschooler who transforms family members into monsters. Those monsters become partners in chase games. Filled with fabulous illustrations and sounds.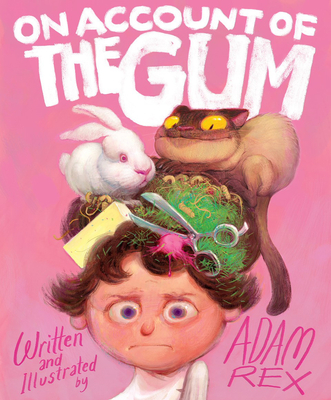 On Account of the Gum, Adam Rex (Chronicle)
What happens when a small girl falls asleep with a large wad of gum in her mouth and wakes to find it in her hair? A sticky situation turns to an absurdist cumulative mess when her relatives suggest bizarre cures from bacon to a lawnmower. All of these add to the child's problems. A wonderful read aloud.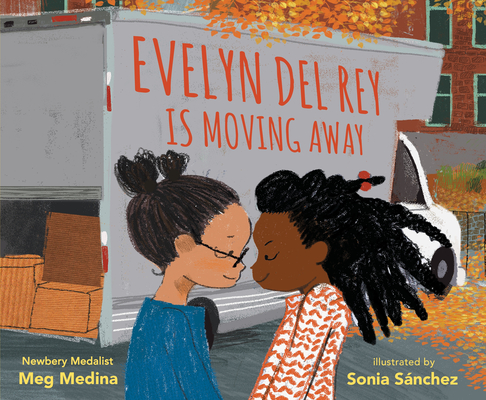 Evelyn Del Rey is Moving Away, Meg Medina (Candlewick)
The young heroine recalls the moving day of Evelyn Del Rey her "major amiga, my numero uno best friends." Details add to the powerful feelings of their amazing friendship as the big truck waits "with its mouth wide open…ready to gobble up Evelyn's mirror with the stickers around the edge." The Latinx language weaves throughout making the emotive story even stronger.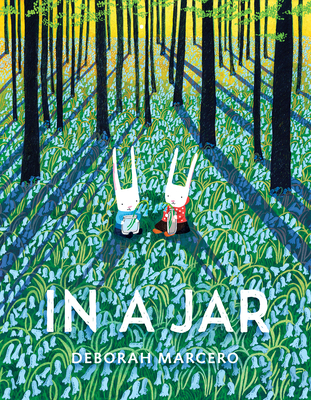 In a Jar, Deborah Marcero (Putnam)
Llewellyn is a collector of ordinary things like buttercups, heart-shaped stones and more unusual items like the sky "the color of tart cherry syrup." Imagery of text and illustration unite as Llewellyn meets Evelyn. Together they fill fascinatingly-shaped bottles with "the wonders of winter…the newness of spring…and the long days and shadows of summer."  But what will they do when Evelyn has to move? The beautiful imagery comes to their rescue and readers' delight.
Books For Early Schoolers (Ages 5-8):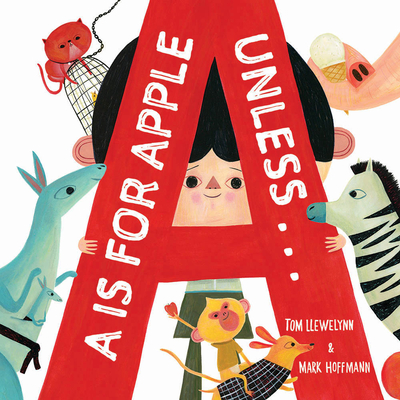 A is for Apple Unless… Tom Llewellyn (Abrams)
A child-centered alphabet that turns typical alphabet icons into relatable silliness beginning with "A is for Apple / unless you're being chased / by a bloodsucking vampire, / then A is for AAAAAAGGHHH!!!"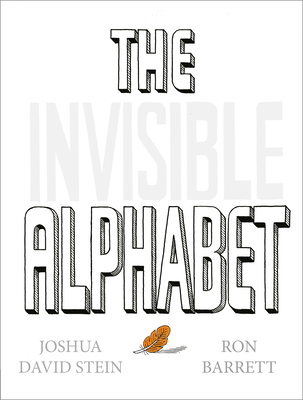 The Invisible Alphabet, Joshua David Stein (Rise, Penguin)
A thoughtful look at invisible elements of life, brilliantly organized and cleverly depicted by Ron Barrett. Discussion is imbedded from "A is for Air" to "V is for vanished."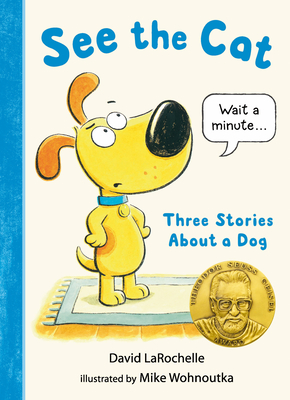 See the Cat: Three Stories About a Dog, David LaRochelle (Candlewick)
Children who are learning to read and are bored by usual phonetic books will be supported with simple words, lots of illustrations, but most important the humor of a dog who fights back against the author's words and the clichés of so many early readers!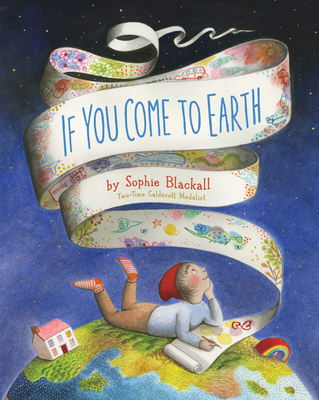 If You Come to Earth, Sophie Blackall (Chronicle)
"Dear Visitor from Outer Space, If you come to Earth, here's what you need to know…" begins the picture book that describes the heights of space, the depths of the ocean and everywhere in between simply and lyrically .  Detailed illustrations beg for re-reading and offer all kinds of perspectives, both spatially and emotionally. Each is grounded in a child perspective that is charming and adds authenticity and balance to the more abstract concepts.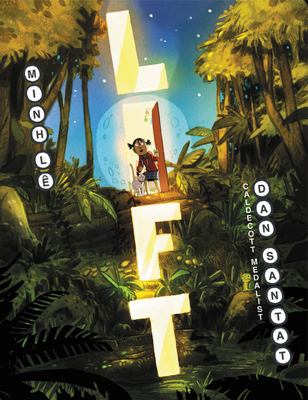 Lift, Minh Le (Hyperion)
Le's carefully chose words book blend with Dan Santat's illustrative frames to powerfully convey that "special" moment of sibling usurpation. Iris' passion is pushing elevator buttons. When her younger brother steals this role, Iris finds a fantastical solution that she eventually chooses to share, lifting the spirits of both and strengthening their bond.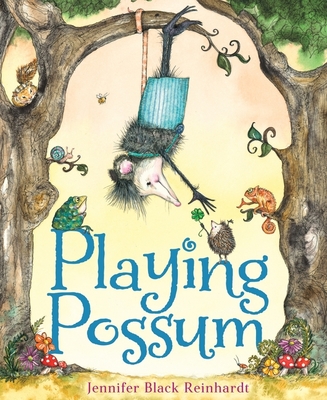 Playing Possum, Jennifer Black Reinhardt (Clarion)
Alfred, a very nervous and lonely possum, meets Sofia, an armadillo, who suffers the same nervousness with similar a shut down reaction. Understanding leads to an anxiety-free relationship.  They share their discoveries of kindness, patience, understanding  and forgiveness with other timid animals and friendships flourish. Comedic illustrations add playfulness to a much needed book.
Jabberwocky, Lewis Caroll (Running Press Kids)
The excellence of fantastical illustration shines in Charles Santore's last book as he creates a mythical land and its creatures, a powerful warrior, and just the right of balance of reality for Caroll's fabulous invented words.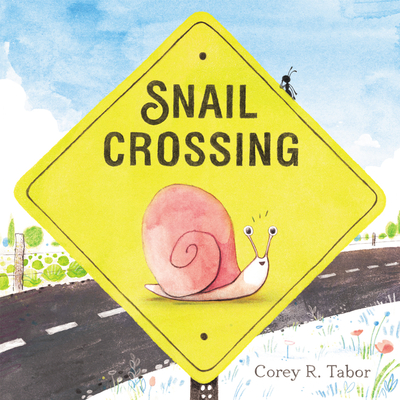 Snail Crossing, Corey Tabor (Balzar and Bray)
Snail spots "a field of plump, crisp cabbage" just across the road. He is determined that the road won't stop his "cabbage bound" path. And it doesn't. His motivation is so strong that neither a truck, a band of ants, or misdirection can stop him. The book is full of illustrative and text surprises for Snail and the reader.
Older Picture Books (Ages 7-10)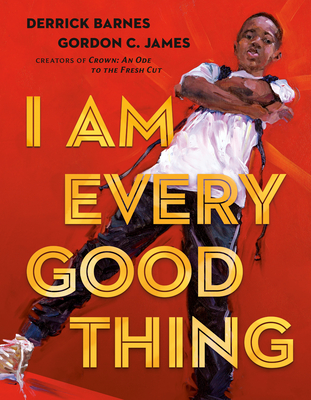 I Am Every Good Thing, Derrick Barnes (NancyPaulsen)
Exuberance shines in the author's poetic words and in the striking illustrations by Gordon C. James as they describe a boy who is "every good thing that makes the world go round. You know-like gravity, or the glow of moonbeams over a field of brand-new snow." The author and illustrator picture all the vibrant sides of this boundless young boy-explorer, scientist, musician, comedian. He is a boy that readers will want to know, maybe most of all amid the vulnerability he expresses in fear of what "they might call me."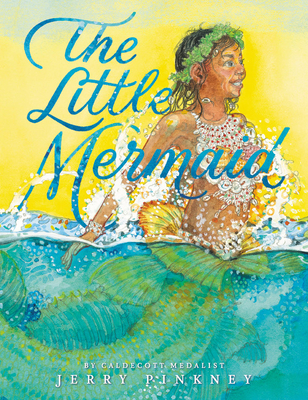 The Little Mermaid, Jerry Pinkney (Little Brown)
Gifted as story-teller and a lush illustrator, Jerry Pinkney reimagines the story of a young mermaid who longs for a human friend and trades her voice for a pair of legs. All goes well until she needs to free her father from a cruel witch.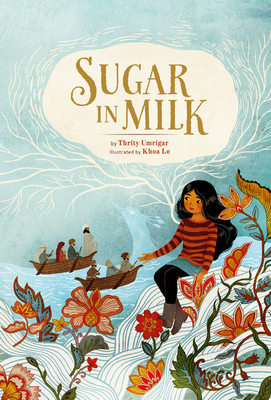 Sugar in Milk, Thrity Umrigar (Running Press Books)
The book never falters in the perspective of a lonely young immigrant who has recently arrived to live with her aunt and uncle and is missing her far away home. She is comforted by her aunt's story of ancient Persian refugees who reached beyond differences and to finally be welcomed by an Indian king. Illustrations by Khoa Le highlight the Persian setting and the feelings of isolation and of welcome.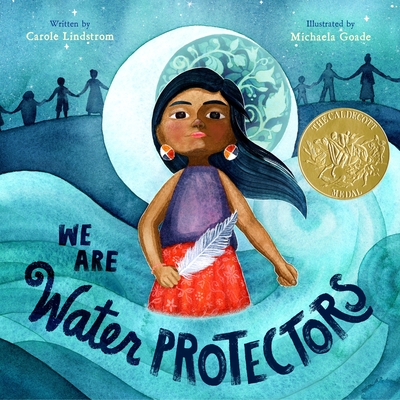 We are water protectors, Carole Lindstrom (Roaring Brook Press)
Though the words are simple, this is a book made to be shared and discussed. "Water is the first medicine," begins the Anishinaabe/Metis writer.  In contrast, she describes the symbolically, the "black snake that will destroy the land." The author's note fully describes the Anishinaabe prophecy and how Native Peoples are fighting the oil that threatens their lands.
Big Papa and the Time Machine, Daniel Bernstrom (HarperCollins)
African American history, personal stories and fantasy combine in a beautifully written story. When a young boy expresses fears about going to school, his grandfather turns a classic car into a time machine and shares a range of challenging stories from his past until his grandson realizes courage means carrying on despite fears. Dialect and imagery increase the beauty of this emotionally supportive tale.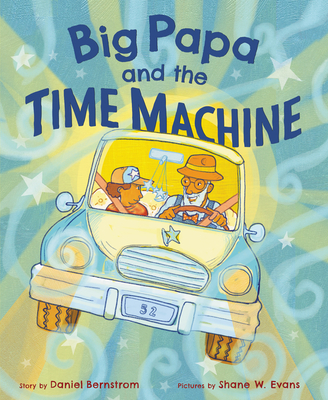 Picture Book Nonfiction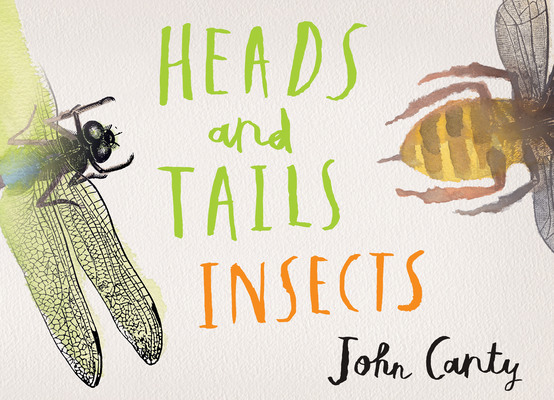 Heads and Tails: Insects, John Canty (Candlewick)
A guessing-game format and lovely water-color and pen drawings allow preschoolers to be a part of imagining the world of insects.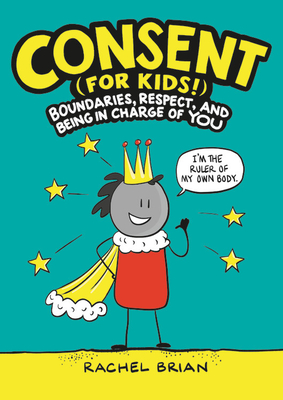 Consent (for Kids!) Boundaries, Respect and Being In Charge of You, Rachael Brian (Little Brown)
Cartooned stick figures of all diversities have an amazing gift for showing emotions word in the illustrations. These add a lightness to the very clear, child-relatable description about boundaries. "Consent: It's like being the ruler of your own country. Population: YOU." Lots of examples define boundaries ("let's swap hats" yields "ok." While "Let's trade underwear" has a "Ew, no" response). Short chapters covers such as trusting your gut and giving and getting consent.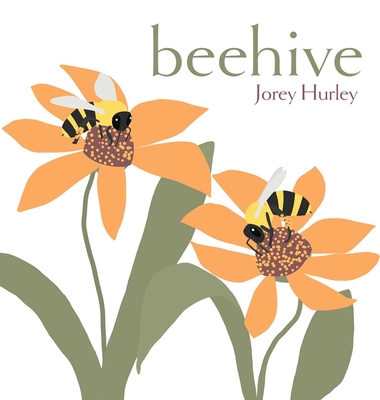 Beehive, Jorey Hurley (Simon and Schuster)
Illustrations predominate in the story of a beehive, from swarming to stinging enemies. The simplicity of single words make it a perfect preschool book for further conversations.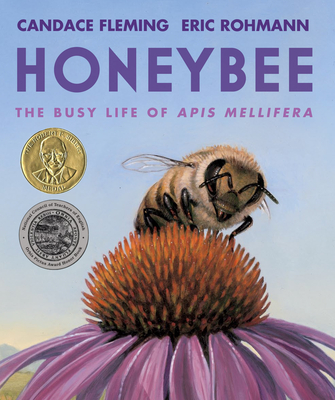 Honeybee:The Busy Life of Apis Mellifera, Candace Fleming (Neal Porter Books)
Rich sensory descriptions by the author are matched by Eric Rohmann's illustrations. Together they make visual the life of a honeybee from the time she "squirms, pushes, chews through the wax cap of her solitary cell." When can she fly? Not before her many busy contributions—she must groom the queen, "shapes, molds maneuvers to create cells", "patrolling a tiny patch of the hive's entrance." This seemingly endless list builds until the folded-out pages reward readers with her first flight.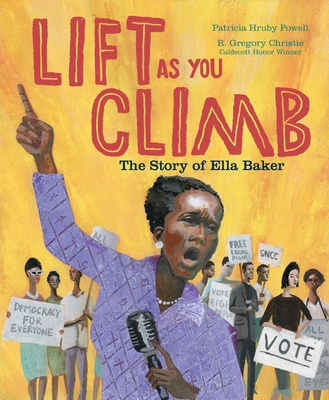 Lift as You Climb: The Story of Ella Baker, Patricia Hruby Powell (McElderry Books)
From a very young age North Carolinian activist Ella Baker asked herself and others "What do you hope to accomplish?" And as she learned to help her community, she worked hard to climb past barriers and lifted others as she triumphed.   The author's powerful voice mirrors the subject and pairs beautifully with strong illustrations by R. Gregory Christie.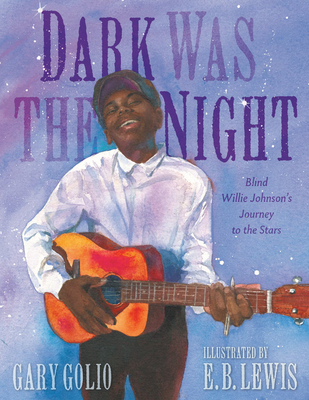 Dark Was the Night, Gary Golio (Nancy Paulsen)
"1897. You were born in the light, Willie Johnson," begins a powerful picture book biography of Blind Willie Johnson who, despite heart ache and his blindness, used his words and his voice "to lift people up." E.B. Lewis' watercolors accent the lyrical writing and deep feelings in this book.
Favorite Picture Book Characters Return in recent books:
Tedd Arnold's Fly Guy Presents: Scary Creatures (Scholastic)


Kelly Bennett's Norman: One Amazing Goldfish! (Candlewick)

Gaia Cornwall's Jabari Tries (Candlewick)


Marla Frazee's The Farmer and the Monkey (Simon and Schuster)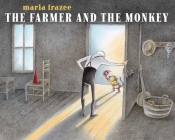 Jamie Harper's Miss Mingo and the 100th Day of School (Candlewick)


Ryan Higgins' Bruce's Big Fun Day (Hyperion)

Ryan Higgins' We will rock our classmates ( Hyperion)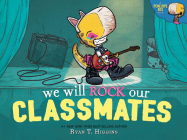 Jory John's The Great Eggscape! (Harper)

Jessica Love's Julian at the Wedding (Candlewick)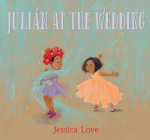 Patty Lovell's Speak Up, Molly Lou Melon (Putnam)


Sam McBratney's Will You Be My Friend? (Candlewick)


Claudia Rueda's Bunny Overboard (Chronicle)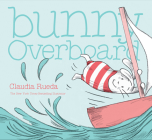 Arthur Yorkinks' One Mean Ant with Fly and Flea (Candlewick)