Here's an upbeat look at the pandemic….writers have been busy! There have been an amazing number of superb novels published.
Early Novels (Ages 6-10)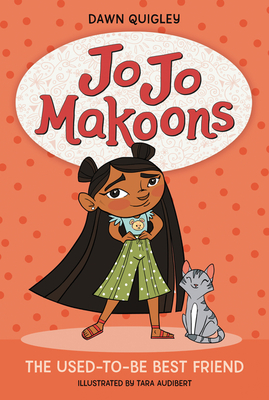 Jo Jo Makoons: The Used-to-Be Best Friend, Dawn Quigley  (Heartdrums,HarperCollins)
Seven-year-old Jo Jo wants a best friend, one who talks back unlike her cat, Mimi. Both live on a fictional Ojibwe reservation and her confusions about the world make for humor in this early chapter book which begins a new series based in Native experience.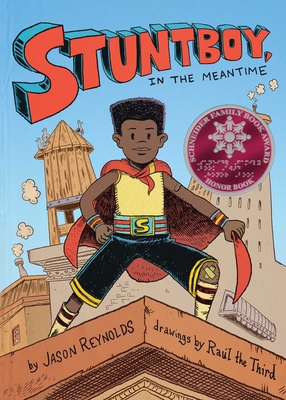 Stuntboy, in the Meantime, Jason Reynolds (Atheneum)
Portico Reeves sees himself as Stuntboy, "the greatest superhero you've never heard of." In his imaginative mind, his apartment building is turned into a castle and he thrives in this community, excepting bullying incidents with "weenaged snot-bot" Herbert Singletary and his parents' path to separation. This hybrid graphic novel with illustrations by Raul the Third is fastmoving in panels and adventures.
New in Early Novels Series

Kevin Henkes' Billy Miller Makes A Wish (Greenwillow)

Adele Griffin's All Pets Allowed: Blackberry Farm 2 (Algonquin)

Lyla Lee's Mindy Kim and the Big Pizza Challenge (Simon and Schuster)

Kelly Starling Lyons' Jada Jones: Sky Watcher (Penguin)

Patricia MacLachlan's Barkus the Most Fun (Chronicle)

Zanib Mian's Incredible Rescue Mission (Putnam)

Laurel Snyder's Charlie & Mouse: Lost and Found (Chronicle)

Renee Watson's Ways to Grow Love (Bloomsbury)
Middle Grade Novels (Ages 8-12)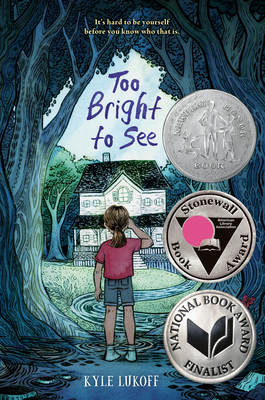 Too Bright to See, Kyle Lukoff (Dial)
Bug is full of questioning and determination to acquire a sense of self before middle school. Could it be beloved Uncle Roddy's death, a ghostly presence that haunts Bug's dreams, or viewpoints that don't jive with friends' interests? There is a deeper uncertainty facing this 11-year-old. By exploring Uncle Roddy's open gayness and drag queen past, Bug begins to understand his own transgender identity and the fact that, "I've never recognized myself before, but now I do."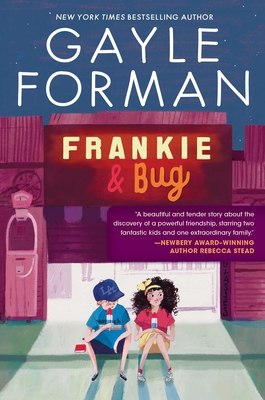 Frankie and Bug, Gayle Forman (Simon& Schuster)
After initial clashes,10 year-old Californian Bug and visiting Easterner, Frankie, are close enough to share secrets and dedicate themselves to identifying the Midnight Maurader. Soon this evolves into a greater mystery as these two children cross from innocence to understanding the adult world and how they fit within it. Gayle Forman makes a graceful entry into middle grade fiction.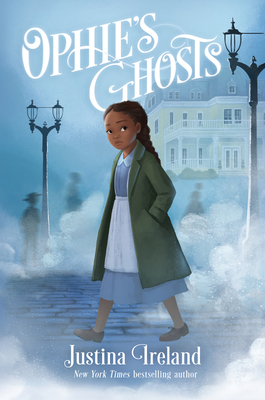 Ophie's Ghosts, Justina Ireland (HarperCollins)
The celebrated YA author's middle grade debut has the power of her older books. In a startling beginning, 12-year-old Ophelia (Ophie) Harrison experiences her first ghost. It just happens to be her father who's been murdered in the 1922 Jim Crow South. Moving away to Pittsburgh brings even more ghosts into her life. Mystery, social justice, and intrigue, combine perfectly in a character who has empathy and courage in equal amounts.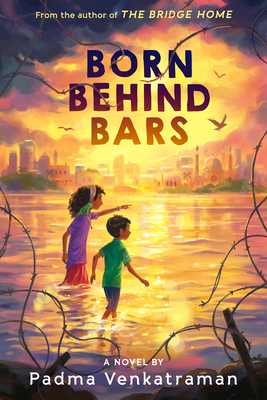 Born Behind Bars, Padma Venkatraman (Nancy Paulsen Books)
Nine-year-old Kabir has been born and lovingly raised by his mother and "aunties" in a stark Indian prison. Suddenly released in a world that seems incomprehensible, he's tutored by Rani, a homeless girl, who soon shares his determination to find his father, grandparents, and free his mother. It's an impossible mission, but Kabir's large heart and great hope triumph. Through his innocent eyes and a fast-moving plot the author authentically reveals the prejudices of caste and religion, difficulties of water shortage, human slavery and more.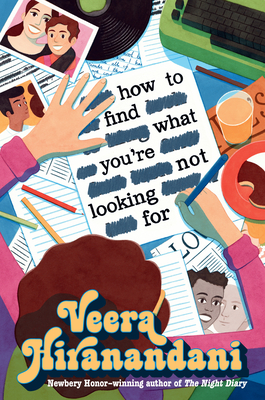 How to find what you're not looking for, Veera Hiranandani (Kokila)
11-year-old Ariel (Ari) Goldberg, growing up in the turbulent 1960's, experiences prejudice about her Judiasm and learning difficulties. She finds comfort from her older sister, Leah, until her beloved sister falls in love with Raj, newly arrived in the U.S. Their parents' nonacceptance causes Leah to leave home. Ari's loneliness is compounded by her parent's financial struggles and their secrecy. The second person voice invites readers into a closer view of Ari's determination to make sense of her world through poetry and taking action.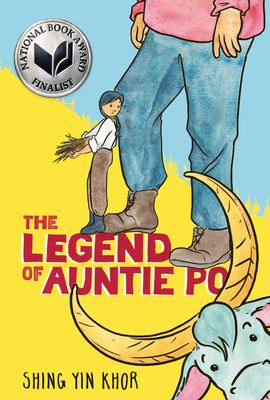 The Legend of Auntie Po, Shin Yin Khor (Kokila)
The graphic novel talks readers to an 1882 logging camp where 13-year-old Chinese American Mei aids her father in maintaining the kitchen. Mei excels in making pies and storytelling legends of Po Pan Yin (Auntie Po), a Paul Bunyan figure whom she sees as a guardian. Underneath this idyllic tone are deeper feelings– fear after passage of the Chinese Exclusion Act, Mei's growing romantic feelings for the boss' daughter, racism, self-discovery.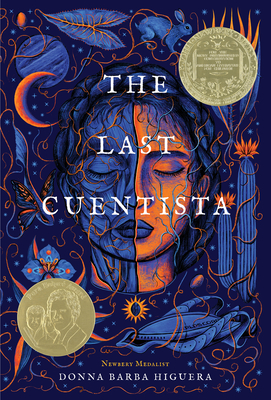 The Last Cuentista, Donna Barba Higuera (Levine Querido)
In a heartbreaking beginning, 12-year-old Petra Pena says goodbye to her beloved storytelling grandmother, knowing after Halley's Comet hits the earth, all on Earth will die. Petra joins her parents and brother on a four-century journey to colonize Sagan, a far off planet. When she wakes she finds a cultish group has taken over and her parents, like many, have been "purged" and the rest reprogrammed. Can young this Latinx storyteller and her stories save the humanity of a few crewmembers and humankind? Tension and lyricism, science fiction and storytelling make excellent partners in this tale with a strong heroine.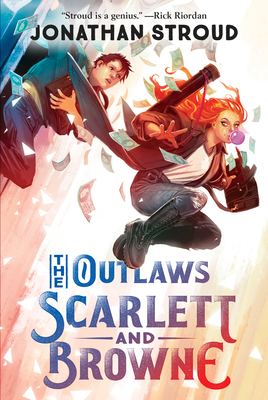 The Outlaws Scarlett and Browne, Jonathan Stroud (Knopf)
Two intriguing characters, a plot with lots of twists and turns, and Stroud's repartee writing—what could be better for a new series? In a futuristic Britain where creatures stir, Scarlett is a bank robbing outlaw. She believes she's rescued the innocent-seeming Albert Browne, but he's even more wanted by the law than she is. Hoping this is the start of a new series!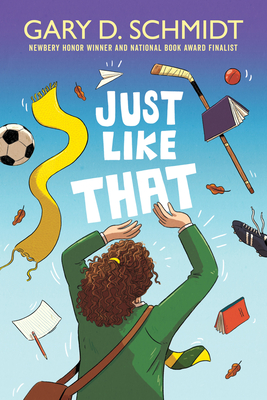 Just like that, Gary D. Schmidt (Houghton Mifflin)
Schmidt writes of two vulnerable teens in the late 1960's–Meryl Lee is grieving the death of her best friend after a sudden accident and Matt is fleeing a violent past. The uniting figure in this story is Dr. MacKnockater, a teacher at Meryl Lee's school who takes in Matt and shows compassion to Meryl Lee with wisdom, strength and kindness just right proportions. A love story that shows all forms of caring expressed with Schmidt's extraordinary lyricism.
New in Middle Grade Novel Series

Roshani Chokshi's Aru Sha and the City of Gold (Hyperion)

Lesa Cline-Ransome's Being Clem (Holiday House)

Sharon Draper's Out of My Heart (Atheneum)

Ann Clare LeZotte's Set Me Free (Scholastic)

Meg Medina's Merci Suarez can't dance (Candlewick)

Sara Pennypacker's Pax: Journey Home (Balzer & Bray)

David Robertson's The Great Bear (Penguin)

Kelly Yang's Room to Dream (Scholastic)
Young Adult Novels (Ages 12 and up)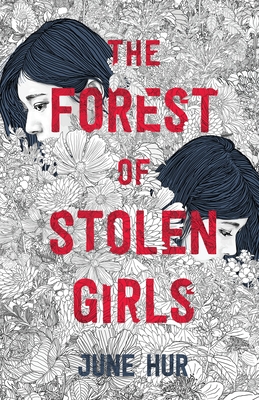 The Forest of Stolen Girls, June Hur (Feiwel and Friends)
Heroine Min Hwani has the courage and determination to find her father and thirteen girls who have gone missing in the last four years. The fifteenth-century Joseon (Korean) setting is powerful as are Min's mixed feelings about her estranged younger sister. Both increase the mystery's tension and complexity which ultimately combine to shine a light on the issue of political trafficking of young women.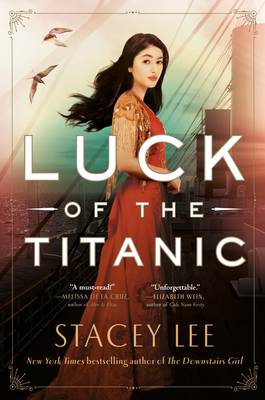 Luck of the Titanic, Stacey Lee (Putnam)
As she's done previously, Stacey Lee finds finds a fascinating bit of unexplored history and writes fiction that enlightens readers. This time her story begins in knowing there were eight Chinese men aboard the Titanic. Heroine 17 year-old British-Chinese heroine, Valora Luck, has the daring, pluck and confidence to stowaway among the wealthy in first class. Still plagued by grief from her mother's and father's deaths, Valora is determined to be united with her aerobatic twin brother, Jamie. Lee's research is clear in detailing and the setting highlights sexism, classism and racist mistreatment after the 1882 Chinese Exclusion Act.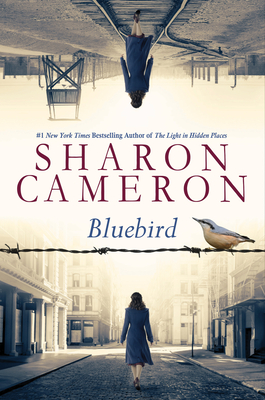 Bluebird, Sharon Cameron (Scholastic)
In Postwar Germany, Eva finds her Berlin world is either crumbling or false. Who is she, what is her past, and who is Bluebird? Back and forth through past and present readers follow the heroine as she discovers the truth and determines a present course of action in New York City. Author's research is as clear as her writing is gripping.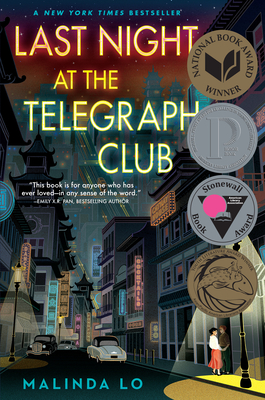 Last night at the Telegraph Club, Malinda Lo (Dutton)
For 17-year-old Lily Hu, her 1950's San Francisco Chinatown no longer gives her a sense of belonging. Unlike her peers, she doesn't care about boys, but dreams of a future job at the Jet Propulsion Lab where her aunt works. Kath, a classmate, has similar aspirations and, as it turns out, the girls have an attraction. Fear of racism, homophobia, McCarthyism vie with Lily's knowledge of what she needs and wants.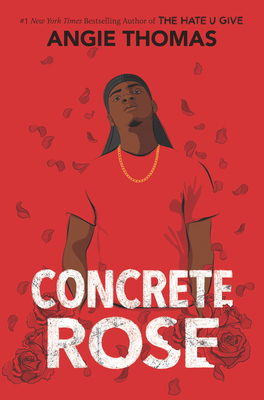 Concrete Rose, Angie Thomas (HarperCollins)
The author returns the Garden Heights neighborhood that birthed her other great characters. She travels back in time to the youth of Maverick Carter who at 17 years-old has not yet met his daughter, Star. Plagued by the murder of his cousin, the rule of vengeance that dominates his neighborhood, and questioning how he can make his way in life with a second child on the way without re-entering the world of drug sales. Intriguing characters, an unstoppable love story, and stunning dialogue.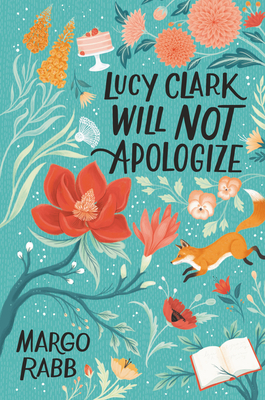 Lucy Clark will not apologize, Margo Rabb (HarperCollins)
16-year-old Lucy's beloved grandmother has died and her parents came more about fame than their daughter. Lucy is suspended from her Texas boarding school and sent to NYC to "build her character" by caring for elderly, seemingly demented Edith Fox. Instead, Lucy bonds with Edith and becomes embroiled in the mystery of who is attempting to murder her.  Lucy, who's never been taken seriously, is seriously involved in advocating for Edith and by the end, for herself.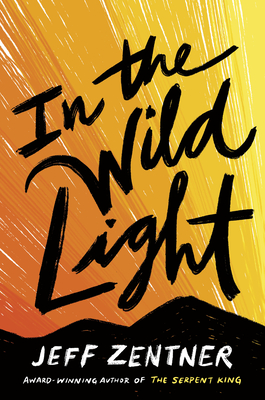 In the Wild Light, Jeff Zentner (Crown Books)
16-year-old Cash Pruitt met Delaney Doyle in a small, impoverished Tennessee town in a support group for teens whose parents struggle addiction. They share also an intellectual curiosity that leads to Delaney's discovery of a mold with antibacterial properties. Delaney's offered a full scholarship at a Connecticut boarding school but won't leave without Cash and arranges one for him as well. Cash is torn. He loves the beauty of his home and his dying grandfather as much as he adores his only friend Delany. Complex characters and new situations change both their lives and feelings in this powerful emotionally raw and image-rich novel of love and becoming.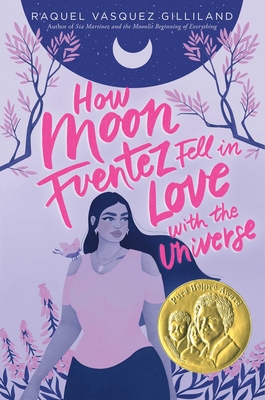 How Moon Fuentez Fell in Love with the Universe (Simon and Schuster)
Moon Fuentez has always lived in the shadow of her influencer twin sister, Star. When Star lands an opportunity to promote herself on a cross-country tour, Moon goes along to handle the merch. Moon tells this story, full of buoyant humor which is often self-deprecating. Lurking underneath is a darkness of negative beliefs about her appearance and past actions that she's been led to believe. The road-trip turns into a journey of self-discovery where in Moon falls in love with a snarky, but respectful man and more importantly, with herself. There is intensity in themes of grief, trauma, abuse, and homophobia. These are balanced by lyrical prose, evocative sensory details evocative, and bright bits of magical realism.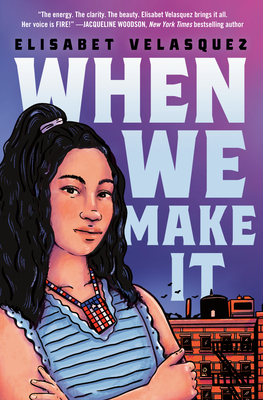 When We Make It, Elisabet Velasquez (Dial)
This debut novel-in-verse with has a vividness, honesty and poignancy born of the author's life experience. Sensitive 14-year-old Sarai is working hard to discover her identity despite the mental illness of her single-mother, educational misunderstanding, the male toxicity of her neighborhood, housing, food insecurities, and surviving a sexual assault. Repeated titles and lines serve as, haunting refrains. Spanish weaves lyrically in and out of the verses' cadences to balance the rawness and heart-wrenching realities that show Sarai's resilience and determination.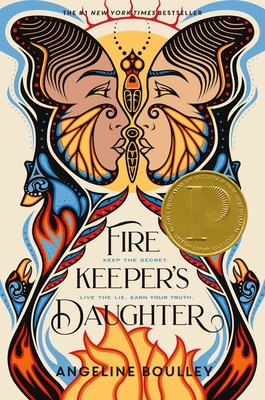 Firekeeper's daughter, Angeline Boulley (Henry Holt)
Bi-racial high-school graduate, Daunis, is still reeling from the death of her uncle and there's little support in her home which is torn between her father's Ojibwe tribe roots and her mother's French origins. When she witnesses a murder, Daunis faces choices about family loyalty and community health, culture divides and bias. All this adds layers to an already captivating, suspenseful thriller.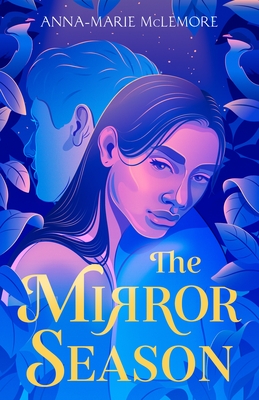 The Mirror Season Anna-Marie McLemore (Feiwel & Friends)
Not only has Ceila been sexually assaulted at a party, she takes responsibility for getting an unconscious boy, Lock, to the hospital. This is a story about outcomes—Ciela loses her power for knowing which pan dulce will please her customers, carries an undisclosed guilt about the evening, and everything gets in love with starting a healing relationship with caring Lock and with herself. While the sexual assault, is at the core of this book, Ciela also fights class, gender, and racial stereotyping. The author's beautiful prose, magical realism, and fairy tale references balance the harsh reality of the book. Their personal experience is included in the afterwords.
New in Young Adult Novel Series

Becky Albertalli & Adam Silvera's Here's to Us (Quill Tree Books)

Kristin Cashore's Winterkeep (Dial)

Sharon Flake's The Life I'm In (Scholastic)

John Flanagan's The Royal Ranger Escape from Falaise (Philomel)

Jordan Ifueko's Redemptor (Amulet)

Maureen Johnson's The Box in the Woods (Katherine Tegen Books, Harper Collins);

Garth Nix's Terciel and Elinor (Katherine Tegen Books, Harper Collins)

Benjamin Alire Saenz's Aristotle and Dante Dive into the Waters of the World (Simon and Schuster)
Longer Nonfiction (Ages 12 and up)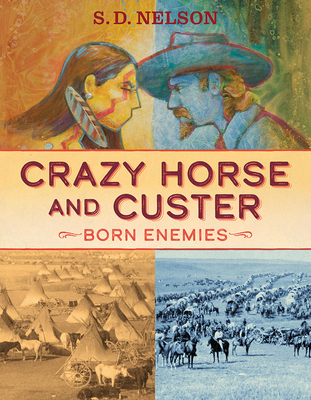 Crazy Horse and Custer: Born Enemies, S.D. Nelson (Abrams)
Nelson, a member of the Standing Rock Sioux Tribe, writes alternate chapters showing the early lives of these men—Custer's familial beliefs in inferiority of others and his impulsiveness and Crazy Horse's struggles with being mixed-race raised by the Lakota and determination to prove himself a true warrior. Lots of illustrations and Nelson's lively writing style make an engaging non-fiction.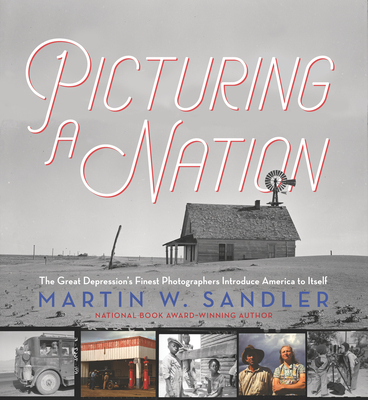 Picturing a Nation: The Great Depression's Finest Photographers introduce America to itself, Martin W. Sandler (Candlewick)
Sandler knows the power of pictures both in terms of his selection of works by Dorthea Lange, Ben Shahn, and others. He also knows how pictures speak to readers who will understand the poignancy of the portraits of America and the short, insightful commentary he includes. This is one longer nonfiction that puts the emphasis on the illustrations that readers appreciate.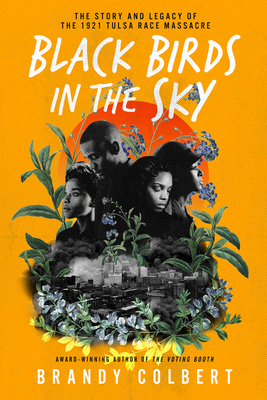 Black Birds in the Sky, Brandy Colbert (Harpercollins)
Brandy Colbert, award-winning African-American children's novelist, writes a moving personal foreword to her first non-fiction before setting an historical context for a shameful event often omitted from history books, 1921 Tulsa Race Massacre. Colbert's direct, stirring writing pictures for young adults how historical events link in a complicated web of violence. Colbert ends with a poignant afterwards that draws chilling conclusions between the past and the present.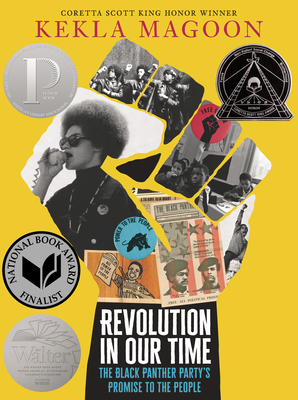 Revolution in Our Time: The Black Panther's Party's Promise to the People, Kekla Magoon (Candlewick)
The book opens with a description of how centuries of abuse for Black Americans led to deep unrest and the foundation of the Black Panther Party. The narrative gathers strength when the author describes scenes of Bobby Seale and Huey Newton's early organizational attempts in 1966 and it continues to build. The emotive tone, the tragic events and parallels to today will reach both young adult and adult readers. The Black Panther's "power to the people," for example, was less about perceived militance, than hearts dedicated to gaining equity in education, health care, gender, social justice, politics, and creating supportive communities. The research is extensive, the facts are often heartbreaking and the author's hope for today's youth to become the new vanguard is clear.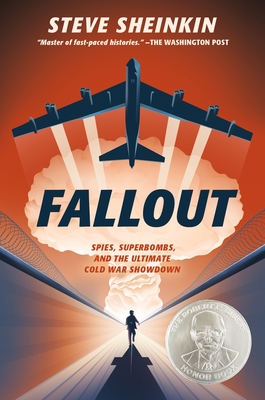 Fallout: Spies, Superbombs, and the Ultimate Cold War Showdown, Steve Sheinkin (Roaring Brook)
Readers who were enthralled by the author's Bomb will again be gripped, this time by his compelling dramatization of the Cold War era. The book begins to deliver on drama by rendering an impressive blow-by-blow account of a Russian espionage operation. Transitions back and forth in time provide context for historical situations, each skillful recounting embodies the tension felt during this era. Historical personages, major and minor, become substantial and vivid descriptions of events build with the intensity.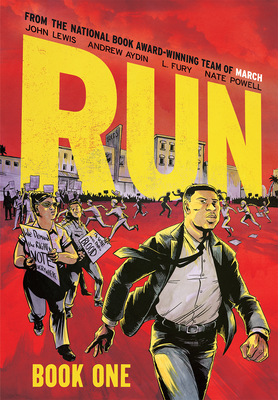 Run: Book One, John Lewis, Andrew Aydin, L. Fury, Nate Powell (Abrams)
begins when the March trilogy ended. It traces John Lewis' life after the passing of the Voting Rights Act of 1965, marking his sense of personal failure in losing SNCC leadership at 26 and his determination to run for office. It offers context on schisms within the civil rights movement, the limitations of the Voting Rights Act, domestic terrorism, and international crises and more.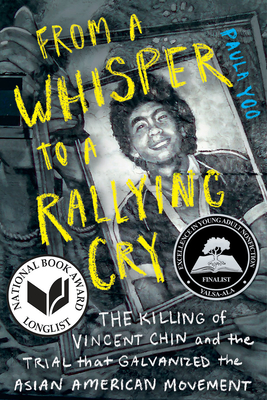 From a Whisper to a Rallying Cry: the killing of Vincent Chin and the trial that galvanized the Asian American Movement, Paula Yoo (Norton)
On June 19, 1982 a young Chinese-American Victor Chin was brutally murdered by Ronald Ebens, a white Chrysler plant supervisor, in Detroit, Michigan just days before his wedding. The narrative expresses both the deeply personal grief of Chin's mother and how anti-Asian sentiments were stirred to find justice against this hate crime. Deep research and sensitive telling combine in this powerful narrative nonfiction.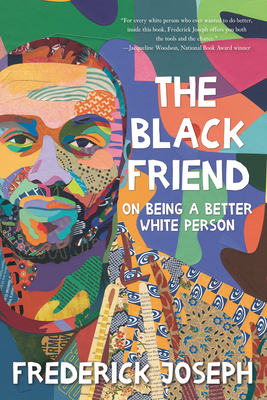 The Black Friend: On Being a Better White Person, Frederick Joseph (Candlewick)
The author's inviting conversational tone is so direct and warm that it builds relationship with listeners as he weaves together his own stories and seamless shifts to interviews with activists like author Angie Thomas. Sincere and frank commentary is well-balanced as wit, encouraging readers' desire to reflect on issues like systemic racism, cultural appropriation and becoming an "active accomplice." Highly recommended for family sharing.