A quarter of a century? And as I prepare for my last Wilde Awards Live, I'm amazed at the number of remarkable picture books that have entered the world in 2021! In a year when so many families seek connection, there are a host of titles to bring them just that and perhaps a bit of joy as well.
Picture Books for Babies, Toddlers, and Preschoolers (0-5)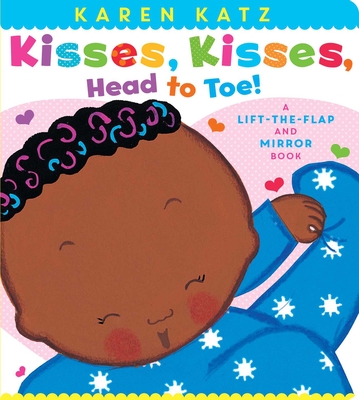 Kisses, Kisses, Head to Toe! Karen Katz (Little Simon)
Welcome babies to the diverse world for which illustrator-writer Katz is famous. This small volume with sturdy flaps encourages learning body parts with interactions that invite a playful peek-a-boo and lots of kissing.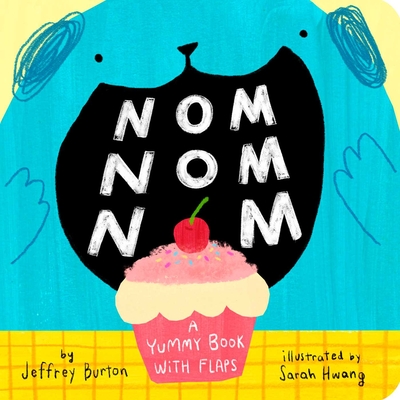 Nom Nom Nom, Jeffrey Burton (Little Simon)
I love books with longevity. Small babies will enjoy the rhythms, turning flaps and the "nom, nom" chorus. There's introduction of all kinds of foods and later on an older toddler can sort out which foods animals and people prefer.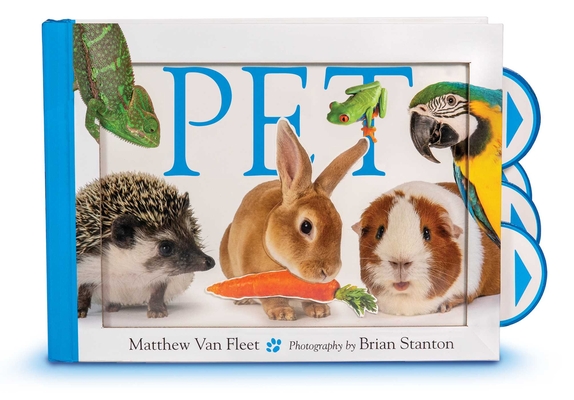 Pet, Matthew Van Fleet (Simon and Schuster)
Babies love animals and this hearty board book gives them adorable pictures, playful words, multi-sensory experiences as the activities yeild noises textures and other surprises.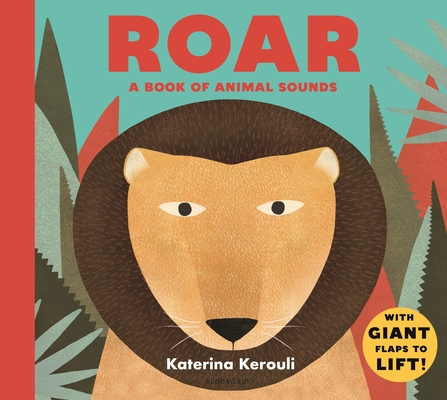 Roar, Katerina Kerouli (Bloomsbury)
Six animals welcome toddlers into the world of rhyme and sounds beginning with "Tiger, tiger,/is that you,/hiding in/the tall bamboo?" Repeatable rhymes, simple inviting illustrations with clear background and oversized flaps perfect for peek-a-boo welcome baby and parent to the drama of animal soundmaking.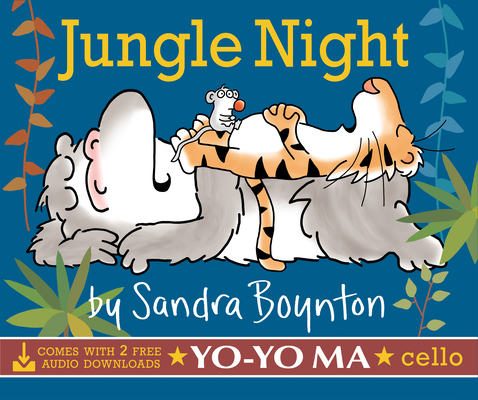 Jungle Night, Sandra Boynton (Workman)
No one knows how to prepare babies for bedtime like Boynton! This book features snoring animals entering sleep and a sudden surprise as well. It provides links to a downloadable read-aloud by Boynton's filmaker her son, Keith, and a soundtrack by Yo-Yo Ma.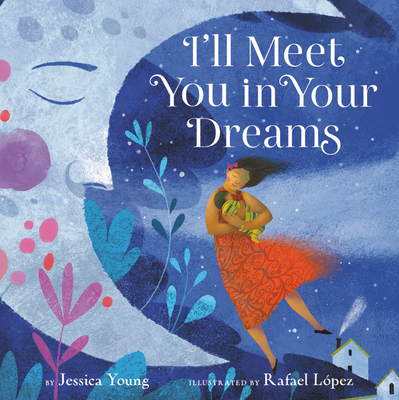 I'll Meet You in Your Dreams, Jessica Young (Little Brown)
A sweet lullaby of a book finds two children comforted by their parents in implausibly wonderful situations. "Each evening when the sun has set/as nightime casts a starry net,/I'll hitch a ride on moonbeams/ and meet you in your dreams." From underground shelter to racing along a rainbow to castles in the sky the book has stories in illustrations that mirror a child growing, changing relationships, and a forever promise. Rafael Lopez's illustrations add to the dreaminess.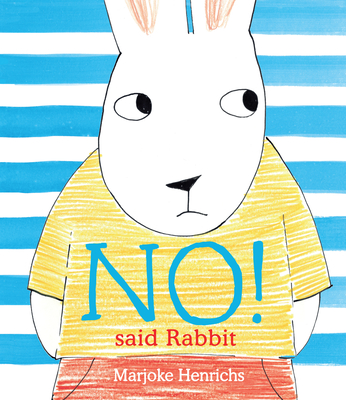 No! said Rabbit, Marjoke Henrichs (Peachtree)
A perfect representation of that time in life when toddlers fall in love with negativity. The young hero is a clear "No!" about getting dressed, eating breakfast, going outside, taking a bath. His mother is equally clear about enticing him. Young reader will see how he savors every experience.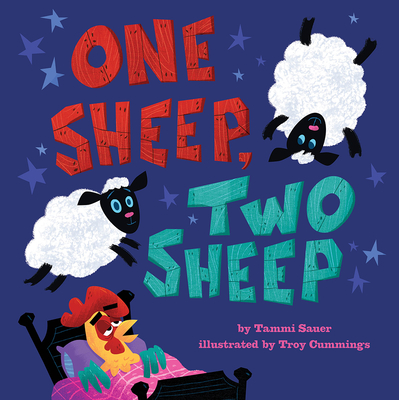 One Sheep, Two Sheep, Tammi Sauer (Abrams)
When a tired rooster tries traditional sheep counting, other farm animals sneak into the act. The book provides counting, animal sounds, choruses and humor that will let this book be a favorite in future reads.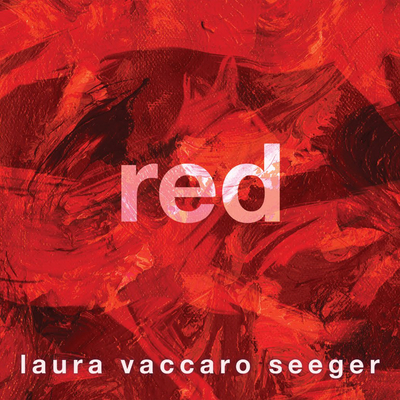 Red, Laura Vaccaro Seeger (Neal Porter Books)
In her third color-based book, the author-illustrator offers views and words that frame a poignant red-themed story of a small lost fox aided by a girl who reaches out "trust red" mittens to rescue it. Lots of room for storytelling and conversations about the feelings in these powerful acrylic red-hued paintings.
Picture Books for Early Schoolers (Ages 4-8)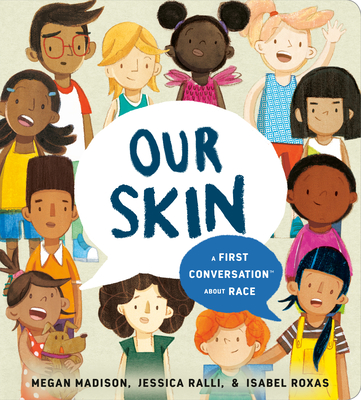 Our Skin by Megan Madison, Jessica Ralli & Isabel Roxas (Rise Books from Penguin)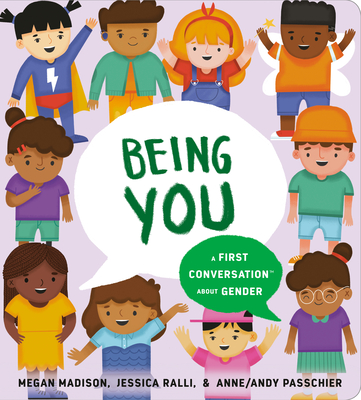 Being You by Megan Madison, Jessica Ralli & Anne/Andy Passchier (Rise Books from Penguin)Both books are simply written, strongly expressed books to help parents and children with first conversations about race and gender.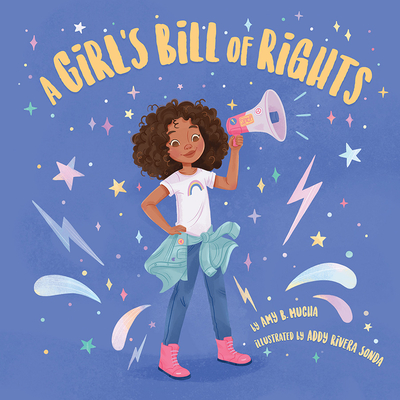 A Girl's Bill of Rights, Amy Mucha (Beaming Books)
Insightful, positive and powerful, this book choruses "I have the right" and adds important states of being. For example, to "be bold, and mighty, and LOUD!" or "to like what I like and love what I love." The author uses simple words and the cheerful illustrations by Addy Rivera Sonda dramatically represent empowerment in terms of autonomy about feelings, thoughts, body, race, gender.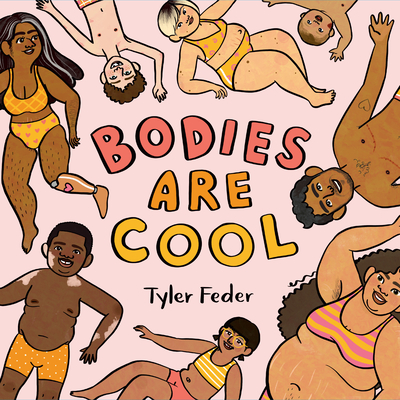 Bodies are Cool by Tyler Feder (Dial Books)
The book begins: "Big bodies, small bodies, dancing, playing happy bodies! Look at all these different bodies! Bodies are cool!" All those exclamation marks represent the verve of descriptions and bodies that frolic across these pages. Shapes, abilities, skin tones, hair types, eye color, gender orientation and more are all are accented. This romp of a read-aloud has a "Bodies are cool" chorus that feels exciting, not didactic.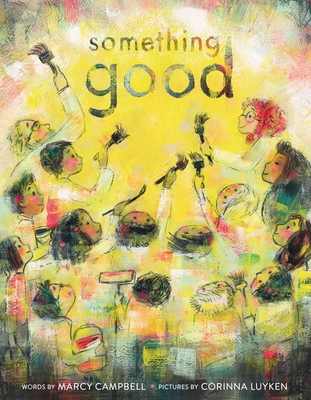 Something Good, Marcy Campbell (Little Brown)
When a "bad-something" is written on a bathroom wall, it spreads mean feelings throughout the school until the children work together with art and words to change the "horrible" environment to remembering that their acts and the world holds "more good than bad, more love than hate." Illustrations by Corinna Luyken add to the book's tone and meaning.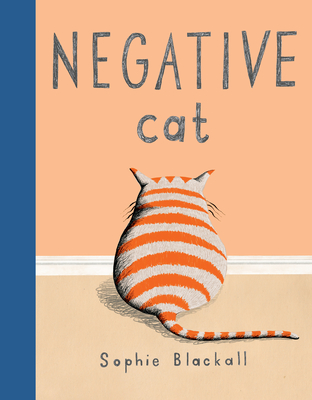 Negative Cat, Sophie Blackall (Nancy Paulsen Books)
After 427 days of asking, a persistent young boy finally gets a cat. But there are conditions beyond the typical feeding and litter clean out. He must keep his room tidy, write to his grandmother and most challenging for him, read twenty minutes every day. When Max the cat arrives, he's a disappointment—he doesn't play, cuddle and causes all kinds of cat trouble. But reading aloud brings Max into the boy's lap, and an experience so rewarding he organizes classmates to read to cats in the shelter.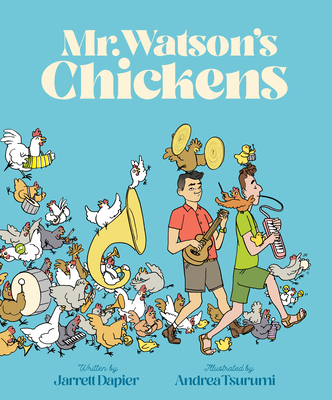 Mr. Watson's Chickens, Jarret Dapier (Chronicle)
Mr. Watson and Mr. Nelson's peaceful home is disrupted when their chicken collection grows to 456. Read aloud fun chorusing fun comes with "Chickens in the sink, chickens on the bed, chickens in the bread box, chickens on their heads." And Aunt Agnes leads the others in singing, "Shooby-doo!!! Wonky-pow!!! Bawka-bawka in da chow-chow!!!" Andrea Tsurumi illustrations makes the situation even more fun by picturing the chicken chaos and fracas.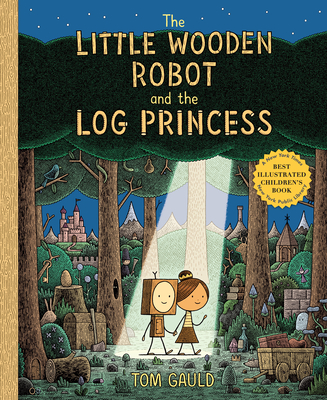 The little wooden robot and the log princess, Tom Gauld (Holiday House)
Traditional fairy tale tropes are turned on their heads when a king and queen long for children and consult an inventor who creates a wooden robot and a witch who turns a log into a princess who transforms back when she sleeps. When the princess is mistaken for a log, the brave robot searches his sister who saves him when his energy flags. An original fairy tale uniquely told in illustration and word.
Older Picture Books (Ages 6-10 )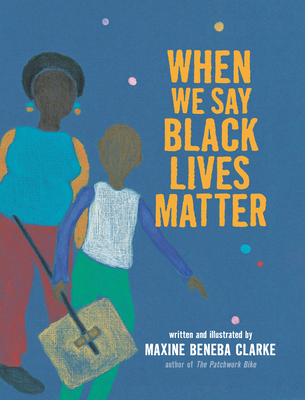 When We Say Black Lives Matter, Maxine Beneba Clarke (Candlewick Press)
The award-winning Australian author-illustrator pictures Black parents and their growing son with strong silhouetted images reminiscent of stained- glass. Lyrically she dramatizes the chorus of Black Lives Matter, highlighting its many layers of meaning and emotions—justice, joy, pride, sorrow and peace. This highly emotive book will speak to all children who have heard the phrase and wonder what it really means and deserve to know.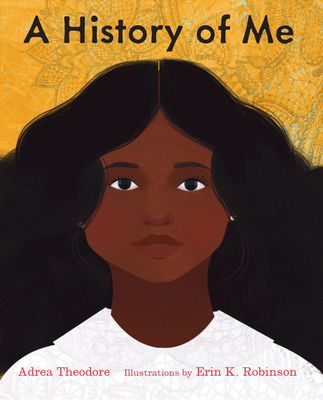 A History of Me, Adrea Theodore (Neal Porter Books) coming in early January 2022
This is a history of many children who were, as the refrain notes "the only brown person in class" and the peer bias that makes the heroine want to "slip off the swing and seep into the ground not making a sound." With simplicity, lyricism and strong imagery, this layered, nuanced telling conveys poignant personal emotions, the heritage of family feelings, and hope for next. Illustrations by Erin Robinson accent both emotions and power of the viewpoint character and the haunting quality of structural racism.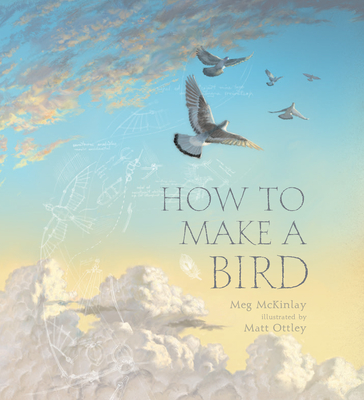 How To Make a Bird, Meg McKinlay (Candlewick)
The unseen narrator guides a young girl through the journey of construction until she has a "silent, still, shape of a bird." It soars only when the heroine tenderly allows the bird to have the "dreams only a bird can dream." Lyricism and whimsy give lift to the metaphorical story anchored by its nonfiction elements and powerful illustrations by Matt Ottley.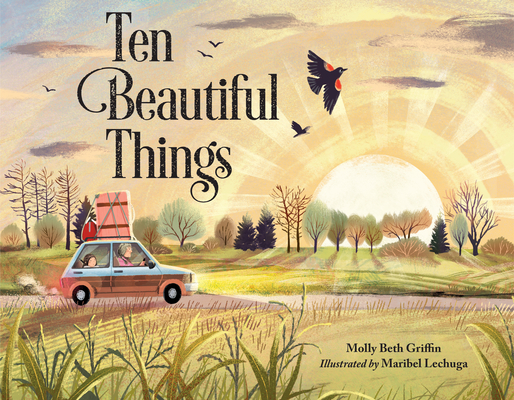 Ten Beautiful Things, Molly Beth Griffin (Charlesbridge)
Lily, who's en route to moving in with her Gram, feels hollow-chested. Grief, fear and shock are never openly expressed, but nuanced through the journey as is her Gram's gently urging her into resilience by finding "ten beautiful things along the way." At first she finds nothing of beauty in the flat Iowa landscape, but soon a sun "breaking over the long horizon" and spinning windmills and other sights fill her empty spaces. Perfect pacing makes for believable growth and the developing bond of grandparent and child.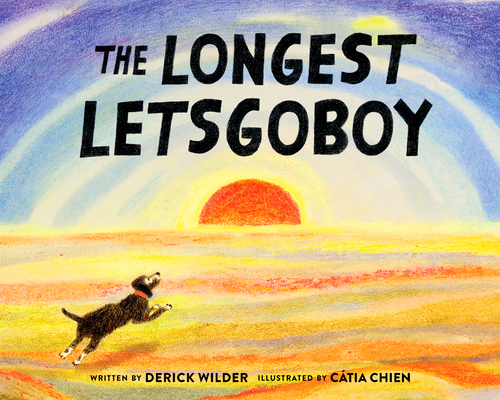 The Longest Letsgoboy, Derick Wilder (Chronicle)
The convincing point of view takes us swiftly and sensorial into a canine perspective as "Mewmew wakes me, rumbledrumming my tummy. I strrrrretch my old bones." It's time to get going as "fireball floats across brightblue." Enter Little, "my foreverfriend" who calls "Letsgoboy!" and the two are off on one last lovely goodbye walk.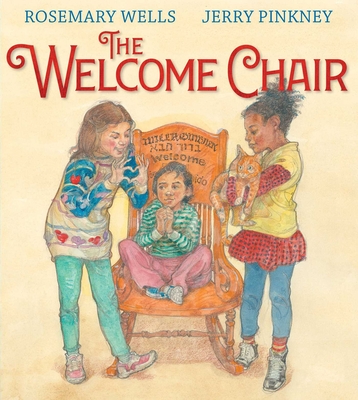 The Welcome Chair, Rosemary Wells (Simon & Schuster)
The author joins forces with illustrator Jerry Pinkney in a story about refugees launched by her family legends. Bavarian-born Sam Seigbert escapes becoming a rabbi by working his way to America where he creates a chair for his German employer and carves into it "Wilkommen" when the first baby arrives. When his own first child arrives, he adds the Hebrew, "Baruch Haba." The story adds fictional links, each representing true stories of those who came to America to escape "dictators, natural disasters, wars, famine and religious discrimination" and addresses Wells' concern of American leaders that "would close to the tired and poor who were once welcomed here." Pinkney's warm emotive illustrations add richness.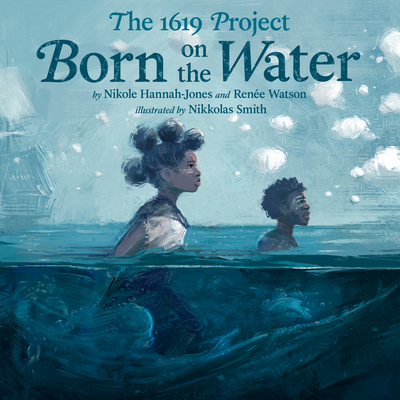 The 1619 Project Born on the Water, Nikole Hannah-Jones and Renee Watson (Kokila)
A young girl communicates shame that she can't complete a school lineage project because she can only trace her family back three generations. Her grandmother calls the family together and, through her words and a series of poems we enter the joyful, caring idyllic life of ancestors who lived in the West-Central African kingdom of Ndongo. The tone of these poems changes abruptly when the peoples are captured, chained, and face the cruelty of enslavement in Virginia. Pulitzer prize-winner Hannah Jones, known for her 1619 Project, combines talents with award-winning writer Renee Watson in poems that will leave no heart untouched.
Picture Book Non-Fiction (ages 3-10)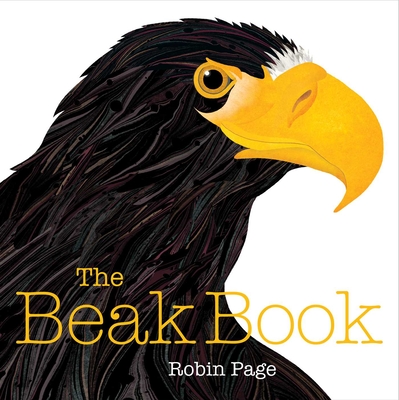 The Beak Book, Robin Page (Beach Lane) So many birds, so many purposes for beaks, beautiful collages spread across pages to illuminate young readers with clear words and pictures.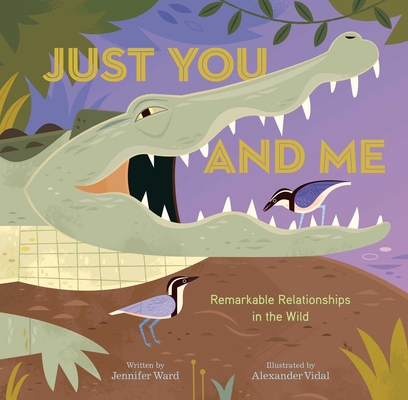 Just You and Me: Remarkable Relationships in the Wild, Jennifer Ward (Beach Lane)
Ward blends engaging illustrations, romping rhymes, and a short nonfiction explanation to describe symbiotic relationships. For example, a crocodile's jaws fill a page. Inside perches the Egyptian plover bird that cleans its teeth. There's diversity in habitats, animals, and the types of symbiosis.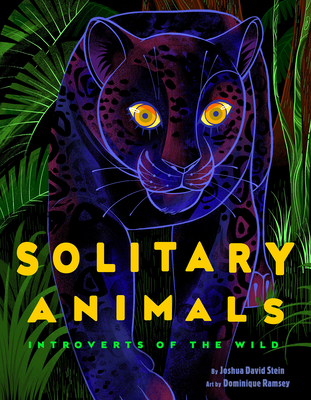 Solitary Animals: Introverts of the Wild, Joshua David Stein (Penguin)
Unusual, lyrical text and astounding illustrations by Dominique Ramsey compare collective animals to those who function alone in the wild.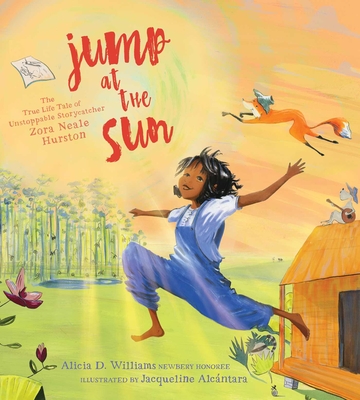 Jump at the sun: The True Life Tale of Unstoppable Storycatcher Zora Neale Hurston, Alicia D. Williams (Atheneum)
Marked by an evocative voice, steeped in the folktale feeling that surrounded Zora, the biography tells of her mother who encouraged her to "jump at de sun. You might not land on de sun, but at least you'd get off de ground." The rest of the book shows Zora jumping at learning, writing and sharing tales with everyone under the sun.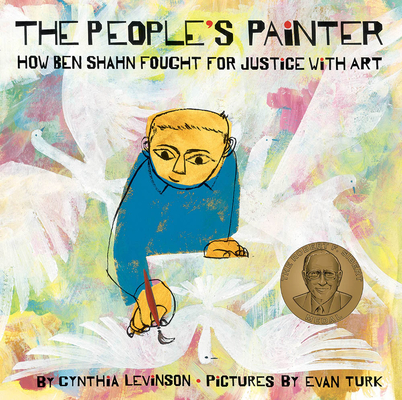 The People's Painter: How Ben Shahn Fought for Justice with Art, Cynthia Levinson (Abrams)
Art and justice mattered to Shahn from a very young age. He drew pictures of everything he saw in his village in Lithuania including the violence of Czar Nicholas II's men who attacked his home. Evan Turk represents the strong emotions of newly immigrated Shahn and how he integrated his early passions into his paintings, photography, and work for justice.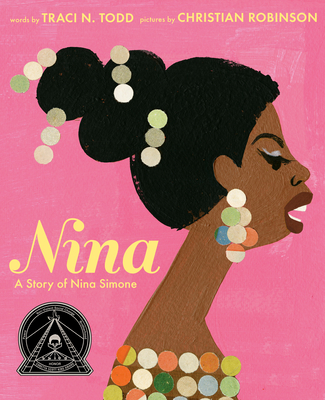 Nina: A Story of Nina Simone, Traci Todd (Putnam)
Richness of words and images by Christian Robinson combine to tell the story of Eunice Kathleen Waymon who was born loving music and grew into her passion for equality and justice.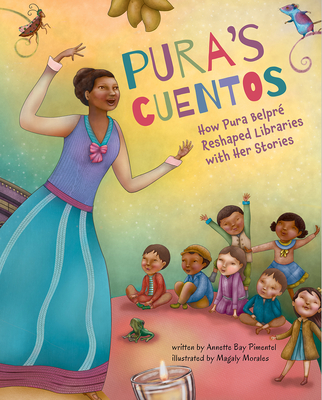 Pura's Cuentos: How Pura Belpre Reshaped Libraries with her stories, Annette Bay Pimentel (Abrams)
Rich imagery makes it clear why young Pura falls in love with her abuela's storytelling. Grown, she experiences New York City and all its textures and falls in love with libraries as well. Excepting their inclusion of oral storytelling. Pura changes that and introduces bilingual stories, diversity and a determination for equity.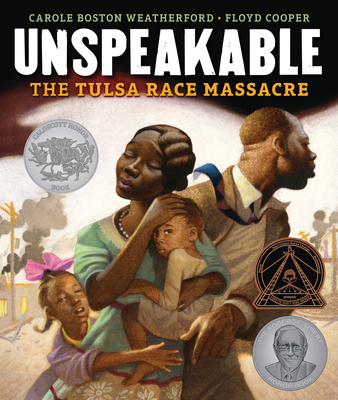 Unspeakable: The Tulsa Race Massacre, Carole Boston Weatherford (Carolrhoda)
Floyd Cooper's sensitive illustrations match Weatherford's poignant free verse that ironically harkens to a fairy tale refrain "Once upon a time in Tulsa, there was a community called Greenwood." The richness of the 1921 "Black Wall Street" community contrasts with two terrible days uncontrolled, unpoliced mob looting, burning, death and destruction driven by racism.
Holiday Picture Books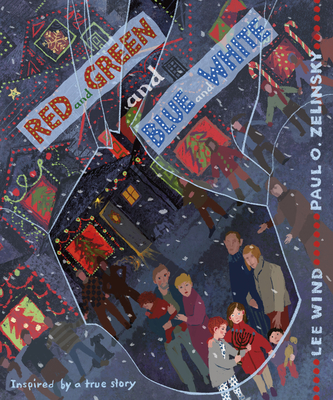 Red and Green and Blue and White: Inspired by a true story, Lee Wind (Levine Querido)
"On a block dressed up in Red and Green, one house shone Blue and White." This is the home of Isaac and his family who decorate their window for Chanukah until a shadow creeps to Isaac's home, shatters a window and the light of his menorah dims. When it's lit again, Teresa adds a menorah she's drawn to her window.  Others do the same until 10,000 windows are lit with blue, white, red, and green. Based on an incident in 1993 Billings, Montana, illustrations by Paul O. Zelinsky record the brightness of the true spirit of the holidays and the unity of community.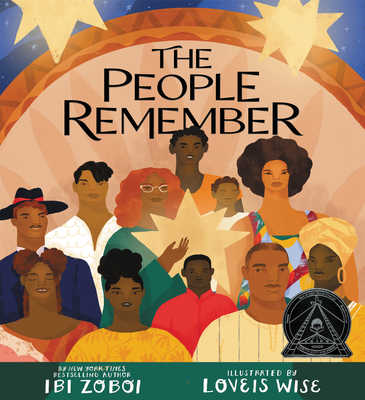 The People Remember, Ibi Zoboi (Balzar and Bray)
In a series of free verse poems, the author poetically and poignantly aligns African American history to the seven principles of Kwanzaa, beginning the story in West Africa and continuing to the calls for justice today.
Favorite Picture Book Characters Return


Tedd Arnold's Fly Guy & Fly Girl: Friendly Frenzy (Scholastic)


Mac Barnett's Jack gets zapped! (Penguin)


Andrea Beatty's Aaron Slater, Illustrator (Abrams)


Candace Fleming's Bulldozer's Christmas Dig (Atheneum)


Jon Klassen's The Rock from the Sky (Candlewick)


Joseph Kuefler's The Digger and the Duckling (HarperCollins)


David LaRochelle's See the Dog: Three Stories about a Cat (Candlewick)


JE Morris' Flubby Will Not Take a Bath/



JE Morris' Flubby will not go to sleep (Penguin)

Raul the Third, Let's Cross the bridge (Hougton Mifflin)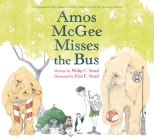 Philip Stead's Amos McGee Misses the Bus (Roaringbrook)