(Again…please pass along this bibliography and urge people to buy the books on this list from Indiebound)
Emmy arrived to visit on my mum's birthday, March 18. All week I thought of the incredible nature of time, especially on the day we celebrated Emmy and Ryan and "Skittle." What a wealth of literary treasures I mailed off to Emmy this week!
Below follow books that you all generously gave to build the Curry's library! Thank you so much for loving books, the joy of family reading, and the Wilde-Currys!
Ahlberg, Janet and Allen, Each Peach Pear Plum
A rhyming I-Spy introduces fairy-tale characters. (Kim Christopher)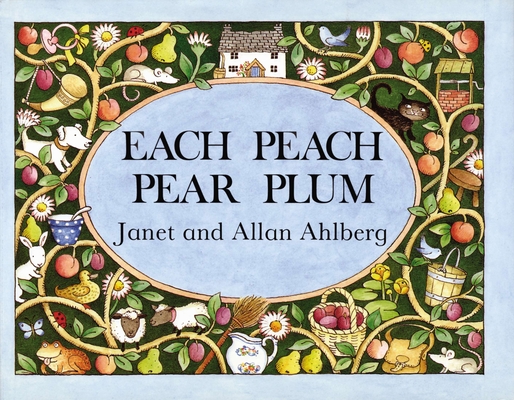 Almond, Linda, Peter Rabbit and the Tinybits
A small-sized book with a lively Peter Rabbit tale.  (Peg)
(no image for this sweet old-fashioned book)
Barton, Byron, Machines at Work
One of Emmy's first favorite books. Destruction and construction have a chant that makes reading fun.  (Jane Bultman)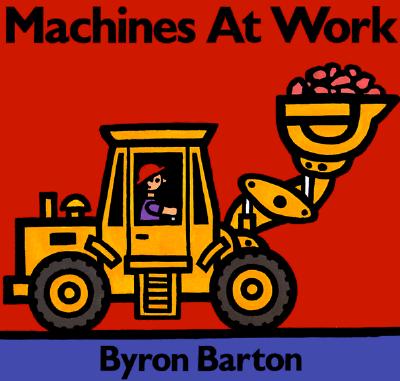 Blackstone, Stella, Bear at Home
Bear welcomes you into his home, filled with rooms where he finds happiness. A comic cat appears on almost every page. (Ade)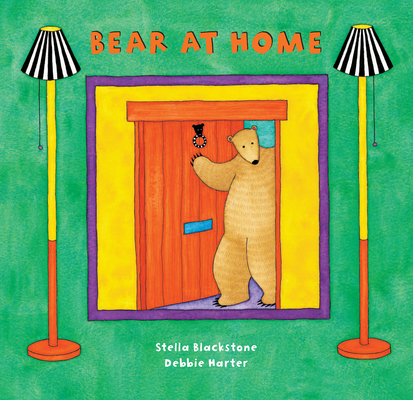 Boynton, Sandra, Doggies
A noisy counting book where dogs sound off.  (Sue)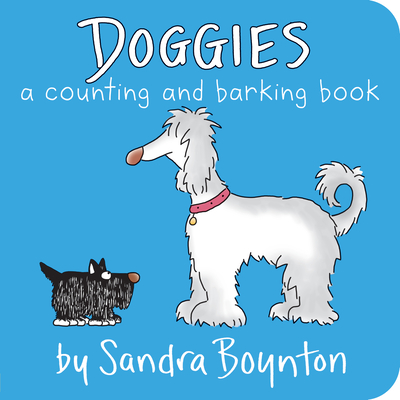 Boynton, Sandra, The Going to Bed Book
A great rocking lullaby of a seaside journey of animals who finally bed down. (Jill Paul)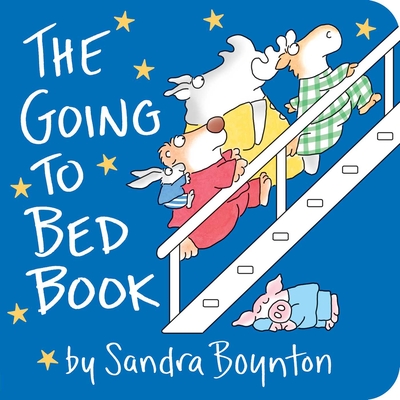 Boynton, Sandra, Moo, Baa, La La La!
Comic animals and a silly story with perfect rhymes make animal noise-making much fun. (Tammy & Holly)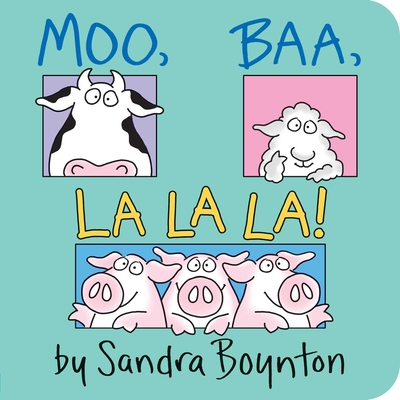 Brown, Margaret Wise, Goodnight Moon
The classic bedtime story comes in a puffy-covered board book that should be extra durable. (Donna)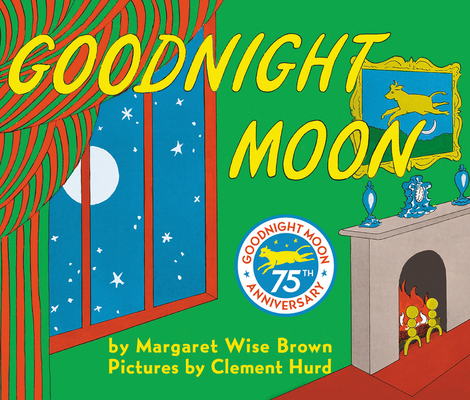 Carle, Eric, The World of Eric Carle
12 small board books describe shapes, birds, numbers, letters, colors and animals, all with the clear strong style of the famous illustration. (Lis)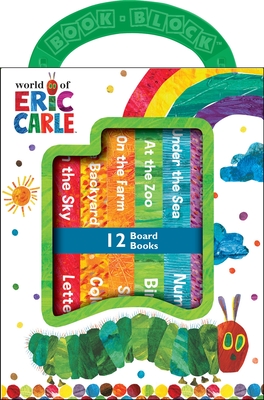 (Sadly this IndieBound Link doesn't work)
Christelow, Eileen, Five Little Monkeys Jumping on the Bed
Humorous illustrations punctuate the silly familiar rhyme. (Aunt Sue)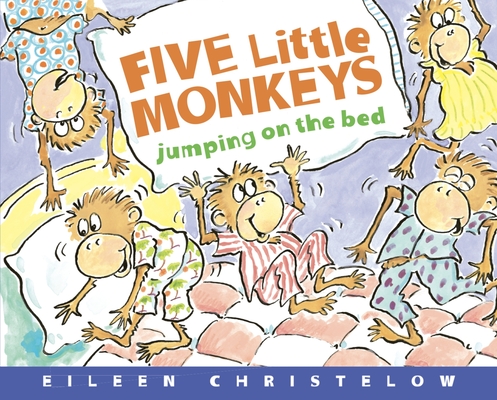 Carmichael, Clay, Bear at the Beach and other adventures
Three adventures feature adorable Bear and his human, Clara.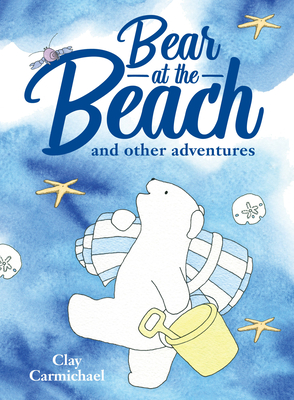 Collins, Ross, There's a Bear on My Chair
This ridiculous reality of a complaining mouse who tries to unseat an oversized bear has great rhyme and lots of humor. (Maggie)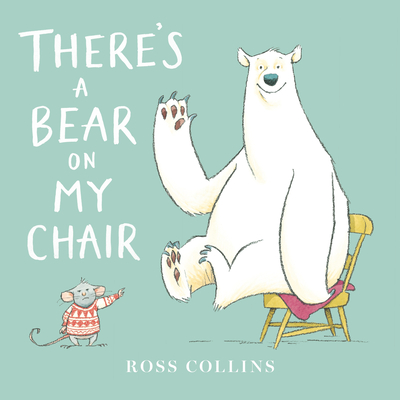 Dewdney, Anna, Llama Llama's Little Library
This collection gives day-full of llama fun beginning with Wakey-Wake has the motion of Hoppity-hop and Zippity-zoom and ends with Nighty-Night.
(Audrey & Ardith—came with a little llama to hold)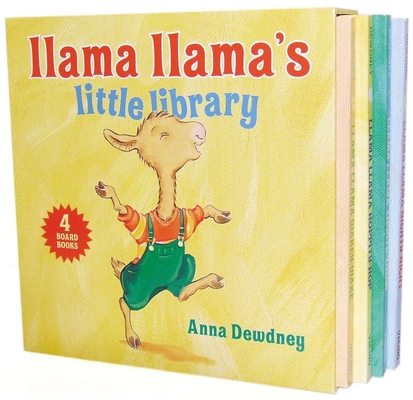 Elo, Contrary Dogs
This concept books focus on sizes using intriguing designs and pop-ups. (Barbara Moore; Karen Lauterbach)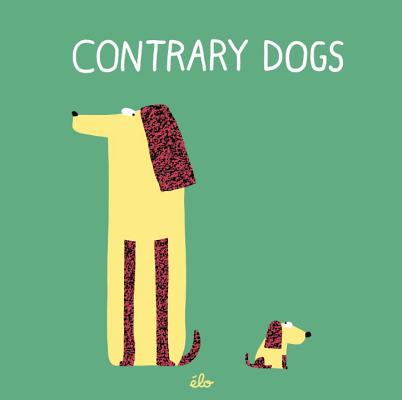 Ford, Jessie, My Birdie
Part counting book, part puzzle tells the story of a bird and chicks. (Kathy Wilde)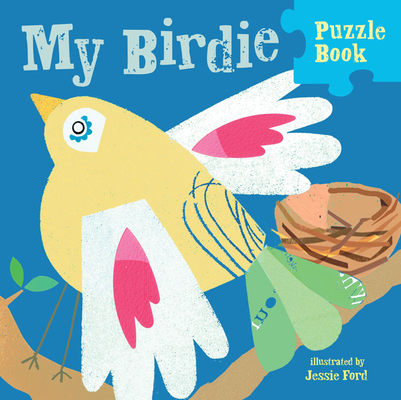 Fox, Mem, Time For Bed
Beautifully-illustrated soft lullaby of animals bedding down. (Ade)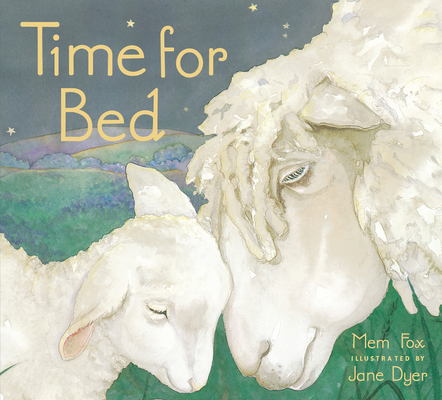 Franceschelli, Christopher, AlphaBlock
Graphic representations of letters give a small peek at what each letters represents. Turning the letter gives a full reveal. The letter shapes help easy page-turns in this sturdy board book. (Carol)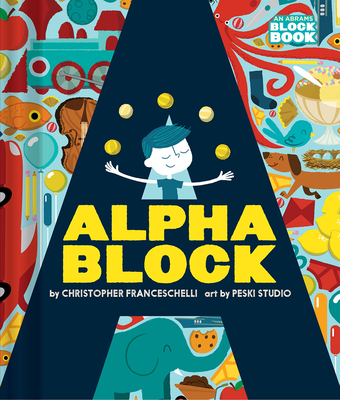 Ghahremani, Susie, Stack the Cats
Romping cats and rollicking wordplay turn a counting book into viewing sets of stylized kitties. (Maggie)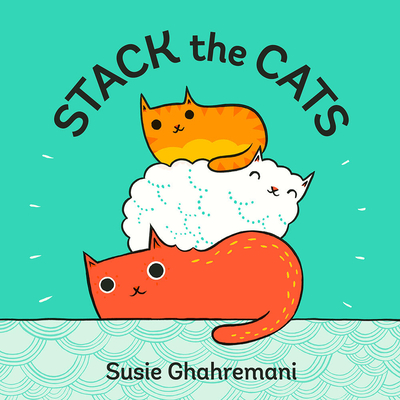 Gillingham, Sara, In My Nest
A bird that is a finger puppet pops out of a three dimensional nest to welcome readers in. (Jill)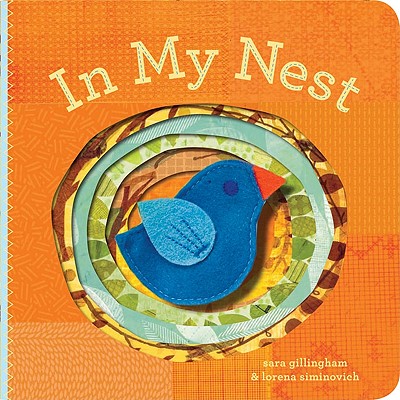 Hazen, Barbara Shook, Bears Always Share: A Book About Manners
This was Ryan's favorite book as a child. Short poems feature animal who exemplify good behavior. (Kathy Curry)
Howatt, Sandra, Sleepyheads
This rhyming night time books shows cuddly creatures ending with a child sleeping in his mama's arms. (Audrey and Ardith)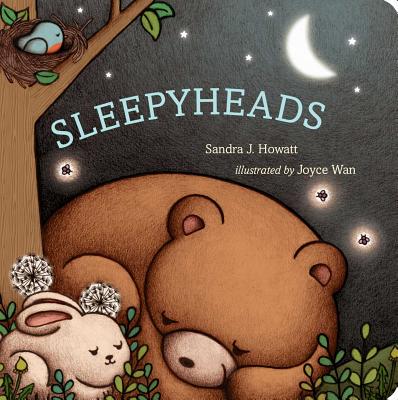 Jeffers, Oliver, The Day the Crayons Quit
The author gives individual and authentic feeling voices to crayons who write letters to their young owner. (Ruth)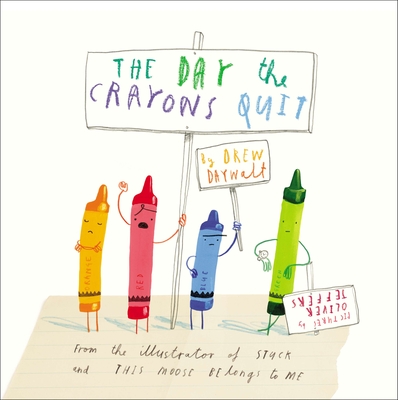 Kennedy, Jim, The Teddy Bears' Picnic
The fantastical song welcomes children to the teddy bears' picnic. (Lynn)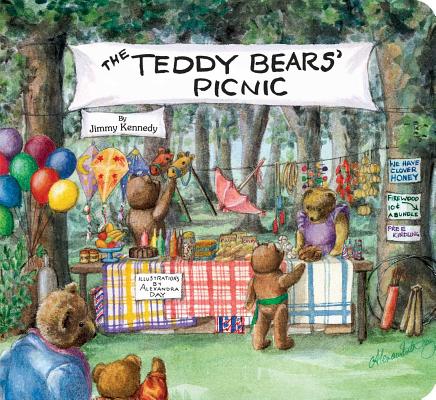 Laden, Nina, Peek-A-Who?
Just a peek at animals are revealed by turning pages to find the full animals and their noises. (Tammy and Holly)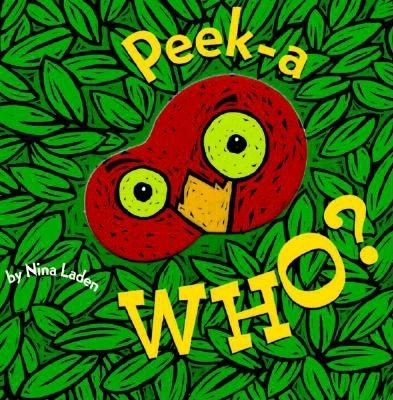 Lamaze, Peek-a-Boo Forest
Crinkly pages add texture to this cloth flap book this animal guessing book. (Tammy & Holly)
Lobo, Julia, Will You Be My Sunshine?
Rhyme and rhythm accompany the friendship of two mice through seasons, dark and light. (Aunt Sue)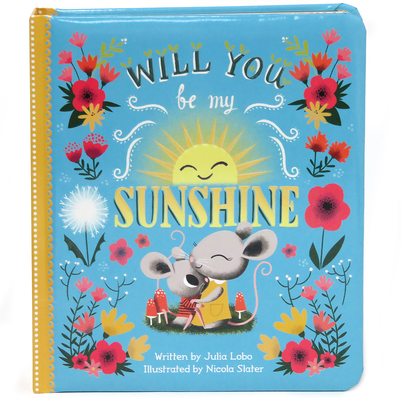 Long, Sylvia, Hush Little Baby
A little bunny beds down to the words of the familiar lullaby. (Lynnie)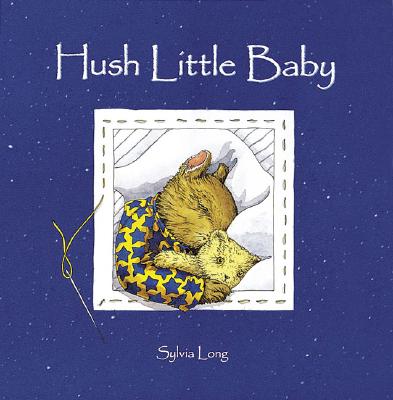 Martin, Bill, Chicka Chicka Boom Boom
The most rhythmic playful alphabet book with rhyming that make it a perfect read-aloud. (Ade)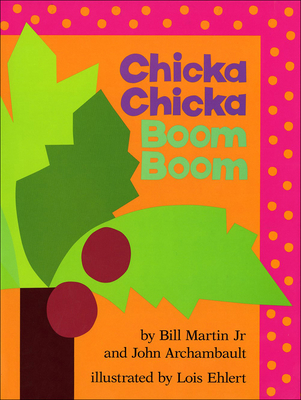 McCloskey, Robert, Blueberries for Sal
The wonderful classic story shows a lovely parallel between a small girl and a cub who are both gaining independence. (Carolyn White)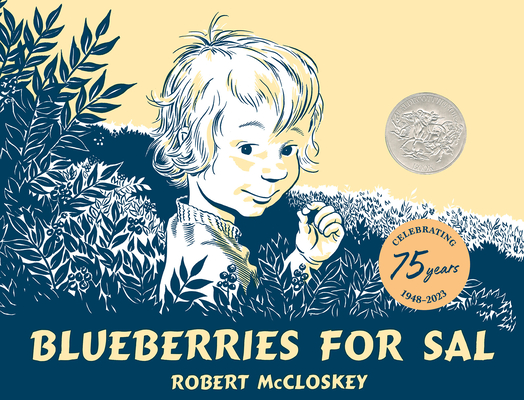 Messner, Kate, Tree of Wonder: The Many Marvelous Lives of a Rain Tree
This non-fiction gives voice to a rainforest's tree, birds, monkeys, bats, butterflies and more. Numbers are woven into the telling. (Kathy Wilde)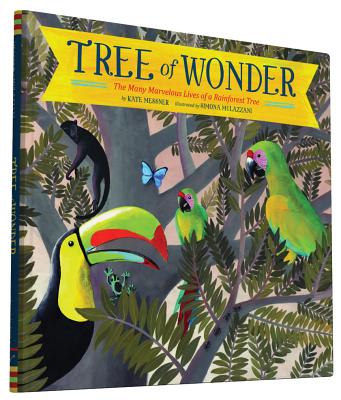 Mroziewicz, Elsa, Peek-a-who?
This folding board book focuses on animals and their sounds. (Barbara Moore)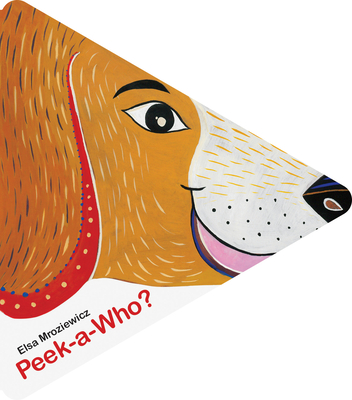 Rathman, Peggy, Goodnight, Gorilla
In a near-wordless book a keeper says goodnight to all the zoo animals while a mischievous gorilla sets them free to follow the keeper home. (Jill)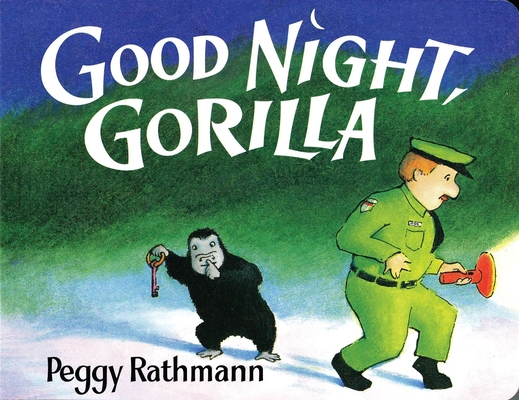 Redmond, Lea, Letters To My Baby
A series of letters for parents to write to their children—from wishes for the child to "all the things I hope you try one day." (Jane Bultman)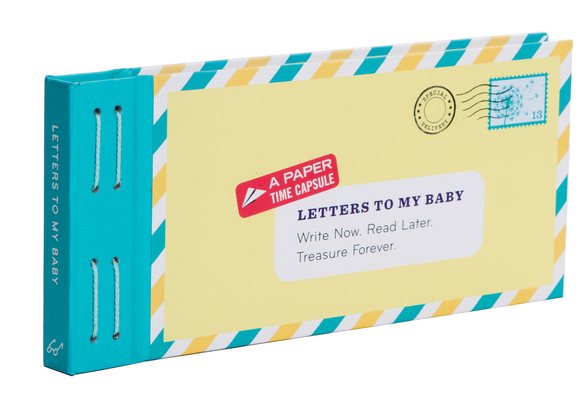 Rey, H.A. Curious George
There's a reason some classics endure! This is the first introducing the mischievous little monkey and the man with the yellow hat. (Kris)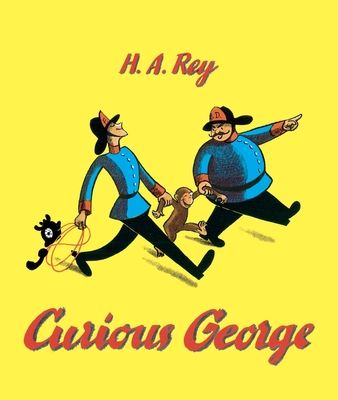 Scanlon, Liz Garton, All the World
A close-knit family travels "the world" finding adventures at the beach, garden, town in rain and shine. (Ade)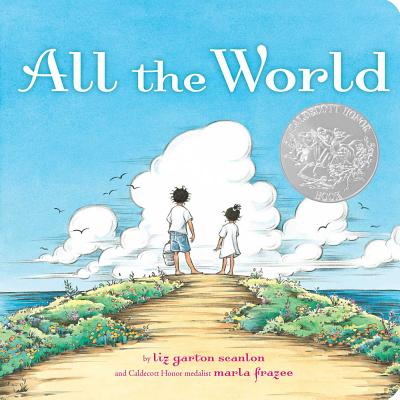 Scarry, Richard, Cars and Trucks and Things That Go
Every vehicle you can imagine and Gold Bug, too! (Deb Bolas)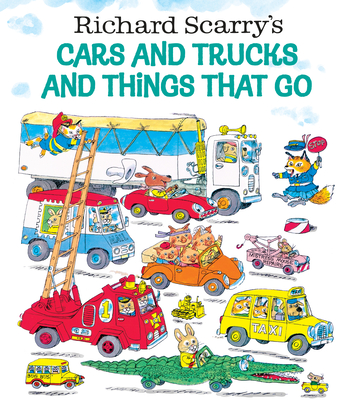 Scarry, Richard, Busy, Busy Town
Animals and stores and Gold Bug, too!  (Kathy Emmerman)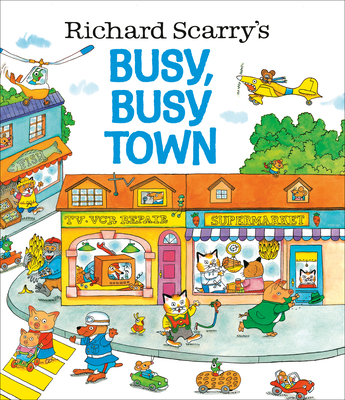 Sierra, Judy, ZooZical
Boredom in the zoo gives way to the production of a wild musical! Rhymes and rhythms embrace the rollicking story. (Ade)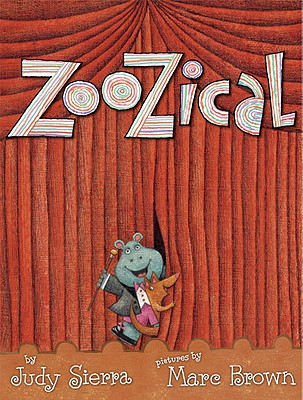 Sommerset, Mark and Rowan, Baa Baa Smart Sheep and I Love Lemonade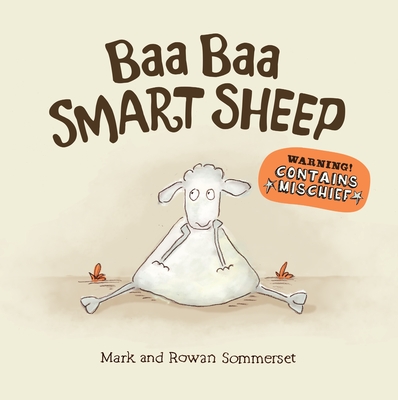 Naughty full-of-mischief Baa Baa triumphs over a silly turkey in both the first and second book. A hysterically funny read-aloud. (Tammy & Holly)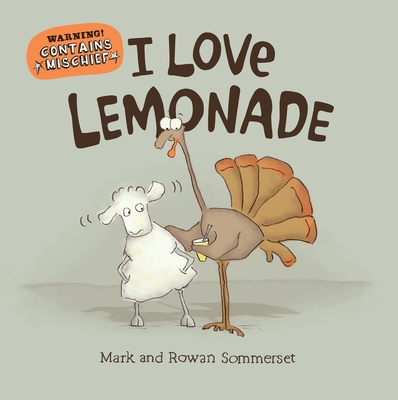 Stein, David Ezra, Hush, Little Baby
A little bunny's loving parents offer comfort and a beautiful world throughout all seasons. (Kris)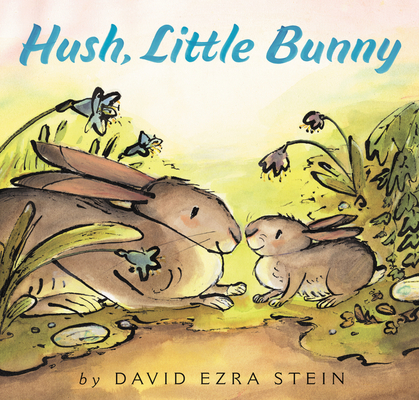 Stutzman, Jonathan, Tiny T. Rex and the Impossible Hug
Tiny Rex has arms so short it seems to make hugging impossible. Combined advice from his father, auntie, mother, brother and sister and his own experiences help him understand friendship.There's lots of humor hidden illustrations. (Amy, Mia and Avery)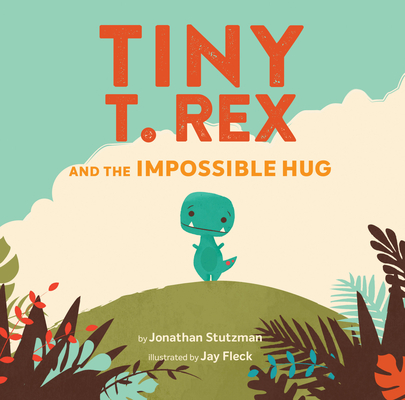 Sutton, Sally, Roadwork
Lots of noise-making accompanies the construction of a road. (Ade)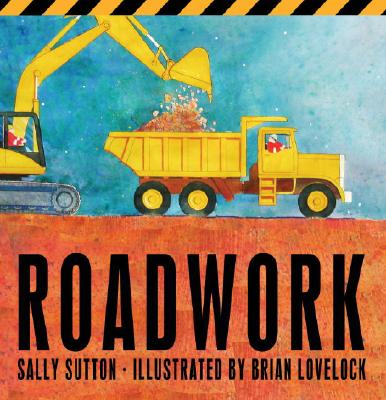 Thompson, Lauren, Polar Bear Night; Polar Bear Morning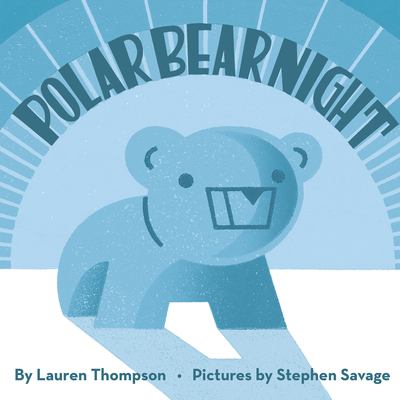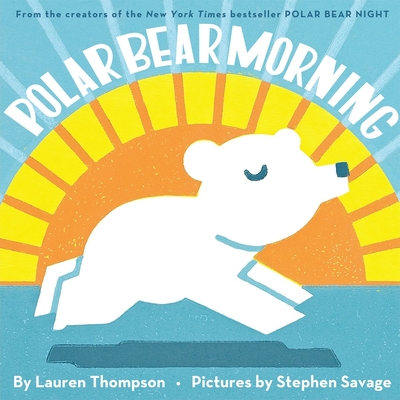 Daytime and evening adventures of a curious polar bear cub. (Bev)
Tullet, Herve, Press Here
An interactive book where dots change depending on readers' touch. (Lynnie)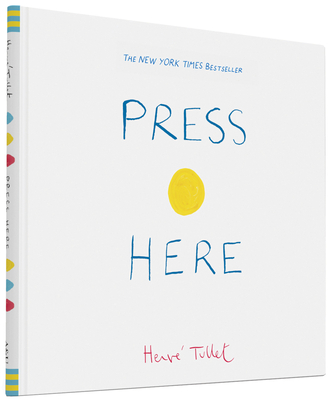 Wick, Walter, I Spy Spooky Night
Spooky pictures have lots of objects to find. (Deb Bolas)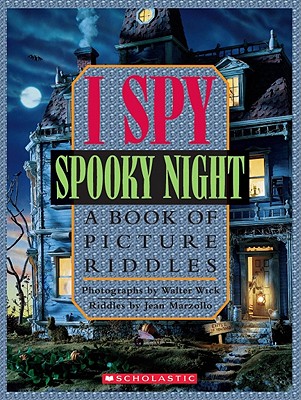 Wiehle, Katrin, My Little Garden
Hedgehog, Mouse and Sparrow introduce creatures and growing things in a garden. (Kathy Wilde)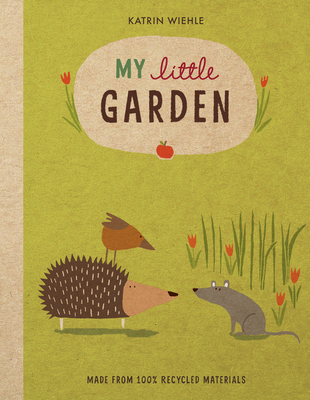 Willems, Mo, Knuffle Bunny: A Cautionary Tale
Trixie's first toddler adventure with her beloved knuffle bunny. (Lis—Knuffle bunny stuffed toy too!)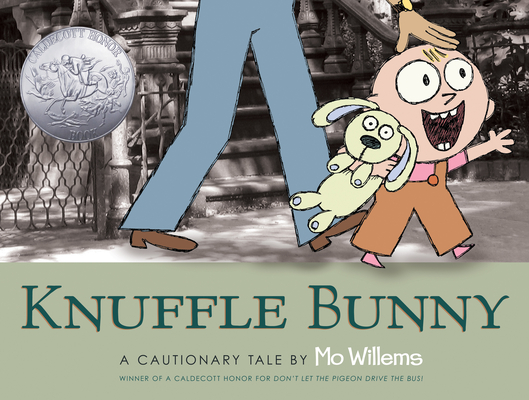 Wilson, Karma, Bear Snores On
Woodland creatures visit their hibernating friend. They cavort and feast, awaiting his awakening with the refrain, "Bear snores on." Great rhythms and rhymes in this story of friendship. (Ade)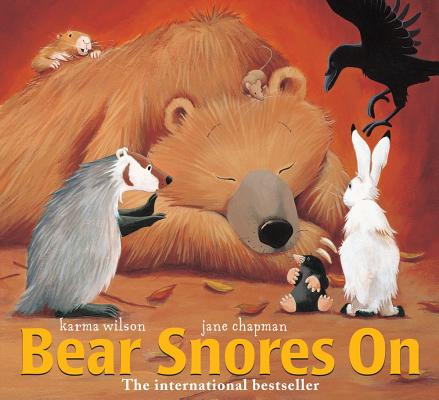 Wood, Don and Audrey, The Napping House
A board-book version of the classic story of the cumulative, rhyming story that takes place on a rainy day where sleepy ones finally wake up as the sun shines. (Kathy Curry)