Revitalizing Reads
by Susie Wilde
*This article originally appeared in the August 2015 issue of Kids & Books.*
---
Looking for ways to re-energize language arts teaching, reinvigorate read-alouds, and stimulate your students' read-alones?  Look no farther than a new book!  There's certainly comfort and satisfaction in re-reading favorite passages and rediscovering cherished characters. But new stories can add spice and surprises to literary experiences.
Here are recommendations for recently published middle grade novels that correspond to familiar classic titles.
Adventure into Survival Stories
There's nothing like a survival story to keep students on the edges of their seats, present courageous role models, or examine the power of conflict!
Familiar Favorites
Jean Craighead George.  My Side of the Mountain
Scott O'Dell.  Island of the Blue Dolphins
Gary Paulsen. Hatchet
Armstrong Sperry. Call It Courage
Revitalizing New Read: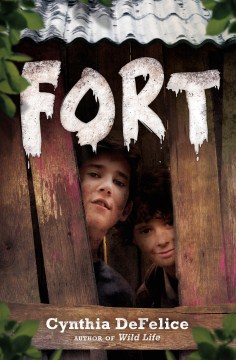 Fort by Cynthia DeFelice
DeFelice has specialized in adventure stories for years.  Her newest hero: Wyatt Jones, who, at eleven, writes of his summer exploits filled with dead squirrels, squirrel guts, maggots and weapons. Wyatt and his friend Augie decide to build a fort, repurposing pink wood from the torn-down custard shop, camouflaging it with "duck dropping" brown paint.  Then book-smart Wyatt and woods-wise Augie arm themselves with snickerdoodle cookies, a slingshot, sleeping bags and a flashlight and head into the woods. They kill and roast a squirrel, fish, wrestle and tease each other mercilessly until their fort is breeched by two 13-year-old bullies whose "mission in life is to torture us."  Teaming up with Gerard, a boy with developmental disabilities who is also teased by bullies, Augie and Wyatt mount Operation Ultimate Doom and Destruction.  Woven into themes of differences and poverty are survival strategies, woods lore, and boy humor.  The boys' coming of age does involve some mild sex talk that may make this a better read-alone than read aloud.
Animal Connection
Many children love animals and so many animal tales have heroes that reveal important life lessons about caring.
Familiar Favorites
Fred Gipson. Old Yeller
Phyllis Reynolds Naylor.  Shiloh
Wilson Rawls. Where the Red Fern Grows
Jerry Spinelli.  Wringer
E.B. White. Charlotte's Web
Revitalizing New Read:
Unusual Chickens for the Exceptional Poultry Farmer by Kelly Jones
Twelve-year-old Sophie Brown knows a lot about loss — her grandmother has died, her father has lost his job and her family has moved far from friends and family in L.A. Not only that, they've inherited her great Uncle Jim's cluttered farm and they know no one in the area.  Located in a rural town of white people who think brown people like her and her writer mother are migrant workers, Sophie is lonely. She is a smart, curious, resilient girl who's prepared for whatever life delivers.  She doesn't plan on an angry chicken who can levitate water.  Nor is she ready for another who disappears or three more who exhibit other extraordinary gifts. And what's even worse, a mysterious woman wants to steal her flock. Sophie reaches out through letters — to her dead grandmother, deceased Uncle Jim and to the Redwood Farm Supply. Katie Kath's illustrations accent Sophie's sassy writing, comedic adventures and chicken education. The book includes quizzes, real life math problems, and chicken facts which make reading aloud extra fun.
Realistic Problem Stories
Realistic stories feature characters children relate to easily, situations that spell trouble for the heroes, and resolutions that show growth and change.
Familiar Favorites
Betsy Byars. Cracker Jackson
Jack Gantos. Joey Pigza Swallows the Key
Katherine Paterson.  Park's Quest
Jerry Spinnelli. Crash
Revitalizing New Read: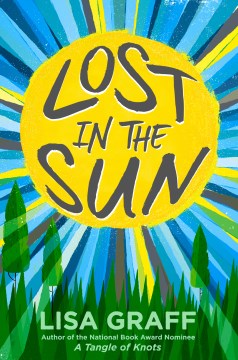 Lost in the Sun by Lisa Graff
Twelve-year-old Trevor Zimmerman's life changes during a pickup game of ice hockey.  He launches a puck that hits Jared Richards in the chest.  Jared, who has a heart condition, dies instantly. It's not the way you want to begin middle school. Trevor, already feeling hated, becomes part class-clown, part obnoxious taunter as well as more miserable with himself.  Trevor ditches uncomfortable dinners with his father and his new wife, gets ruthless with a known bully, is rude to teachers, avoids his former best friend, and alienates his brothers and mother. When Trevor feels a ball of fiery rage coursing through him, he explodes and when he attempts sports, he sweats uncontrollably.  Gone are his pranks and playfulness, except with Fallon, a girl whose facial scarring puts her outside of school social circles. The first person mix of snark and misery provides levity amidst pain. Trevor's growing realizations and strategies make this a compelling read.
Fantasy
Escaping into alternate worlds makes for captivating reading and examining talented authors' world-building makes for fascinating discussions.
Familiar Favorites
Lloyd Alexander. The Book of Three
Natalie Babbitt. Tuck Everlasting
Roald Dahl. The Witches
Norton Juster.  The Phantom Tollbooth
Madeleine L'Engle. A Wrinkle in Time
Lois Lowry. The Giver
Revitalizing New Read:
Circus Mirandus by Cassie Beasley
As a boy of 10, Ephraim attended the mysterious Circus Mirandus for a week. There he drank a dark blue fruit juice that made him sing opera for half an hour. Then he feeds an elephant who can do long division and a vulture that tells his future and finally meets the Man Who Bends Light who promises him a miracle.  For years, Ephraim has told his grandson Micah tales of this magic while teaching him the intricacies of the "family specialty," a gift for knot-tying. But Ephraim Tuttle is now a wheezing old man who knows he's dying and fears leaving 10-year-old Micah with his sister, Aunt Gertrudis, a stern, decidedly un-magical woman. Micah hopes the Lightbender will save his grandfather from death. As his grandfather weakens, Micah searches for the magical tents of Circus Mirandus with a disbelieving friend.  When it arrives in town, he's as entranced as his grandfather once was, with increased hope. Cassie Beasley writes with enchanting invention and wordplay, combining both with the magic of the human heart.
Friendship
Understanding one's relationship with peers presents one of the most difficult issues of childhood. Book characters open doors to comprehending the ins and outs of friendship.
Familiar Favorites
Frances Hodgson Burnett. The Secret Garden
Beverly Cleary. Henry Huggins
Constance Greene. Beat the Turtle Drum
Maud Hart Lovelace. Betsy and Tacy
Katherine Paterson.  Bridge to Terabithia
Robert Newton Peck. Soup
Louis Sachar.  Holes
Theodore Taylor. The Cay
Revitalizing New Read:
A Handful of Stars by Cynthia Lord
Twelve-year-old Lily meets Salma Santiago while chasing Lucky, her blind dog. Salma's family comes to her small Maine town in the summer to harvest blueberries. Lily has lived there since birth with her grandparents. Soon the artistic, dreamy Salma agrees to help Lily paint "bee-dazzling" bee houses to earn money for an eye operation for Lucky. Although Salma relocates constantly, she's more secure and confident than the conventional, conforming Lily. Through Salma's caring, and their relationship, Lily learns much about appreciating differences, dreams, and escaping self-limiting definitions.
Historical
So often understanding of history is effective when it comes from a child-eyed view of a character who is challenged by conflicts from the past.
Familiar Favorites
Avi. The True Confessions of Charlotte Doyle 
Lois Lowry. Number the Stars
Patricia MacLachlan. Sarah Plain and Tall
Michelle Magorian.  Good Night, Mr. Tom
Carolyn Reeder. Shades of Gray
Graham Salisbury.  Under the Blood-Red Sun
Elizabeth George Speare. The Sign of the Beaver
Revitalizing New Read:
The Way Home Looks Now by Wendy Wan-Long Shang
Peter, a Chinese-American boy, is frustrated by his father's rigidity.  In 1972, he thinks his Chinese-born father should acculturate like his mother and share the rest of the family's passion for baseball. All this suddenly becomes moot when his adored older brother dies in a car accident. His mother grows silent and rarely leaves the couch where she stares at TV. Peter's little sister is lost and unaware and then, to Peter's dismay, his father volunteers as baseball coach. Peter is already dealing with his grief and his feelings of athletic inadequacy, but everything becomes worse after his peers mock his father's odd controlling tactics. Shang draws complex portraits of the family members, peers, situations, and the complexities that arise from cultural differences.
It's fascinating to see how books have changed during 20 or more years. Characters are more diverse, situations are changed by cultural nuances, and complexities are often expressed in ways that encourage readers to wonder and question. As books continue to grow and change, new titles show promise of becoming tomorrow's classics