Just home from my daughter's baby shower, I visited with a friend who's 2nd grandchild will be born sooner than I get mine! Immediately I thought of how much I relied on sibling books when preparing my son for his sister's arrival and how he helped his daughter in the same way. I wrote about early sibling books, but I've updated that list and added some of my favorites. Please support me and Indie booksellers by buying from my site!
Sibling books for toddlers
These books are simple in concept, short in text, and straightforward and positive in presentation.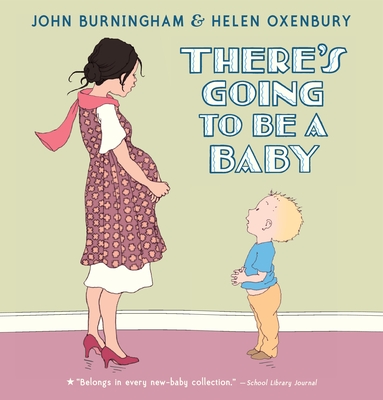 John Burningham & Helen Oxenbury, There's going to be a baby (Candlewick, ages 3-5)
Through the seasons, a young boy asks his mother questions and expresses emotions about their baby-to-come. Text and illustration show the closeness of parent and child.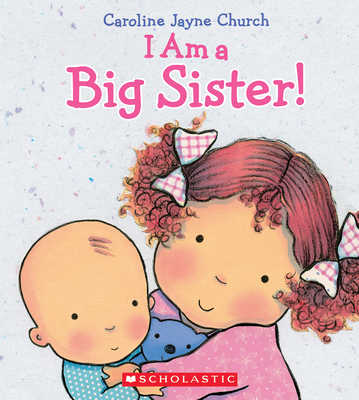 Caroline Jayne Church, I am a big sister and I am a big brother (Cartwheel, ages 2-4)
These gender-specific rhyming books are full of pride at caring for younger sibling.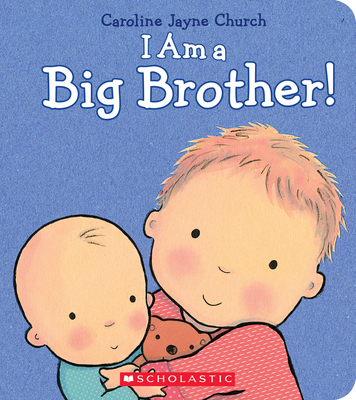 Sara Gillingham, Snuggle the Baby (Abrams, ages 2-4)
This interactive book gives baby-practice.  Toddlers can lift flaps to tickle tummies, show how babies are SO BIG. Feeding, dressing and more facets of sibling activities are included.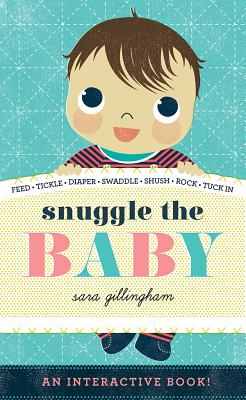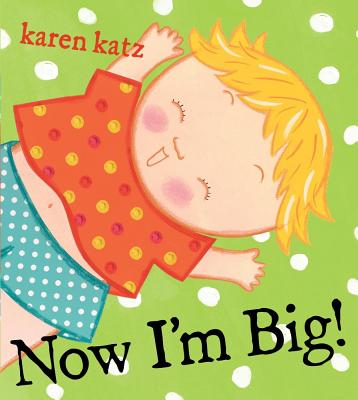 Karen Katz, Now I'm Big! (McElderry, ages 2-3)
The book presents a series of situations organized around the idea of how everything in life has improved for toddlers since their babyhood. On one side of the page you see how babies function while the opposing page represents an "older" toddler perspective. All genders and ethnicities pictured in the book show pride in the fact these older sibs can feed themselves, dress themselves, wear underpants, and last, help with the baby.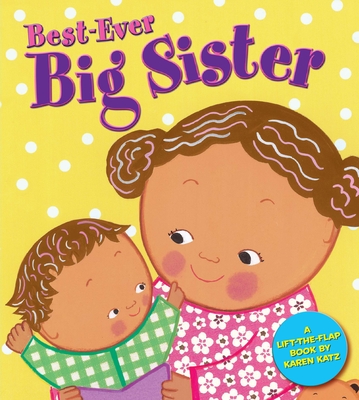 Karen Katz, Best-Ever-Big Sister and Best-Ever-Big Brother (both from Grosset and Dunlap, ages 2-4). Katz takes a similar approach in illustrations, content and comfort in these companion books.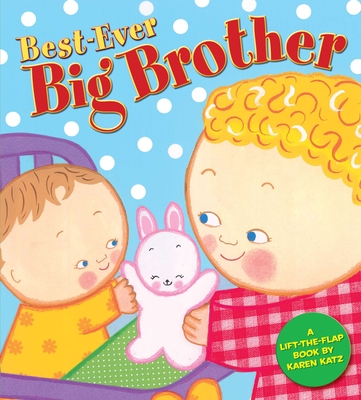 Books for sibling used to being solo
No matter how loving an older sibling feels, there's an adjustment to be made when they're no longer the only child. Ranges of feelings voiced with humor make these books read-again sibling choices.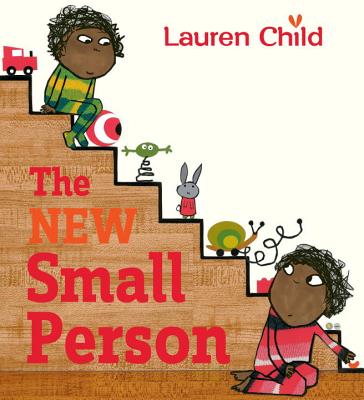 Lauren Child, The New Small Person (Candlewick, ages 4-6)
Elmore Green has lived happily in his Elmore-centric world until, a "new small person" came into his life. With visual and word details, Lauren Child proves she knows the thoughts, feelings and perceptions of young children. The problem of room sharing turns out to hold a solution. Happily the book avoids a pat answer, for the eccentric Elmore isn't totally changed.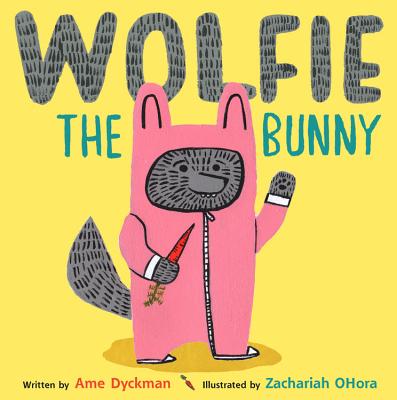 Ame Dykeman, Wolfie, the Bunny  (Little Brown, ages 4-7)
Dot is secure in her family until the day Wolfie appears on the rabbit family's doorstep. Dot's parents are smitten, but Dot seems to see potential problems. Lots of humor makes this great fun to read aloud. Great for adoption or any savvy older sibling. The ending is right without being too sweet.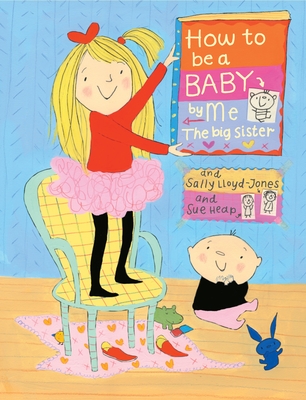 Sally Lloyd-Jones, How to be a baby, by me, the big sister (Schwartz and Wade, ages  5-7)
What should babies know? This sassy 6-year-old big sister has a long list of what babies can't do, what they shouldn't do (eat "yucky baby food" and poop on the carpet) and other issues that show the superiority of older siblings. Fondness lurks below the surface of annoyance in this humorous read-aloud.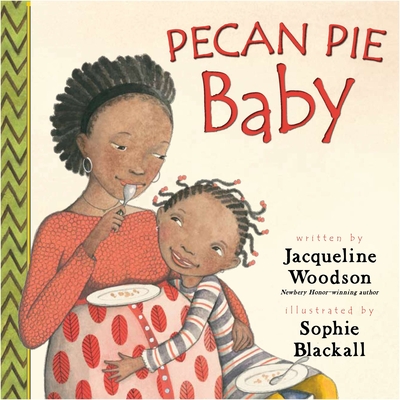 Woodson, Jacqueline, Pecan Pie Baby (Puffin, ages 5-7)
Despite her mother's encouragement, Gia is not one bit excited about the arrival of "that ding-dang baby." Woodson's love of words is as clear as her understanding of underlying emotions and showing authentic acceptance a sibling can relate to.
Where do babies come from?
An older sibling may wonder where this baby came from.  You want to keep books focused on that subject alone. Don't buy a book, for example, that includes body parts and sex. It's best to answer one question at a time.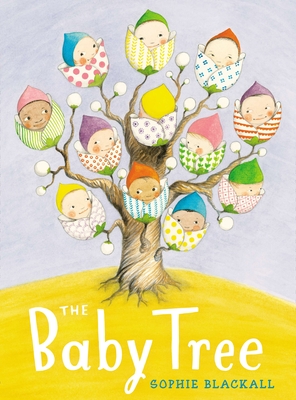 Sophie Blackwell, The Baby Tree (Nancy Paulsen Books, ages 3-6)
This is a fanciful picture of a small child who learns his baby is coming and wants to know where his parents are going to fetch that baby from. Adults give him conflicting answers: they grow from a seed on a baby tree, come from storks, from an egg.  Finally, he gets a simple explanation from his parents that is straightforward, reassuring and warm.
Series to the Rescue
Sometimes a trusted character can serve as a role model for siblings to be.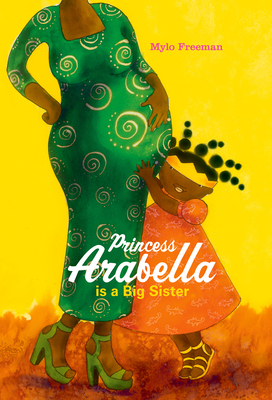 Mylo Freeman, Princess Arabella is a big sister (Cassava Republic, ages 4-6)
As usual, this beautiful little brown princess with adorable plaits has an unusual take on becoming a first-time sibling.  Which gender does she want? Experience shows her a younger sister can start a fight over candy, a brother can be troublesome, too…perhaps none of the above. But her mum's swelling belly makes that an impossibility. The ending provides a surprise, or two.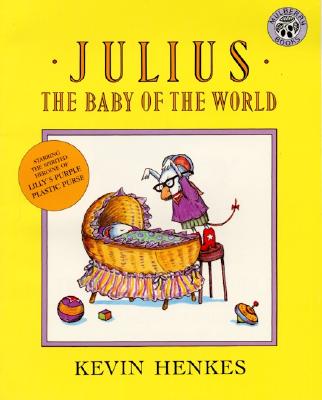 Kevin Henkes, Julius, the baby of the world (Greenwillow, 1990)
Lilly, the celebrated character, is not celebrating when her brother arrives. She thinks Julius, is "'disgusting'"; "'if he was a number, he would be zero.'" But everything changes when Cousin Garland makes negative comments.
Jonathan London, Froggy's Baby Sister (Puffin, ages 4-6)
With his usual comedic take Froggy hoped for a brother to play with so he is disappointed with his new baby sister, Pollywogilina, but only until she is old enough to start learning from her big brother.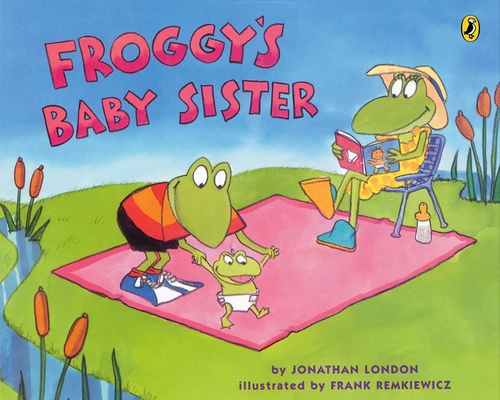 Other series heroes who have siblings:
Marc Tolon Brown, Arthur and the baby

Alyssa Satin Capucilli, Biscuit and the Baby

Eric Hill, Spot's Baby Sister

Russell Hoban, A Baby Sister for Frances

Katherine Holabird, Angela's Baby Sister 

Ezra Jack Keats, Peter's Chair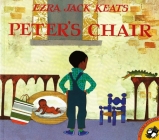 Anna McQuinn, Lola Reads to Leo

Special Circumstances
Sometimes babies come to siblings in different ways, or in different circumstances.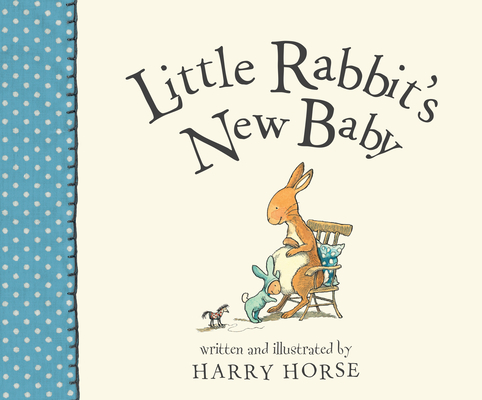 Harry Horse, Little Rabbit's New Baby (Peachtree, ages 4-6)
The bunny sibling-to-be in this story is looking forward to playing with someone younger, but when his mother brings home triplets and her attention towards him dwindles, he crawls under his bed to sulk, only to be missed by his crying siblings who need their big brother.
Sylvie Kantorovitz, The Very Tiny Baby (Charlesbridge, ages 4-6)
Big brother Jacob's baby arrives prematurely and his nervous parents spend lots of time at the hospital. ertainly Should this situation occur, this is a child-centric book with a relatable young hero who shows a lot of different emotions, the best of all at the end when Jacob holds his new sibling.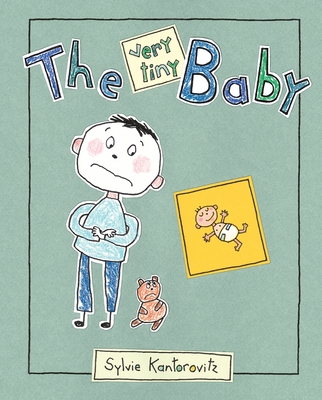 Kyle Lukoff, When Aidan became a brother, (Lee and Low, ages 5-7)
Aidan is especially nervous about the arrival of his sister because he is a trans boy and worries about the ways his (bi-racial) parents, or himself might make a mistake. How can he know exactly what the right thing is for the baby when his parents didn't understand his gender for so long? The answer comes from his loving parents who remind him that he's taught them and the whole family will provide plenty of love and understanding.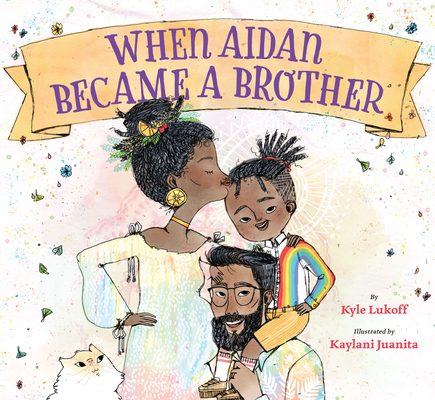 Sydra Mallery, A Most Unusual Day, (Greenwillow, ages 5-7)
Caroline is having a day where everything seems wrong. She doesn't jump out of bed in the morning as usual, is preoccupied in school, and is disorganized.  Simple text tells how compassion surrounds Caroline until a lovely end when her adopted sibling arrives from a country far away.