Hello all,
You know I'm dependent on audio books…they have provided me with stories that comfort and allow escape. Those two factors are certainly in need of these days. Sharing stories has always aided people enduring famines and illnesses.
I have been having daily read-alouds with my grandchildren in Boston. We're reading Roald Dahl's Charlie and the Chocolate Factory, two chapters at a time.  I've wondered if this might be a positive learned from this self-quarantine.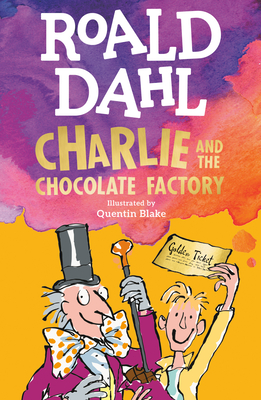 I've been very pleased to see the audio industry is coming forward to help children and families. I heard from two publicists this week and want to share their messages with you!
This from Katie Punia at Penguin Random house
I'm reaching out to share that Penguin Random House Audio is offering a collection of free audiobook downloads for teachers and parents with kids home from school – or anyone looking for a great story right now.
The free "Listen at Home" collection of classic titles is accessible via Penguin Random House Audio's Volumes app (free for iOS and Android) and includes:
The free downloads will be available through April 30 — I hope you will consider sharing this information and/or including on any lists of free resources for educators, parents, and readers. If you have any questions, please be in touch.
All best,
Katie
AND
Jessica Shoffel from Audible wrote:
Schools may be closed but Audible Stories is open. As parents look for turnkey resources to limit screen time for kids and teens stuck at home, Audible will launch Audible Stories – a free destination offering educational, entertaining, immersive children's and family audiobook content.
From our Audible family to the millions of families around the globe facing unforeseen circumstances, Audible Stories can transport listeners of every reading level while we hunker down at home. For the parents of young children striving to keep the littlest listeners engaged, Audible Stories offers beloved classics for beginning readers. Adventure to Hundred Acre Wood with A.A. Milne's Winnie the Pooh. Older children can fall down the rabbit hole with Lewis Carroll's Alice's Adventures in Wonderland. Or soar over Agrabah on a magic carpet ride in Aladdin. Teens can visit the English countryside in Jane Eyre and Wuthering Heights, breathe in the Alaskan wilderness in The Call of the Wild, or brave rough seas in Melville's Moby Dick. These and a library of hundreds of other listens will be available at no cost, with no catch.
From the beginning, Audible has become part of millions of peoples' lives as a voice that can be an antidote to loneliness and isolation. We hope this initiative can help inspire and transport. We'd appreciate your support in spreading the word so families can be aware of this resource. I'll send a link as soon as the launch is live.
I will share this link with you when Jessica shares it with me!
Meanwhile, happy listening to you all.